Do
Empathy
Thursday, November 9 @ 9:30 am

-

10:30 am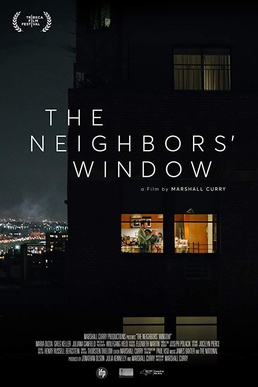 Date:
Thursday, November 9, 2023
Time:
9:30am – 10:30am
Campus:
Online
Audiences:
Faculty, Students
Categories:
Film Screening
Registration:
Registration is required for this event.
Description:
The Do Empathy Film Series is an opportunity to virtually watch short films that inspire compassion and understanding towards other. After each online screening, our own Laurel Ridge sociology students will host discussion that encourages participants to reflect upon the diversity of human experiences.

On Thursday, November 9th, we will host two screenings of the short film, The Neighbor's Window, which touches on how our glimpses into the lives of others may not show the full story, followed by Let's Eat.

Participants are welcome to join through Zoom to watch the screenshared film, then participate or observe as our students generate discussion.

More on The Neighbor's Window (20 mins.):
Inspired by the true story of Alli, a mother of two young children who has grown frustrated with her husband and her daily routine. When two twenty-somethings move in across the street, she discovers that she can see into their apartment and develops a Rear Window-style obsession with their free-spirited lives.

Let's Eat (8 mins.):
Let's Eat follows the story of an immigrant mother and her daughter as they navigate through the beauty and challenges of life. Despite the difficulties they face, the warmth and love of family provides comfort and closeness, and cooking becomes a symbol of their unconditional love for one another.
Related Events