Welcome to Laurel Ridge Community College
Our mission is to provide a positive, caring and dynamic learning environment that inspires student success, values diversity and promotes community vitality.
Our vision is to enrich communities as we provide exemplary educational opportunities based on our core values:
Learning – We foster an environment that ignites and sustains a passion for lifelong learning.
High Performance – We are focused, responsive, collaborative and accountable.
Integrity – We exemplify honesty, character and respect for our communities.
Positive Spirit – We value creativity, enthusiasm and a "can-do" attitude.
Diversity – We honor the uniqueness of individuals and communities.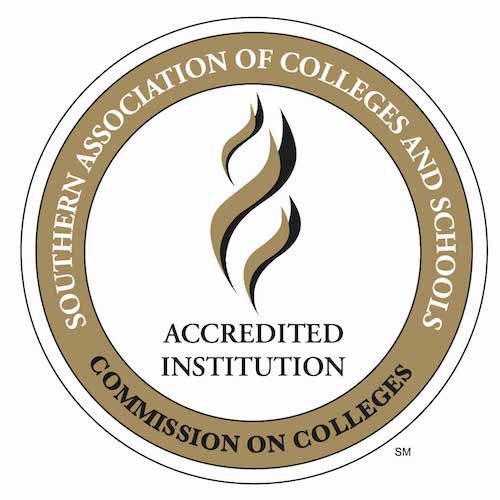 Laurel Ridge Community College is accredited by the Southern Association of Colleges and Schools Commission on Colleges (SACSCOC) to award associate degrees. Laurel Ridge Community College also may offer credentials such as certificates and diplomas at approved degree levels. Questions about the accreditation of Laurel Ridge Community College may be directed in writing to the Southern Association of Colleges and Schools Commission on Colleges at 1866 Southern Lane, Decatur, GA 30033-4097, by calling (404) 679-4500, or by using information available on SACSCOC's website (
www.sacscoc.org
).
Laurel Ridge first opened its doors to students as Lord Fairfax Community College on Sept. 28, 1970 – before the finishing touches could even be put on its lone building, and less than a year after ground was officially broken on a 120-acre tract in Middletown.
During that first academic year, 577 students were enrolled. Now, 50 years later, Laurel Ridge has educated nearly 260,000 students, awarding 22,517 degrees and certificates in the process.
Over the past 50 years, in addition to providing a high-quality education to our students, Laurel Ridge has played a pivotal role in our service area's economic development, working closely with local governments, area schools and our partners in business and industry.
Over the past five decades, Laurel Ridge's original campus in Middletown has grown with the expansion of Cornerstone Hall, and the construction of Alson H. Smith Hall, the Corron Community Development Center, the Science and Health Professions Building, and most recently, the Student Union Building.
In 1988, our second campus was opened in Fauquier County. That campus, too, has undergone major expansions, and in 2016, we opened a second location in Fauquier County at Vint Hill. In 2022, Hazel Hall, a science, engineering and health professions building, was opened and construction begun on a Center for Skilled Trades. We opened the Luray-Page County Center to better serve our students in Page County in 2006. Ground was broken on a new Luray-Page County Center in 2019, and Jenkins Hall was completed in 2021.
In the summer of 2020, the State Board for Community Colleges directed all of the state's 23 community colleges to review the appropriateness of the names of their institutions, campuses and facilities, and to provide the State Board with any recommended changes. Those recommendations were given to the State Board the following March. On June 2, 2022, two year's after the college celebrated 50 years of welcoming students from all walks of life, from every race, every religion, every socio-economic group and every generation, we became Laurel Ridge. For more information on the name change, visit this link.
Today, Laurel Ridge serves approximately 20,000 students each year through academic and workforce training programs. They come from our service regions of Clarke, Fauquier, Frederick, Page, Rappahannock, Shenandoah and Warren counties, the city of Winchester, and even further afield thanks to our online offerings.
Through dual-enrollment courses, thousands of young people are able to obtain a college education while still in high school. Many of them even earn their associate degree before their high school career is finished.
Now as we look back proudly on this half-century of providing students with a quality education, we also look towards the future as we endeavor to bring a first-rate education and relevant workforce training to all those who desire them.
We are excited to have you alongside our Laurel Ridge team as we embark on the next 50 years – and more – of our journey. Grow with us.