For Immediate Release:
October 24, 2023
Primary Media Contact:
Sally Voth
Public Relations Specialist
[email protected]
Phone: 540-868-7134
Laurel Ridge and Barns of Rose Hill are partnering together to share the artwork of Clarke County resident Irmengard Lewis with longtime and brand-new fans. Following a Nov. 4 reception from 4 – 6 p.m. at Barns of Rose Hill, 95 Chalmers Court, Berryville, her artwork will be on exhibit and for sale through December. A portion of the proceeds from these sales will benefit each organization.
Originally from Brazil, the late Lewis grew up in Austria, later marrying James Lewis and moving to Ohio in 1948. In 1964, the couple moved to Virginia and Irmengard would go on to live in Clarke County for more than 50 years. Her pen and ink renderings of local landmarks were exhibited throughout the Shenandoah Valley and Northern Virginia. She was the official artist of the 1986 Clarke County Sesquicentennial, and her large painting, "Views of Clarke," depicted numerous county landmarks. Irmengard, who died in 2014, was also talented in other media, including oil and watercolor, with many of her works depicting nature.
She had strong ties to Laurel Ridge Community College – her son, Bill, and daughter-in-law, Kim, are both retired Laurel Ridge professors whose three children attended Laurel Ridge. Their daughter, Jessi Lewis, is an English professor at the college.
Jessi said her grandmother's originals and prints had been in storage since her passing, and art should be displayed and enjoyed.
"For our family, it's important that her work be displayed in homes in the community that supported her through her career," she said. "This is why it's so amazing to work with Barns of Rose Hill and Laurel Ridge because both were so prominent in Irmengard's community. We are excited, honored and a little emotional to set her artwork free."
Andy Gyurisin, development officer for the Laurel Ridge Educational Foundation, said the Lewis family was interested in seeing arts at the college benefit from Irmengard's works, so he reached out to the Berryville nonprofit performing arts venue and community center.
"We are excited to partner with Barns of Rose Hill," he said. "Ms. Lewis was a vital part of the artisan community in Clarke County, and we are honored that her family has chosen our two organizations to benefit from her artwork, which will continue to build upon her legacy."
Living in Austria during World War II, Irmengard was unable to pursue a formal art education, her granddaughter said.
"She was so happy that her kids and grandkids valued education and that her son and daughter-in-law worked for Laurel Ridge, and it makes sense to send that good will forward," said Professor Lewis.
The reception is open to the community. To register for the free reception, please visit laurelridge.edu/lewis.
*************************
Founded in 1970, Laurel Ridge Community College is a multi-campus public institution of higher education. With three locations — Middletown, Warrenton, and Luray-Page County — the College serves eight localities in the Shenandoah Valley and northern Piedmont regions. The localities are the counties of Clarke, Fauquier, Frederick, Page, Rappahannock, Shenandoah and Warren and the city of Winchester. Laurel Ridge offers more than 75 associate degree and certificate programs in a wide variety of disciplines, in addition to providing access to bachelor's, master's and doctoral degree programs offered on site by a four-year institution. Laurel Ridge also serves the business community by offering workforce preparation programs for employees and employers. Laurel Ridge serves more than 9,000 unduplicated credit students and more than 11,000 individuals in professional development and business and industry courses annually.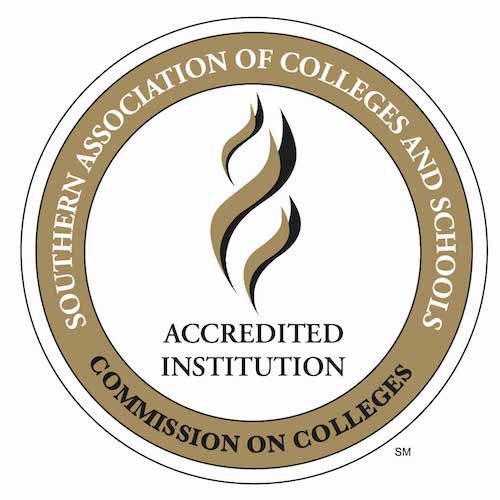 Laurel Ridge Community College is accredited by the Southern Association of Colleges and Schools Commission on Colleges (SACSCOC) to award associate degrees. Laurel Ridge Community College also may offer credentials such as certificates and diplomas at approved degree levels. Questions about the accreditation of Laurel Ridge Community College may be directed in writing to the Southern Association of Colleges and Schools Commission on Colleges at 1866 Southern Lane, Decatur, GA 30033-4097, by calling (404) 679-4500, or by using information available on SACSCOC's website (www.sacscoc.org).
Laurel Ridge Community College is an equal opportunity institution providing educational and employment opportunities, programs, services, and activities. Laurel Ridge shall promote and maintain equal employment and educational opportunities without regard to race, color, religion, disability, sex, sexual orientation, gender identity, ethnicity, marital status, pregnancy, childbirth or related medical conditions including lactation, age (except when age is a bona fide occupational qualification), status as a veteran, national origin, or other non-merit factors. Laurel Ridge also prohibits sexual misconduct including sexual violence or harassment. Inquiries may be directed to the Associate Vice President, Human Resources, [email protected], 173 Skirmisher Lane, Middletown, VA 22645, 540-868-7226.
Laurel Ridge Community College was known as Lord Fairfax Community College until June 2022. For consistency purposes, the college will be referenced as Laurel Ridge going forward.
###