For Immediate Release:
October 14, 2023
Primary Media Contact:
Sally Voth
Public Relations Specialist
[email protected]
Phone: 540-868-7134
Laurel Ridge Community College and its supporters had two special reasons to celebrate Thursday – the commemoration of the 35th anniversary of the opening of the Fauquier Campus and the opening of the Skilled Trades Center (STC), also on the Fauquier Campus.
"When we started offering classes here in Fauquier County, all we had was an alfalfa barn and 2½ acres of land, donated to us by Bob Sowder, who we consider the 'grandfather' of this campus," Laurel Ridge President Kim Blosser said. "The barn was converted into two classrooms, a learning lab with 12 computers, a small office and a tiny library in the former corn crib."
While the Fauquier Campus has since seen the additions of Wolk Hall, Hazel Hall and now the new Skilled Trades Center, "The Barn" is the "symbolic heart of campus" and remains in continuous use, President Blosser said.
When the campus opened in 1988, 186 students were enrolled. Today it serves nearly 2,500 individuals through the college's degree and certificate programs, dual-enrollment program for high schoolers, workforce training and apprenticeships.
"We have achieved a lot in 35 years, and we have dreams and big goals for the next 35 years," said President Blosser.
The Skilled Trades Center, with its six integrated, hands-on learning labs, is the first permanent home for trades education on the campus, and will allow the college to offer welding classes for the first time in Fauquier County. It also is home to heavy equipment operator, HVAC, plumbing and electrical education. The STC is built on part of 62 acres donated by Fauquier County to the Laurel Ridge Educational Foundation.
Fauquier County Board of Supervisors Chairman Chris Butler noted he had taken classes at the college when he was a young deputy. Now the safety director of S.W. Rodgers Co. Inc., he welcomes the opening of the STC, which will allow students "to use their heads and hands."
"I hope the message is clear that you can get an affordable and quality education right here in Fauquier County," Butler said.
Jeanian Clark, vice president of Workforce Solutions and Continuing Education at Laurel Ridge, noted how the STC is needed to fill the gap in the regional workforce. Just in Laurel Ridge's service region, there are currently nearly 700 openings in the HVAC, electrical, welding and heavy construction fields, with average annual salaries ranging from $56,000-$73,000, she said.
"There's dignity in work, there's respect in having a skill, and you can make a living with a trade," said 18th District Del. Mike Webert. "Congratulations on 35 years, for providing our community with a foundation for the future by remembering where you came from."
Laurel Ridge Foundation Board Vice Chair Joel Barkman, who is the president and owner of Golden Rule Builders Inc., was the final speaker on Thursday. A longtime supporter and donor of the college, two of his children are Laurel Ridge graduates.
"This college is just a bedrock in this community," said Barkman, who noted that he had about 100 head of cattle that grazed the land before Sowder's donation. "I think many businesses will benefit by what we're celebrating here today. The education is so needed, and this will fill a big gap."
He said he wanted to honor Bob and Janet Sowder for their vision.
"Think of a community without this," said Barkman. "He had the insight and the push and the vision for this. I want to challenge us to be the next Bob Sowder."
*************************
Founded in 1970, Laurel Ridge Community College is a multi-campus public institution of higher education. With three locations — Middletown, Warrenton, and Luray-Page County — the College serves eight localities in the Shenandoah Valley and northern Piedmont regions. The localities are the counties of Clarke, Fauquier, Frederick, Page, Rappahannock, Shenandoah and Warren and the city of Winchester. Laurel Ridge offers more than 75 associate degree and certificate programs in a wide variety of disciplines, in addition to providing access to bachelor's, master's and doctoral degree programs offered on site by a four-year institution. Laurel Ridge also serves the business community by offering workforce preparation programs for employees and employers. Laurel Ridge serves more than 9,000 unduplicated credit students and more than 11,000 individuals in professional development and business and industry courses annually.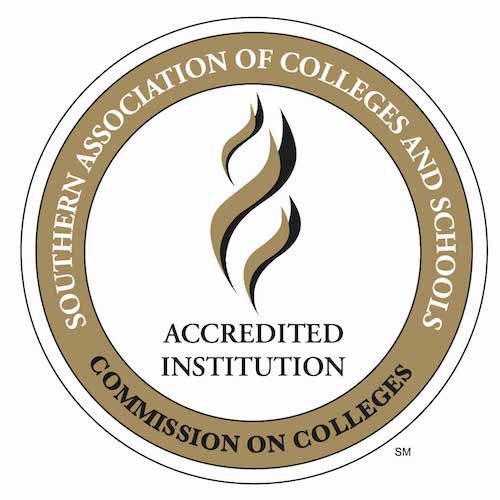 Laurel Ridge Community College is accredited by the Southern Association of Colleges and Schools Commission on Colleges (SACSCOC) to award associate degrees. Laurel Ridge Community College also may offer credentials such as certificates and diplomas at approved degree levels. Questions about the accreditation of Laurel Ridge Community College may be directed in writing to the Southern Association of Colleges and Schools Commission on Colleges at 1866 Southern Lane, Decatur, GA 30033-4097, by calling (404) 679-4500, or by using information available on SACSCOC's website (www.sacscoc.org).
Laurel Ridge Community College is an equal opportunity institution providing educational and employment opportunities, programs, services, and activities. Laurel Ridge shall promote and maintain equal employment and educational opportunities without regard to race, color, religion, disability, sex, sexual orientation, gender identity, ethnicity, marital status, pregnancy, childbirth or related medical conditions including lactation, age (except when age is a bona fide occupational qualification), status as a veteran, national origin, or other non-merit factors. Laurel Ridge also prohibits sexual misconduct including sexual violence or harassment. Inquiries may be directed to the Associate Vice President, Human Resources, [email protected], 173 Skirmisher Lane, Middletown, VA 22645, 540-868-7226.
Laurel Ridge Community College was known as Lord Fairfax Community College until June 2022. For consistency purposes, the college will be referenced as Laurel Ridge going forward.
###