For Immediate Release:
September 11, 2023
Primary Media Contact:
Sally Voth
Public Relations Specialist
[email protected]
Phone: 540-868-7134
New York Times-bestselling author Jeannette Walls captivated her audience as she shared bits of her now-famous childhood with wisdom, humor and fondness at Laurel Ridge's Fauquier Campus on Wednesday, Sept. 6. Her visit was sponsored by the college's library, with proceeds benefitting the Laurel Ridge Educational Foundation.
Walls was a successful celebrity journalist when she decided to share her upbringing – of which she had long been ashamed. Her 2005 memoir, "The Glass Castle," spent more than eight years on the New York Times Bestseller List and was made into a 2017 movie starring Brie Larsen as Walls, and Woody Harrelson and Naomi Watts as her parents, Rex and Rose Mary Walls.
Rose Mary and Rex dragged their children from rundown home to rundown home across the southwest. The children sometimes went days without eating, and the family often lacked running water and electricity. The Wallses would later move to Rex's hometown of Welch, W.Va.
While they were severely neglected, the Walls children – due to their parents' encouragement – learned to read early and voraciously, and to think outside the box. One year when there would be no presents for them at Christmas, Rex, who suffered from alcoholism and likely mental illness, had each child choose a star of their own. Walls chose Venus.
"It's my most treasured gift ever," Walls told the more than 150 people in attendance on Wednesday.
Following her presentation, there was a question-and-answer session and a book signing. The Open Book, based in Warrenton, sold copies of "The Glass Castle" and Walls' latest novel, "Hang the Moon," with 10 percent of proceeds going to the Laurel Ridge Educational Foundation. Walls toured campus with President Kim Blosser and other administrators and staff, and met with students, staff and board members prior to her talk.
"I'm just a woman with a really weird childhood," said Walls. "I'm a woman with a story. The telling of that story has hugely changed my life."
Walls recounted how the family would "do the skedaddle" when they'd flee one home for another – her father said it was to escape the FBI and Mafia, while her mother said it was to get away from bill collectors. Rex Walls said as soon as he could find some gold in the desert, he'd build the family a glass castle.
"My wacky parents, for all they didn't do for us, they gave me many great gifts," said Walls, who couldn't recall a time not being able to read, even if that reading was at times by candlelight. "I think education is the great equalizer. They also taught me how to do the skedaddle."
Skedaddling is how she and her older sister got to New York City to finish their education. Walls would go on to Barnard College. She encouraged her rapt audience to continue sharing their stories.
"Writing my story was the most excruciating thing I ever did," said Walls. "It was also the wisest."
At the end of her presentation, Walls took questions from the audience. One man recounted having to come up with a creative way to extricate himself from a locked area, and later told his wife, he had escaped "Rex Walls-style," drawing a great laugh from Walls. He asked if "The Glass Castle" has made Rex the folk hero he always imagined himself to be.
"He was in many ways a terrible father," said Walls, "and in many ways the best father ever."
She added that her father would love the man's escape story.
"I believe strongly in the afterlife, and I believe right now he's chuckling right away with you," Walls said.
Following her presentation, a long line formed in the Hazel Hall lobby with book lovers hoping to get their books signed and meet Walls. Vickie and Gary Hatten drove 245 miles from Webster County, W.Va.
"We drove over mountain after mountain after mountain," said Gary, whose wife read "The Glass Castle" aloud to him four times. "Having someone read it aloud to you, it comes alive."
The couple has also visited Welch, have read another of Walls's books, "Half-Broke Horses," and watched videos of her.
"I just wanted to see her," said Vickie, who said it was her 66th birthday. "This was great."
Haley Adams was one of the Laurel Ridge students who got to meet Walls before her presentation.
"I'm in the women's literature class, and my professor mentioned Jeannette Walls was coming," she said. "Me and my mom read 'The Glass Castle' years ago. I was starstruck. I felt all nervous. It was really cool. She's really inspiring. She was very welcoming."
Woodbridge resident Barbara Cochran was in attendance with her friend, Corinne Thomas, of Warrenton.
"She had a heartfelt talk," she said. "It was moving."
Thomas found Walls to be empathetic.
"She, I think, has a lot of understanding about human beings," Thomas said. "She's learned a lot in her life, and it comes across when she listens. I've read all four of her books, loved them all, so I was really happy to be able to come tonight."
Walls is one of Mountain View High School (Fairfax County) English teacher Jenna Lightner's favorite authors, and she plans to use "The Glass Castle" in future lessons with her students.
"There's a lot to learn from it, just from a narrative standpoint, adversity, teaching kids why stories have value, even though they're not shiny or popular," Lightner said. "Kids can find connections to it. Kids want to see themselves represented."
*************************
Founded in 1970, Laurel Ridge Community College is a multi-campus public institution of higher education. With three locations — Middletown, Warrenton, and Luray-Page County — the College serves eight localities in the Shenandoah Valley and northern Piedmont regions. The localities are the counties of Clarke, Fauquier, Frederick, Page, Rappahannock, Shenandoah and Warren and the city of Winchester. Laurel Ridge offers more than 75 associate degree and certificate programs in a wide variety of disciplines, in addition to providing access to bachelor's, master's and doctoral degree programs offered on site by a four-year institution. Laurel Ridge also serves the business community by offering workforce preparation programs for employees and employers. Laurel Ridge serves more than 9,000 unduplicated credit students and more than 11,000 individuals in professional development and business and industry courses annually.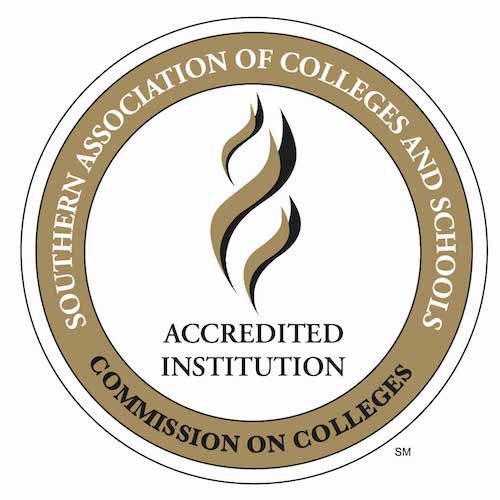 Laurel Ridge Community College is accredited by the Southern Association of Colleges and Schools Commission on Colleges (SACSCOC) to award associate degrees. Laurel Ridge Community College also may offer credentials such as certificates and diplomas at approved degree levels. Questions about the accreditation of Laurel Ridge Community College may be directed in writing to the Southern Association of Colleges and Schools Commission on Colleges at 1866 Southern Lane, Decatur, GA 30033-4097, by calling (404) 679-4500, or by using information available on SACSCOC's website (www.sacscoc.org).
Laurel Ridge Community College is an equal opportunity institution providing educational and employment opportunities, programs, services, and activities. Laurel Ridge shall promote and maintain equal employment and educational opportunities without regard to race, color, religion, disability, sex, sexual orientation, gender identity, ethnicity, marital status, pregnancy, childbirth or related medical conditions including lactation, age (except when age is a bona fide occupational qualification), status as a veteran, national origin, or other non-merit factors. Laurel Ridge also prohibits sexual misconduct including sexual violence or harassment. Inquiries may be directed to the Associate Vice President, Human Resources, [email protected], 173 Skirmisher Lane, Middletown, VA 22645, 540-868-7226.
Laurel Ridge Community College was known as Lord Fairfax Community College until June 2022. For consistency purposes, the college will be referenced as Laurel Ridge going forward.
###