For Immediate Release:
August 31, 2023
Primary Media Contact:
Sally Voth
Public Relations Specialist
[email protected]
Phone: 540-868-7134
Several drones buzzed overhead in the Corron Community Development Center on the Middletown Campus Tuesday evening. They were being piloted mainly by middle school and high school students under the supervision of college and industry professionals.
"Tonight is our Drone Industry Night," said Maj. Jacob Bixler, commander of the Winchester Composite Squadron of the Civil Air Patrol. "We have 11 different companies represented here. A big part of what we do is career exploration."
Drone aircraft are part of a new industry and the Civil Air Patrol wants to make sure the cadets, who range in age from 12-21, have exposure to it, said Bixler. The local squadron is based out of Winchester Regional Airport. Cadets from the squadron in Culpeper were also in attendance.
The Civil Air Patrol, which is the civilian auxiliary of the U.S. Air Force, has three main missions: the cadet program, aerospace education and emergency services, according to Bixler.
"This is kind of a blend of all three," he said of Tuesday evening's event.
Between 50 and 60 cadets were at the event, said 2nd Lt. Samantha Stahl.
"It's great to see this many cadets come out," she said. "They're learning a lot."
Among those learning about the drone industry and how to use them were James Wood High School freshman Thomas Woomer, and Cornerstone Christian Academy seventh-grader Alex Mills. Thomas said he has a drone at home.
"I think that drones are fun, but they can also be used for a lot of really useful things," he said. "They can be used very extensively for search and rescue."
Alex said he plans to get a license to fly drones and is interested in aerial photography.
"I think drones are very fun," he said. "They work interestingly."
This is the first time the squadron and the college's drones program have worked together, said Computer Science Professor Melissa Stange. She said several Laurel Ridge students were at the event to provide support and guidance, and the college's drones were being used in the hands-on demonstration.
*************************
Founded in 1970, Laurel Ridge Community College is a multi-campus public institution of higher education. With three locations — Middletown, Warrenton, and Luray-Page County — the College serves eight localities in the Shenandoah Valley and northern Piedmont regions. The localities are the counties of Clarke, Fauquier, Frederick, Page, Rappahannock, Shenandoah and Warren and the city of Winchester. Laurel Ridge offers more than 75 associate degree and certificate programs in a wide variety of disciplines, in addition to providing access to bachelor's, master's and doctoral degree programs offered on site by a four-year institution. Laurel Ridge also serves the business community by offering workforce preparation programs for employees and employers. Laurel Ridge serves more than 9,000 unduplicated credit students and more than 11,000 individuals in professional development and business and industry courses annually.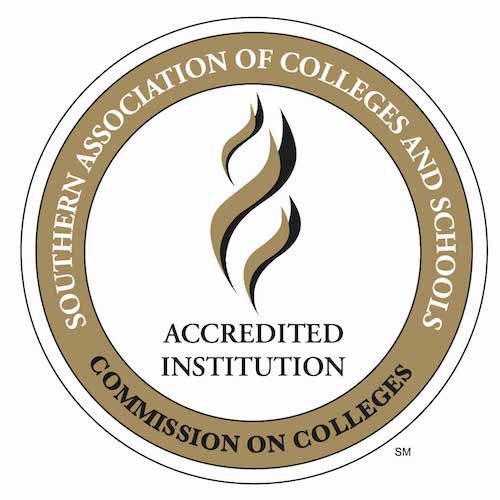 Laurel Ridge Community College is accredited by the Southern Association of Colleges and Schools Commission on Colleges (SACSCOC) to award associate degrees. Laurel Ridge Community College also may offer credentials such as certificates and diplomas at approved degree levels. Questions about the accreditation of Laurel Ridge Community College may be directed in writing to the Southern Association of Colleges and Schools Commission on Colleges at 1866 Southern Lane, Decatur, GA 30033-4097, by calling (404) 679-4500, or by using information available on SACSCOC's website (www.sacscoc.org).
Laurel Ridge Community College is an equal opportunity institution providing educational and employment opportunities, programs, services, and activities. Laurel Ridge shall promote and maintain equal employment and educational opportunities without regard to race, color, religion, disability, sex, sexual orientation, gender identity, ethnicity, marital status, pregnancy, childbirth or related medical conditions including lactation, age (except when age is a bona fide occupational qualification), status as a veteran, national origin, or other non-merit factors. Laurel Ridge also prohibits sexual misconduct including sexual violence or harassment. Inquiries may be directed to the Associate Vice President, Human Resources, [email protected], 173 Skirmisher Lane, Middletown, VA 22645, 540-868-7226.
Laurel Ridge Community College was known as Lord Fairfax Community College until June 2022. For consistency purposes, the college will be referenced as Laurel Ridge going forward.
###