For Immediate Release:
August 15, 2023
Primary Media Contact:
Sally Voth
Public Relations Specialist
[email protected]
Phone: 540-868-7134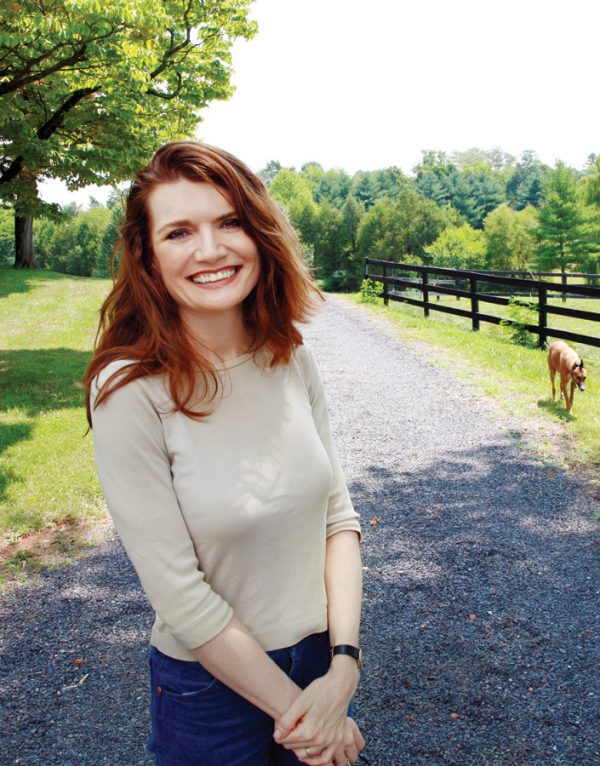 Her life story is so extraordinary, so powerful, that it was made into the movie "The Glass Castle" starring Hollywood mega-stars Brie Larson, Woody Harrelson and Naomi Watts, and now, Jeannette Walls is coming to Laurel Ridge Community College.
A former journalist-turned-New-York-Times-Bestseller, Walls will be at the Fauquier Campus at 6:30 p.m., Wednesday, Sept. 6, and will give a presentation before a question-and-answer session and book signing.
Prior to her successful turn as a memoirist and novelist, Walls was a high-profile journalist, writing for publications including "Esquire," "New York Magazine" and MSNBC.com. When her memoir, "The Glass Castle," was published in 2005, Walls found she was the one being sought by numerous journalists, including those writing for "Vanity Fair" and "The New York Times." With the release of the film 12 years later – as well as two novels – more attention came.
"The Glass Castle" tells the story of the four Walls children being dragged from rundown home to rundown home across the southwest by their intellectually gifted, but unstable parents, Rose Mary and Rex Walls. The children at times didn't eat for days and had to scrounge food out of trash cans, were often without electricity and running water, and received patchy formal schooling. As a toddler, Walls was seriously burned while cooking hot dogs on a gas stove.
While they were severely neglected, the Walls children – due to their parents' encouragement – learned to read early and voraciously, and to think outside the box. One year when there would be no presents for them at Christmas, Rex, who suffered from alcoholism and likely mental illness, had each child choose a star of their own. Walls chose Venus.
Rex drew up plans for a grandiose glass castle he often said he would one day build for his family.
"There was something quite magical about him," Walls says. "Many people who met him were just charmed by him. Dad was a charmer and funny, and he just had demons, weaknesses, whatever. When he was charming, oh my gosh, he was utterly brilliant."
But, there was "also a lot of weirdness and ugliness" in her father.
"We choose which stories we're going to tell, and how we're going to tell them," Walls says. "It's also our job as human beings [to decide] which of those memories I'm going to focus on."
She could focus on the joys and gifts, or the deprivation and hurts.
"They're both true, and part of the challenge is to acknowledge both and learn from the difficulties and be infused with the joy," Walls says.
Eventually, the family settled in Welch, W.Va., Rex's hometown where his abusive mother still lived. One by one, the children were able to escape their impoverished household and move to New York City. Walls left at the end of her junior year in high school, finishing her secondary education at a school that placed students in internships. She got her professional start at a Brooklyn newspaper, and attended the prestigious Barnard College.
Today, Walls lives with her husband, fellow journalist and author, John Taylor, in Orange County. Both Rose Mary and Rex Walls are buried on their farm.
She believes education is the key to parity, so community colleges are dear to her heart.
"I love community colleges," she says. "I love all higher education. Higher education is the great equalizer, specifically for poor kids like I was."
Unlike more privileged students, many community college students are determined to change their destinies through education.
"They know why they're there, [and] fight tooth and nail to get there," Walls says.
She believes her own family's financial situation growing up isn't unique.
"There are so many people out there who look so polished and so perfect who say, 'Your story is my story,'" says Walls. "The details are different."
Sometimes these people are embarrassed or ashamed, but Walls says she sees the beauty and the triumph of their lives.
"I think honesty is contagious," says Walls.
So are fear and hatred, but honesty and compassion are, too. She believes her story offers others hope.
"It gives other people a connection," says Walls. "It's about hope and direction. I got the best and the worst of parenting. The greatest gift my parents gave me was a love of learning."
Being hungry or feeling cold wasn't the worst part of living in poverty, she says.
"It was the shame," Walls explains. "It was the feeling that you're not as good as the other kids. I think education can change that."
Despite his many shortcomings, Rex "gave me so much," Walls says. Asked what she would tell her father if she could speak to him, Walls says she does speak to him.
"I firmly believe in life after death," she says. "I tell him things on a kind of regular basis. I thank him. I would apologize and thank him. I didn't understand as a kid how tough it was. He felt things very intensely, but he also so clearly loved me. A lot of people can't say that about their parents. I never doubted my self-worth. Dad always said I would do great. I bought into Dad's mythology about both him and me.
"And my mother as well [said], 'You can do whatever you set out to do, nothing is out of your grasp.'"
Walls discovered in elementary school that she could run fast, and her father told her she could become an Olympic runner, but it would mean many sacrifices.
"We decided my talents were better spent pursuing writing," she says. "I was so lucky to have a parent who took me that seriously – 'let's find your goal and let's work on it.' I think that a lot of kids don't get that, both rich and poor."
But, they can be helped to find and pursue their own goals by professors, such as those at Laurel Ridge.
While Rose Mary – despite having a teaching degree – rarely held a job, instead working on her own art, she did sometimes teach. As a substitute teacher, students would flock to her because she would praise them.
"People had never told them how special they were," Walls recalls. "I was just always told that. I think if you get that kind of thing when you're growing up, it's extraordinary. Ideally, you get fed as well."
Thanks to two very important gifts her parents gave her – her sense of self-esteem and the love of learning – despite all of the hardships she endured, Walls thinks she is "probably the luckiest human being in the world."
"I think if you get those two things, you can conquer anything," she says. "I often feel that of all the wonderful things that have happened to this book and because of this book, the most fulfilling, the most rewarding has not been the bestseller list or the movie, it's the number of people who told me that my story had helped them. That's why we need our stories. We tell our stories to help others with their stories."
While she doesn't have the plans for the glass castle her father drew, she does have some of his notes. She also has "a whole wall full" of glass castle blueprints drawn by students who have read her life story.
After 30 years in New York, Walls is "so happy" living in Virginia. Small towns are full of amazing stories.
"I go to the Food Lion and I know everybody there," she says. "I made more friends in Virginia in the first six months than I made in 30 years in New York."
Earlier this year, Walls's third novel, "Hang the Moon," was published. Set in Virginia, it tells the story of Sallie Kincaid, whose powerful father's remarriage leads to her being sent away, only to come back as a bootlegger. Walls sees a connection between something Sallie says while looking at the sky in the middle of the night and institutions such as Laurel Ridge.
"She's thinking the stars are there during the day, we just don't see them, but during these dark times, we see these things that we wouldn't notice during bright times," explains Walls. "They're points of brightness and beauty during dark times. Community colleges are always points of light and beauty."
Tickets to "An Evening with Jeannette Walls" are $35, and proceeds will benefit the Laurel Ridge Educational Foundation, which supports student success. The Open Book will be selling copies of Walls's books. Learn more and reserve tickets at laurelridge.edu/walls.
*************************
Founded in 1970, Laurel Ridge Community College is a multi-campus public institution of higher education. With three locations — Middletown, Warrenton, and Luray-Page County — the College serves eight localities in the Shenandoah Valley and northern Piedmont regions. The localities are the counties of Clarke, Fauquier, Frederick, Page, Rappahannock, Shenandoah and Warren and the city of Winchester. Laurel Ridge offers more than 75 associate degree and certificate programs in a wide variety of disciplines, in addition to providing access to bachelor's, master's and doctoral degree programs offered on site by a four-year institution. Laurel Ridge also serves the business community by offering workforce preparation programs for employees and employers. Laurel Ridge serves more than 9,000 unduplicated credit students and more than 11,000 individuals in professional development and business and industry courses annually.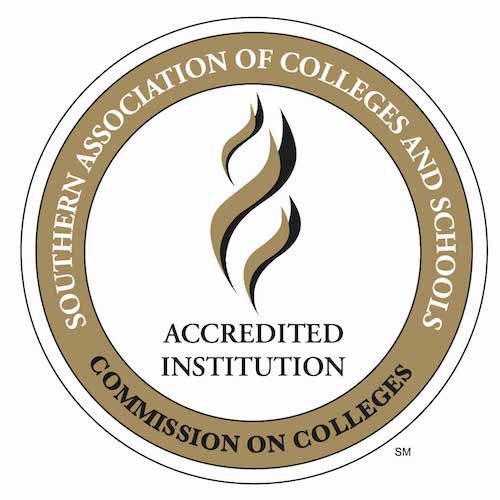 Laurel Ridge Community College is accredited by the Southern Association of Colleges and Schools Commission on Colleges (SACSCOC) to award associate degrees. Laurel Ridge Community College also may offer credentials such as certificates and diplomas at approved degree levels. Questions about the accreditation of Laurel Ridge Community College may be directed in writing to the Southern Association of Colleges and Schools Commission on Colleges at 1866 Southern Lane, Decatur, GA 30033-4097, by calling (404) 679-4500, or by using information available on SACSCOC's website (www.sacscoc.org).
Laurel Ridge Community College is an equal opportunity institution providing educational and employment opportunities, programs, services, and activities. Laurel Ridge shall promote and maintain equal employment and educational opportunities without regard to race, color, religion, disability, sex, sexual orientation, gender identity, ethnicity, marital status, pregnancy, childbirth or related medical conditions including lactation, age (except when age is a bona fide occupational qualification), status as a veteran, national origin, or other non-merit factors. Laurel Ridge also prohibits sexual misconduct including sexual violence or harassment. Inquiries may be directed to the Associate Vice President, Human Resources, [email protected], 173 Skirmisher Lane, Middletown, VA 22645, 540-868-7226.
Laurel Ridge Community College was known as Lord Fairfax Community College until June 2022. For consistency purposes, the college will be referenced as Laurel Ridge going forward.
###