For Immediate Release:
June 12, 2023
Primary Media Contact:
Sally Voth
Public Relations Specialist
[email protected]
Phone: 540-868-7134
The community is invited to a celebration of the legacy of Bethany Veney, a woman who was born into slavery in Page County, at 5 p.m., Thursday, June 15, at the Luray-Page County Center. Veney's autobiography, "Aunt Betty's Story: The Narrative of Bethany Veney, a Slave Woman," was read by her female descendants and filmed by the Shenandoah Valley Black Heritage Project (SVBHP). The film will be shown Thursday.
Luray-Page County Center Manager Judith Suddith was preparing to teach her English 246 students Harriet Jacobs' autobiography, "Incidents in the Life of a Slave Girl," this past spring, and thought more people should know Veney's story. She came across the video project the SVBHP had done and contacted one of Veney's descendants she knew who put her in touch with Robin Lyttle with the SVBHP.
"I think local history's very important, and I'm hoping that people will embrace local history more and want to learn more about the world around them," said Suddith.
Veney was born some time between 1812 and 1815, and died on Nov. 16, 1915, said Lyttle, who is involved in grant research for the SVBHP and is its temporary treasurer.
"[Aunt Betty's Story] is a wonderfully written narrative," said Lyttle. "Bethany Veney was born enslaved in Page County right in the area where the college is. She was sold north just before the Civil War. After the war, she came back to Page County and got a lot of her family members and moved them up north outside of Boston.
"She was an amazing woman. Her story was challenging to say the least. She was full of family, faith and love."
The evils of slavery saw Veney sold away from her first husband, Jerry Frickland, and their daughter. She was able to reunite with her daughter after the Civil War and move her family next door to her near Boston. Veney later married Frank Veney, a free man from Page County. Her husbands' descendants were among those who read the narrative for the film.
"We had descendants come from all around the country to participate in the reading," Lyttle said.
The narrative was broken into four videos, each about 13-14 minutes long.
"We believe in first person as the best source for history, local history especially," said Lyttle. "Since there has been very little recording of African-American history from the African-American perspective, it's really important to study these narratives."
The Bethel Baptist Choir will provide music during the event, and attendees will have the opportunity to watch the "living memoir" and meet those who created the project. Refreshments will be provided at this free event.
You can learn more and RSVP at laurelridge.edu/Bethany, or call (540) 843-0722.
*************************
Founded in 1970, Laurel Ridge Community College is a multi-campus public institution of higher education. With three locations — Middletown, Warrenton, and Luray-Page County — the College serves eight localities in the Shenandoah Valley and northern Piedmont regions. The localities are the counties of Clarke, Fauquier, Frederick, Page, Rappahannock, Shenandoah and Warren and the city of Winchester. Laurel Ridge offers more than 75 associate degree and certificate programs in a wide variety of disciplines, in addition to providing access to bachelor's, master's and doctoral degree programs offered on site by a four-year institution. Laurel Ridge also serves the business community by offering workforce preparation programs for employees and employers. Laurel Ridge serves more than 9,000 unduplicated credit students and more than 11,000 individuals in professional development and business and industry courses annually.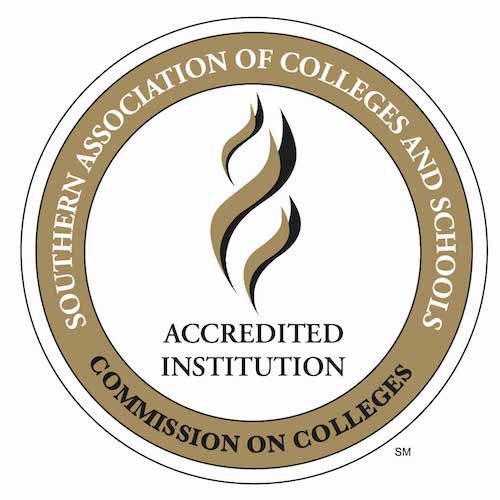 Laurel Ridge Community College is accredited by the Southern Association of Colleges and Schools Commission on Colleges (SACSCOC) to award associate degrees. Laurel Ridge Community College also may offer credentials such as certificates and diplomas at approved degree levels. Questions about the accreditation of Laurel Ridge Community College may be directed in writing to the Southern Association of Colleges and Schools Commission on Colleges at 1866 Southern Lane, Decatur, GA 30033-4097, by calling (404) 679-4500, or by using information available on SACSCOC's website (www.sacscoc.org).
Laurel Ridge Community College is an equal opportunity institution providing educational and employment opportunities, programs, services, and activities. Laurel Ridge shall promote and maintain equal employment and educational opportunities without regard to race, color, religion, disability, sex, sexual orientation, gender identity, ethnicity, marital status, pregnancy, childbirth or related medical conditions including lactation, age (except when age is a bona fide occupational qualification), status as a veteran, national origin, or other non-merit factors. Laurel Ridge also prohibits sexual misconduct including sexual violence or harassment. Inquiries may be directed to the Associate Vice President, Human Resources, [email protected], 173 Skirmisher Lane, Middletown, VA 22645, 540-868-7226.
Laurel Ridge Community College was known as Lord Fairfax Community College until June 2022. For consistency purposes, the college will be referenced as Laurel Ridge going forward.
###