For Immediate Release:
March 15, 2023
Primary Media Contact:
Sally Voth
Public Relations Specialist
[email protected]
Phone: 540-868-7134
Laurel Ridge Community College has been named as a finalist in the Workforce Development category of the XCELLENCE Awards by the Association for Uncrewed Vehicles Systems International (AUVSI). The college was selected from a pool of accomplished applicants as one of several finalists. Winners will be announced at XPONENTIAL 2023 on May 8-11 at the Colorado Convention Center in Denver, CO.
Laurel Ridge launched new drones courses offering hands-on flying and online instruction in fall 2022. Two career studies certificates – one for small, unmanned aircraft systems (sUAS) operator, the other for sUAS flight technician – are available at the college. Each of these certificates can be put toward the completion of an associate of applied science degree in technical studies.
The drone program has been accepted into the Unmanned Aircraft Systems-Collegiate Training Initiative (UAS-CTI) by the Federal Aviation Administration. As part of the initiative, Laurel Ridge will help lead regional discussions on workforce needs, and students will get additional training tools, resources, internship opportunities and even job placements.
Program lead Professor Melissa Stange has taken drones technology beyond Laurel Ridge Community College. She participates in the Improving Pathways into the Geospatial and Unmanned Aircraft Systems Technician Workforce (GeoTed-UAS) project, which is supported by a National Science Foundation Advanced Technological Education grant and administered by the Virginia Space Grant Consortium. The community has also been invited to campus to learn more about drones and to even have the opportunity to fly them.
"This year, XPONENTIAL is all about designing a shared plan for the future of autonomy," said Keely Griffith, Vice President of Strategic Programs at AUVSI. "There's no better place to announce the 2023 XCELLENCE award finalists. Together, they are redefining what's possible with uncrewed and robotic technology."
AUVSI's XCELLENCE Awards honor innovators with a demonstrated commitment to advancing autonomy, leading and promoting safe adoption of uncrewed systems and developing programs that use these technologies to save lives and improve the human condition.
"With this being such a new field, most people haven't thought of operating and servicing drones in terms of a career, but what we're seeing is that there are a variety of industries that have the potential for commercial use of drones," said Dr. Craig Santicola, dean of Laurel Ridge's School of Professional Programs. "These include disaster response, police, fire, EMS, fire and rescue, agriculture, farming, ranching, wildlife, power line inspections and more."
Learn more about the AUVSI XCELLENCE awards here.
# # #
About AUVSI
The Association for Uncrewed Vehicle Systems International (AUVSI) — the world's largest non-profit organization dedicated to the advancement of uncrewed systems and robotics — represents corporations and professionals from more than 60 countries involved in industry, government, and academia. AUVSI members work in the defense, civil and commercial markets. For more information, visit AUVSI.org.
About XPONENTIAL
Co-hosted by AUVSI and Messe Düsseldorf North America, XPONENTIAL is the leading annual gathering for global leaders and end users of uncrewed technologies. Founded on a belief that cross-pollination drives innovation, it's the only event designed to advance the entire autonomy ecosystem. Each year, the show welcomes thousands of the industry's top minds to cultivate collaboration, spark new ideas, and this year, build the blueprint for autonomy. XPONENTIAL is a catalyst – helping each attendee transform their vision into real opportunities. For more information, visit https://www.xponential.org.
*************************
Founded in 1970, Laurel Ridge Community College is a multi-campus public institution of higher education. With three locations — Middletown, Warrenton, and Luray-Page County — the College serves eight localities in the Shenandoah Valley and northern Piedmont regions. The localities are the counties of Clarke, Fauquier, Frederick, Page, Rappahannock, Shenandoah and Warren and the city of Winchester. Laurel Ridge offers more than 75 associate degree and certificate programs in a wide variety of disciplines, in addition to providing access to bachelor's, master's and doctoral degree programs offered on site by a four-year institution. Laurel Ridge also serves the business community by offering workforce preparation programs for employees and employers. Laurel Ridge serves more than 9,000 unduplicated credit students and more than 11,000 individuals in professional development and business and industry courses annually.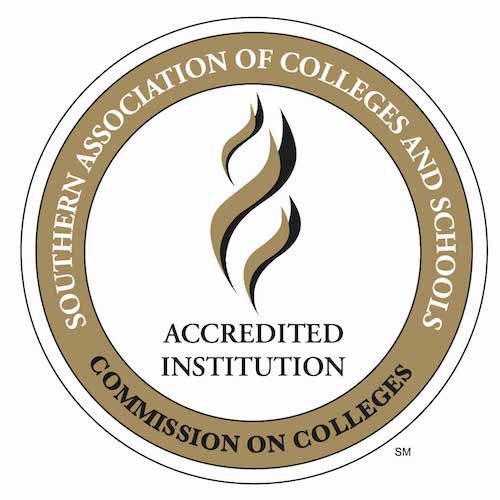 Laurel Ridge Community College is accredited by the Southern Association of Colleges and Schools Commission on Colleges (SACSCOC) to award associate degrees. Laurel Ridge Community College also may offer credentials such as certificates and diplomas at approved degree levels. Questions about the accreditation of Laurel Ridge Community College may be directed in writing to the Southern Association of Colleges and Schools Commission on Colleges at 1866 Southern Lane, Decatur, GA 30033-4097, by calling (404) 679-4500, or by using information available on SACSCOC's website (www.sacscoc.org).
Laurel Ridge Community College is an equal opportunity institution providing educational and employment opportunities, programs, services, and activities. Laurel Ridge shall promote and maintain equal employment and educational opportunities without regard to race, color, religion, disability, sex, sexual orientation, gender identity, ethnicity, marital status, pregnancy, childbirth or related medical conditions including lactation, age (except when age is a bona fide occupational qualification), status as a veteran, national origin, or other non-merit factors. Laurel Ridge also prohibits sexual misconduct including sexual violence or harassment. Inquiries may be directed to the Associate Vice President, Human Resources, [email protected], 173 Skirmisher Lane, Middletown, VA 22645, 540-868-7226.
Laurel Ridge Community College was known as Lord Fairfax Community College until June 2022. For consistency purposes, the college will be referenced as Laurel Ridge going forward.
###