For Immediate Release:
December 22, 2022
Primary Media Contact:
Sally Voth
Public Relations Specialist
[email protected]
Phone: 540-868-7134
Laurel Ridge Community College is a partner in a Virginia Department of Education Advancing Computer Science Education Grant (ACSE) that will enable a group of Shenandoah Valley school teachers to earn an endorsement to teach computer science classes at no cost to them.
For the second time, the college is a post-secondary education partner in SPARCS: Sustainable Partnerships for Advancing Rural Computer Science education in the Shenandoah Valley. The regional partnership includes seven public school divisions – Clarke, Fauquier, Frederick, Page, Shenandoah, Warren, and Winchester, along with Mountain Vista Governor's School (MVGS). In addition to the grant this year, the partnership was also awarded the grant in 2019.
Up to 20 teachers will be able to take courses – with the cost covered by the grant – at Laurel Ridge to earn a career studies certificate in computer science generalist. Once the teachers have completed the certificate, they will qualify for the Virginia Department of Education's add-on endorsement in computer science.
The 18-credit certificate for the grant includes CSC221 – Introduction to Problem Solving & Programming (Python), CSC222 – Object-Oriented Programming (Java), CSC223- Data Structures and Analysis of Algorithms (C++), CSC208 – Discrete Structures (Discrete Math & Python) and four-credits' worth of seminars and projects.
A cohort of teachers selected to participate in the program will begin taking classes in late spring, said Dean of Early College and High School Partnerships Missy Spielman.
"This grant will allow area teachers to become our students, enhancing their computer science knowledge and allowing them to earn an additional VDOE licensure endorsement – minus the financial burden," she said. "These teachers then have the opportunity to inspire their classroom students to recognize the applications of computer science, and to consider and prepare for careers in the field."
Not only do the teachers in the cohort receive support in Laurel Ridge's classrooms, they also get support in their own classrooms, according to Computer Science Professor Melissa Stange.
"I visit their classrooms with some of our computer science equipment to demonstrate to students how computer science concepts are applied in different areas, such as problem solving, robotics, electronics and security," said Dr. Stange. "Teachers who have completed the grant program are able to borrow some of Laurel Ridge's equipment to use in their classrooms. Additionally, the college invites these teachers' students to campus to participate in computer science webinars, camps and other activities."
A cohort of earlier teachers, including Admiral Richard E. Byrd Middle School technology education teacher Dave Curry, and Daniel Morgan Intermediate School math and science teacher Dr. Matthew Reames, has taken the benefits of the grant back to their classrooms.
"Completing the computer science certificate program at Laurel Ridge Community College gave me a solid foundation to teach my students about programming in Java, C++, and Python, as well as other pertinent computer science concepts," said Curry.
Dr. Reames added, "The Computer Science courses at Laurel Ridge helped give me the background and language to talk with my students about the applications of coding and computer science in their futures."
*************************
Founded in 1970, Laurel Ridge Community College is a multi-campus public institution of higher education. With three locations — Middletown, Warrenton, and Luray-Page County — the College serves eight localities in the Shenandoah Valley and northern Piedmont regions. The localities are the counties of Clarke, Fauquier, Frederick, Page, Rappahannock, Shenandoah and Warren and the city of Winchester. Laurel Ridge offers more than 75 associate degree and certificate programs in a wide variety of disciplines, in addition to providing access to bachelor's, master's and doctoral degree programs offered on site by a four-year institution. Laurel Ridge also serves the business community by offering workforce preparation programs for employees and employers. Laurel Ridge serves more than 9,000 unduplicated credit students and more than 11,000 individuals in professional development and business and industry courses annually.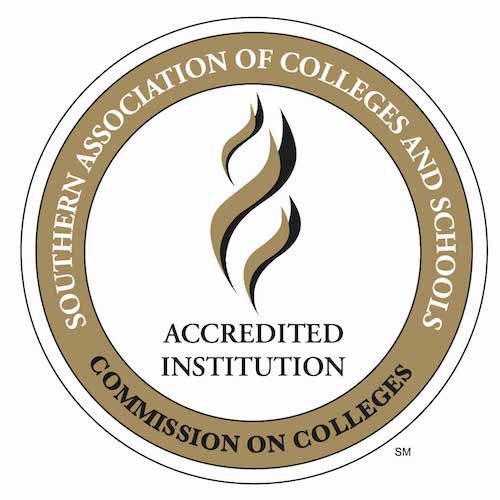 Laurel Ridge Community College is accredited by the Southern Association of Colleges and Schools Commission on Colleges (SACSCOC) to award associate degrees. Laurel Ridge Community College also may offer credentials such as certificates and diplomas at approved degree levels. Questions about the accreditation of Laurel Ridge Community College may be directed in writing to the Southern Association of Colleges and Schools Commission on Colleges at 1866 Southern Lane, Decatur, GA 30033-4097, by calling (404) 679-4500, or by using information available on SACSCOC's website (www.sacscoc.org).
Laurel Ridge Community College is an equal opportunity institution providing educational and employment opportunities, programs, services, and activities. Laurel Ridge shall promote and maintain equal employment and educational opportunities without regard to race, color, religion, disability, sex, sexual orientation, gender identity, ethnicity, marital status, pregnancy, childbirth or related medical conditions including lactation, age (except when age is a bona fide occupational qualification), status as a veteran, national origin, or other non-merit factors. Laurel Ridge also prohibits sexual misconduct including sexual violence or harassment. Inquiries may be directed to the Associate Vice President, Human Resources, [email protected], 173 Skirmisher Lane, Middletown, VA 22645, 540-868-7226.
Laurel Ridge Community College was known as Lord Fairfax Community College until June 2022. For consistency purposes, the college will be referenced as Laurel Ridge going forward.
###