For Immediate Release:
August 3, 2022
Primary Media Contact:
Sally Voth
Public Relations Specialist
[email protected]
Phone: 540-868-7134
Laurel Ridge Community College opened a new chapter Tuesday when it ceremonially broke ground on the Fauquier Trades Center.
The 8,000-square-foot facility will provide space specifically designed for plumbing, electrical, HVAC, heavy equipment operator, and welding programs. It will also open the door for trades academy partnerships with Fauquier County and Rappahannock County school systems, Laurel Ridge President Kim Blosser said during Tuesday's ceremony.
The new facility is possible thanks to a donation of 62 acres of land adjacent to the campus from Fauquier County to the Laurel Ridge Educational Foundation.
"It's humbling to see how many folks have gotten behind this program," said Jeanian Clark, vice president of Workforce Solutions and Continuing Education at the college. "These programs will finally have a home that they deserve and the noble honor of being affiliated with higher education on a community college campus."
While Laurel Ridge's Middletown Campus has been able to offer trades programs for decades, trades education in Fauquier has only been possible at leased locations, and – briefly – modular buildings that had been brought on campus.
"From Middletown to Northern Virginia, there were no trade schools in between," Clark said.
As a result, students were driving very far in the evenings after work to come to Middletown for trades programs, so college officials had been on the hunt for appropriate space for quite a while.
Several years ago, the Fauquier County Board of Supervisors and County Administrator Paul McCulla asked how they could support the growth of Laurel Ridge, said Chris Coutts, vice president of communications and planning and the provost of the Fauquier Campus.
"We said this is something that is really, really important for the community and the college to be able to provide the training, the technical and workforce programs that the community needs," said Dr. Coutts. "They saw the vision and what we wanted to create and made this possible. This is an absolute dream for us."
About a year ago, the Educational Foundation launched a "Building the Future" campaign to invest in equipment, scholarships and instruction at the new facility, and is already more than halfway to its $1.5 million goal thanks to the generosity of community members, industry partners and the PATH Foundation.
"I stand here today giving you the commitment of the county to say yes to these types of projects, to say yes to public-private partnerships," said McCulla. "We're doing this for our citizens. We're doing it for our children. We're doing it for our grandchildren."
Tuesday's groundbreaking marked a new milestone for the college, said Dr. Blosser, noting the Eleanor C. and William A. Hazel Hall opens for Mountain Vista Governor's School students next week and Laurel Ridge students on Aug. 22.
"We're going to have more and more opportunities that we'll be able to offer students in Fauquier and Rappahannock counties," she said.
*************************
Founded in 1970, Laurel Ridge Community College is a multi-campus public institution of higher education. With three locations — Middletown, Warrenton, and Luray-Page County — the College serves eight localities in the Shenandoah Valley and northern Piedmont regions. The localities are the counties of Clarke, Fauquier, Frederick, Page, Rappahannock, Shenandoah and Warren and the city of Winchester. Laurel Ridge offers more than 75 associate degree and certificate programs in a wide variety of disciplines, in addition to providing access to bachelor's, master's and doctoral degree programs offered on site by a four-year institution. Laurel Ridge also serves the business community by offering workforce preparation programs for employees and employers. Laurel Ridge serves more than 9,000 unduplicated credit students and more than 11,000 individuals in professional development and business and industry courses annually.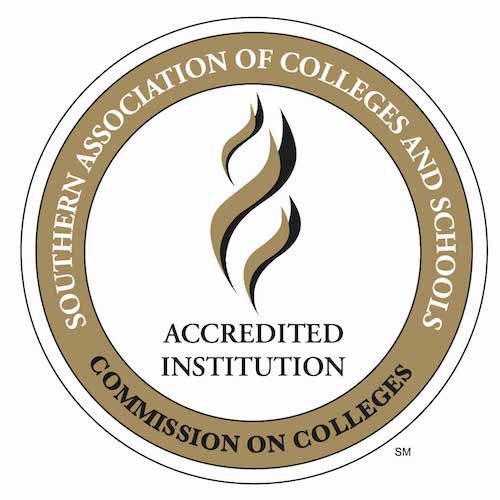 Laurel Ridge Community College is accredited by the Southern Association of Colleges and Schools Commission on Colleges (SACSCOC) to award associate degrees. Laurel Ridge Community College also may offer credentials such as certificates and diplomas at approved degree levels. Questions about the accreditation of Laurel Ridge Community College may be directed in writing to the Southern Association of Colleges and Schools Commission on Colleges at 1866 Southern Lane, Decatur, GA 30033-4097, by calling (404) 679-4500, or by using information available on SACSCOC's website (www.sacscoc.org).
Laurel Ridge Community College is an equal opportunity institution providing educational and employment opportunities, programs, services, and activities. Laurel Ridge shall promote and maintain equal employment and educational opportunities without regard to race, color, religion, disability, sex, sexual orientation, gender identity, ethnicity, marital status, pregnancy, childbirth or related medical conditions including lactation, age (except when age is a bona fide occupational qualification), status as a veteran, national origin, or other non-merit factors. Laurel Ridge also prohibits sexual misconduct including sexual violence or harassment. Inquiries may be directed to the Associate Vice President, Human Resources, [email protected], 173 Skirmisher Lane, Middletown, VA 22645, 540-868-7226.
Laurel Ridge Community College was known as Lord Fairfax Community College until June 2022. For consistency purposes, the college will be referenced as Laurel Ridge going forward.
###