For Immediate Release:
May 16, 2022
Primary Media Contact:
Sally Voth
Public Relations Specialist
[email protected]
Phone: 540-868-7134
Laurel Ridge's 51st commencement exercises were held during two separate ceremonies on Friday and Saturday. The college's health professions graduates had their ceremony Friday afternoon, with the remainder of the Class of 2022 graduating Saturday morning.
Both ceremonies were outside on the grounds of the Middletown Campus. There are nearly 1,000 students in this year's graduating class.
"This is a wonderful day of celebration and my favorite day of the year," Laurel Ridge President Kim Blosser told the graduates. "This is what it's all about – recognizing our outstanding graduates and the hard work that has brought you to this point. For college personnel, this is the event that brings us our greatest satisfaction and pride."
She noted that resilience and perseverance are needed to complete a college credential, especially in light of the challenges placed before students during the past two pandemic-marked years.
"I know that many of you have been fighting through challenges your entire college career and we're so proud of you for continuing to move forward and accomplishing your goals," said Dr. Blosser. "Thank you for the resilience, grace and compassion that you have demonstrated. Whatever your journey entailed and wherever it takes you next, you have earned this moment."
Commencement speaker Luna Chiarito told her classmates there are three keys to success: showing up, dreaming about your future and always welcoming new opportunities.
"Think about your own dreams and goals," she said. "Sometimes we are so overwhelmed by the challenges we face, we forget it is okay to take a moment and focus on the small things. As you accomplish smaller tasks, you will be one step closer to fulfilling your bigger goals.
"The best advice I can give you is to always push through the most challenging situations, take risks, and enjoy everything that life gives you. Before you know it, you will be showing up for those that you care, dreaming about your future, and welcoming new opportunities."
Two students were named Outstanding Graduates for 2022, one for the Fauquier Campus and one for the Middletown Campus. The Fauquier Outstanding Graduate was Elayna Caron, who earned her associate degree in general studies, with a specialization in administration of justice, and is heading to the U.S. Air Force Academy this fall. The Middletown Outstanding Graduate was Emma Hockman, who also received the Col. Harry Rusham Outstanding Achievement in Agriculture/Natural Resources award, and is transferring to Virginia Tech.
Additionally, the college has conferred emeritus status to two recently-retired professors: Engineering Professor Bill Lewis, who retired in 2021, and Anatomy and Physiology Professor Ramon Selove, who retired in 2020. Professor Lewis was responsible for creating the college's engineering program and taught more than 35 different courses during his tenure. Professor Selove prepared thousands of students for careers in the health professions, and his dedication to his students was demonstrated through his creation of the B.O.N.D. (Bureau of Neuro-Diversity) club.
Also, the College Board recently presented Medallions of Recognition to the following individuals:
• Math Professor Frank Borleske, who is retiring this spring – although he is returning as an adjunct professor. Professor Borleske has been with Laurel Ridge since the very first day the college opened in September 1970.
• Virginia Community College System Chancellor Glenn DuBois, who is retiring in June after more than two decades in the role. Among the VCCS's accomplishments during his tenure are transfer agreements signed with dozens of universities, tuition rates that are one-third the cost of those at four-year universities and being the state's top provider of workforce development training.
• Shenandoah University President Tracy Fitzsimmons, who continues to teach political science. Dr. Fitzsimmons and SU have forged stronger ties with Laurel Ridge, and also were responsible for vaccinating thousands of individuals against Covid-19 through clinics set up at the university in partnership with Valley Health and the Lord Fairfax Health District.
• Dr. Colin Greene, who was the director of the Lord Fairfax Health District and interim director of the Rappahannock-Rapidan Health District – during most of the pandemic and guided local leaders as they navigated how to keep students and staff as safe as possible while keeping them in class. Dr. Greene has been appointed acting state health commissioner by Gov. Glenn Youngkin.
For more about this year's commencement, including photo galleries, visit laurelridge.edu/commencement.
*************************
Founded in 1970, Laurel Ridge Community College is a multi-campus public institution of higher education. With three locations — Middletown, Warrenton, and Luray-Page County — the College serves eight localities in the Shenandoah Valley and northern Piedmont regions. The localities are the counties of Clarke, Fauquier, Frederick, Page, Rappahannock, Shenandoah and Warren and the city of Winchester. Laurel Ridge offers more than 75 associate degree and certificate programs in a wide variety of disciplines, in addition to providing access to bachelor's, master's and doctoral degree programs offered on site by a four-year institution. Laurel Ridge also serves the business community by offering workforce preparation programs for employees and employers. Laurel Ridge serves more than 9,000 unduplicated credit students and more than 11,000 individuals in professional development and business and industry courses annually.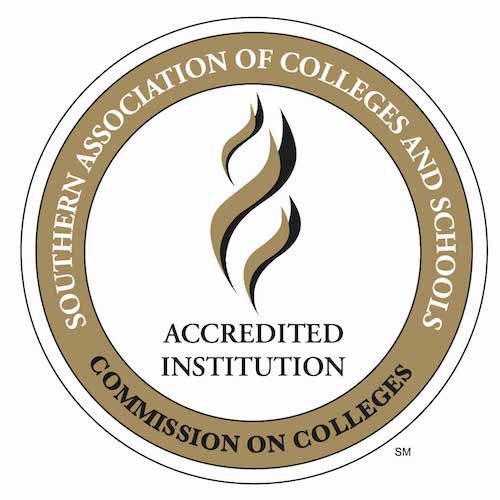 Laurel Ridge Community College is accredited by the Southern Association of Colleges and Schools Commission on Colleges (SACSCOC) to award associate degrees. Laurel Ridge Community College also may offer credentials such as certificates and diplomas at approved degree levels. Questions about the accreditation of Laurel Ridge Community College may be directed in writing to the Southern Association of Colleges and Schools Commission on Colleges at 1866 Southern Lane, Decatur, GA 30033-4097, by calling (404) 679-4500, or by using information available on SACSCOC's website (www.sacscoc.org).
Laurel Ridge Community College is an equal opportunity institution providing educational and employment opportunities, programs, services, and activities. Laurel Ridge shall promote and maintain equal employment and educational opportunities without regard to race, color, religion, disability, sex, sexual orientation, gender identity, ethnicity, marital status, pregnancy, childbirth or related medical conditions including lactation, age (except when age is a bona fide occupational qualification), status as a veteran, national origin, or other non-merit factors. Laurel Ridge also prohibits sexual misconduct including sexual violence or harassment. Inquiries may be directed to the Associate Vice President, Human Resources, [email protected], 173 Skirmisher Lane, Middletown, VA 22645, 540-868-7226.
Laurel Ridge Community College was known as Lord Fairfax Community College until June 2022. For consistency purposes, the college will be referenced as Laurel Ridge going forward.
###