For Immediate Release:
April 22, 2022
Primary Media Contact:
Sally Voth
Public Relations Specialist
[email protected]
Phone: 540-868-7134
With the creation of an associate of science degree in engineering in fall 2021, Laurel Ridge students planning to transfer into engineering programs at Virginia Tech and other four-year universities will have much clearer pathways to do so. Previously, aspiring engineers would graduate with an associate of science degree in science with a specialization in engineering.
The new engineering transfer degree provides clarity to both students and the institutions into which they will transfer.
"Having a specific engineering degree makes it very clear to the four-years exactly what the student wants to do," said Engineering Professor Elizabeth "Liz" Palffy. "The students who are coming into our engineering program, they're some of the brightest that I've seen. They become much better students and engineers by getting their associate degree before going to a four-year."
In their first year, engineering students take foundational classes. It is during this time that students can really discern which discipline area within engineering they'd like to focus on. There are many to choose from, including civil, mechanical, chemical, aerospace, electrical, computer and biomedical.
In their second year, students choose electives based on their selected discipline. For example, those wishing to become aerospace, civil or mechanical engineers would study statics and strength of materials, while those eying electrical engineering would take circuits and computer programming classes, those interested in biomedical engineering would take biology, and prospective chemical engineers would enroll in organic chemistry.
Earning an engineering degree comes with a fairly heavy course load; students can expect to take 16-19 credit hours per semester. Before graduating with an associate degree in engineering, students will have taken five math classes.
"They will use everything they've learned here when they transfer into their junior and senior-level classes," Professor Palffy said.
This summer, Laurel Ridge is offering the chance for rising high school juniors and seniors to explore engineering through FREE 3D Design and Robotics Camps. In addition to using Arduino microcontrollers to create and operate robotics and building a 3D design-and-print project, attendees will get to meet current engineering students. Learn more at LaurelRidge.edu/EngCamp, or email Engineering Professor Alex Peebles at [email protected], or Professor Palffy at [email protected].
One of the biggest advantages to starting an engineering degree at Laurel Ridge is the small class sizes. 
"Our foundations of engineering classes are capped at 24 students," Professor Palffy pointed out, adding that the same classes at four-year universities can have more than 500 students each. "Our students are really getting a lot more individualized learning and attention. That really helps students determine what engineering discipline they want to do. It's just much more individualized and it helps them explore and figure things out in a more supportive, inclusive and creative environment."
Professor Palffy added another very important bonus of coming to Laurel Ridge for the first two years of an engineering degree – significant cost savings.
With 80-90 percent of the engineering students planning to transfer to Virginia Tech after graduation, camaraderie is strong among the group, she noted.
The salary expectations for new graduates vary depending on the engineering discipline they choose. This can range from about $55,000 to $120,000, according to Professor Palffy. Likewise, the workplaces engineering graduates end up will also vary. Some may work for NASA, some for software companies, some for contractors.
"Engineers are always in demand," Professor Palffy said. "You will find a job in engineering. Local, regional, and global firms are always hiring engineers."
Learn more about Laurel Ridge's engineering program and salary expectations at laurelridge.edu/engineering.
*************************
Founded in 1970, Laurel Ridge Community College is a multi-campus public institution of higher education. With three locations — Middletown, Warrenton, and Luray-Page County — the College serves eight localities in the Shenandoah Valley and northern Piedmont regions. The localities are the counties of Clarke, Fauquier, Frederick, Page, Rappahannock, Shenandoah and Warren and the city of Winchester. Laurel Ridge offers more than 75 associate degree and certificate programs in a wide variety of disciplines, in addition to providing access to bachelor's, master's and doctoral degree programs offered on site by a four-year institution. Laurel Ridge also serves the business community by offering workforce preparation programs for employees and employers. Laurel Ridge serves more than 9,000 unduplicated credit students and more than 11,000 individuals in professional development and business and industry courses annually.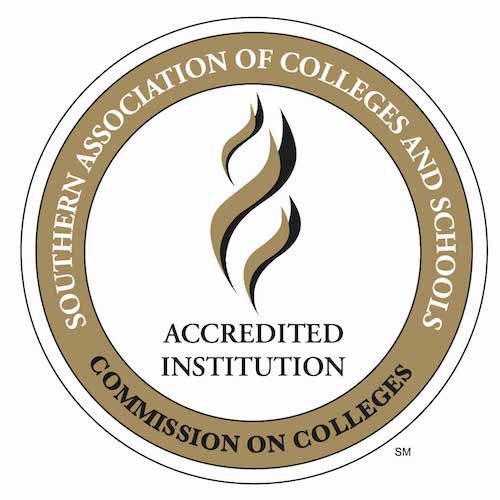 Laurel Ridge Community College is accredited by the Southern Association of Colleges and Schools Commission on Colleges (SACSCOC) to award associate degrees. Laurel Ridge Community College also may offer credentials such as certificates and diplomas at approved degree levels. Questions about the accreditation of Laurel Ridge Community College may be directed in writing to the Southern Association of Colleges and Schools Commission on Colleges at 1866 Southern Lane, Decatur, GA 30033-4097, by calling (404) 679-4500, or by using information available on SACSCOC's website (www.sacscoc.org).
Laurel Ridge Community College is an equal opportunity institution providing educational and employment opportunities, programs, services, and activities. Laurel Ridge shall promote and maintain equal employment and educational opportunities without regard to race, color, religion, disability, sex, sexual orientation, gender identity, ethnicity, marital status, pregnancy, childbirth or related medical conditions including lactation, age (except when age is a bona fide occupational qualification), status as a veteran, national origin, or other non-merit factors. Laurel Ridge also prohibits sexual misconduct including sexual violence or harassment. Inquiries may be directed to the Associate Vice President, Human Resources, [email protected], 173 Skirmisher Lane, Middletown, VA 22645, 540-868-7226.
Laurel Ridge Community College was known as Lord Fairfax Community College until June 2022. For consistency purposes, the college will be referenced as Laurel Ridge going forward.
###