For Immediate Release:
April 20, 2022
Primary Media Contact:
Sally Voth
Public Relations Specialist
[email protected]
Phone: 540-868-7134
Kathy Alsberry Temple, the very first person to graduate from Laurel Ridge during its inaugural commencement ceremony in 1972, was presented with the 2022 Distinguished Alumni Award during the Laurel Ridge Educational Foundation's recent Appreciation Luncheon.
During this academic year, more than $500,000 in scholarship funding has been distributed to more than 350 Laurel Ridge students. Additionally, nearly $30,000 in emergency assistance was provided to students.
The youngest of 11 children, Temple attended Sunset Hill Elementary, a school for Black children in Strasburg as education was still segregated at that time. She is now on the alumni committee of the school. A 1970 graduate of Strasburg High School, Temple was thrilled when she found out a community college was opening up just a few miles away.
Graduates at the 1972 ceremony were called alphabetically, and with her maiden name being Alsberry, she was first in line. After earning her associate degree in secretarial science, Temple went on to have a successful 27-year career at IBM, beginning in the typing pool and advancing to become an award-winning manager. After retiring, she returned to Laurel Ridge, and in 2012, graduated with her degree in liberal arts. She then transferred to Eastern Mennonite University where she earned her bachelor's degree in organizational management in 2014.
"It was a very pleasant surprise [to learn about the alumni award], and it still seems surreal to me," Temple said as she accepted her plaque from Laurel Ridge President Kim Blosser. "Being selected is truly an honor and a blessing. I did not get here alone."
She paid tribute to many family members and mentors, including her parents, Roberta and Jordan Alsberry; her late husband, Harry Thomas Temple Jr.; and several employees at Laurel Ridge – Sociology and Human Services Professor Larry Friedenberg, who was her advisor during her second time at the college, late Math Professor Evan Humbert and Agnes Creasy, the college's word processor who was Temple's work-study supervisor.
"Mrs. Creasy was a very good boss and mentor," Temple said. "She taught me so much. She was caring and kind."
She brought with her the college brochures she'd made as part of her job, as well as the receipt for her very first tuition payment of $60.
"You never know, I may be back for a third time," Temple said.
*************************
Founded in 1970, Laurel Ridge Community College is a multi-campus public institution of higher education. With three locations — Middletown, Warrenton, and Luray-Page County — the College serves eight localities in the Shenandoah Valley and northern Piedmont regions. The localities are the counties of Clarke, Fauquier, Frederick, Page, Rappahannock, Shenandoah and Warren and the city of Winchester. Laurel Ridge offers more than 75 associate degree and certificate programs in a wide variety of disciplines, in addition to providing access to bachelor's, master's and doctoral degree programs offered on site by a four-year institution. Laurel Ridge also serves the business community by offering workforce preparation programs for employees and employers. Laurel Ridge serves more than 9,000 unduplicated credit students and more than 11,000 individuals in professional development and business and industry courses annually.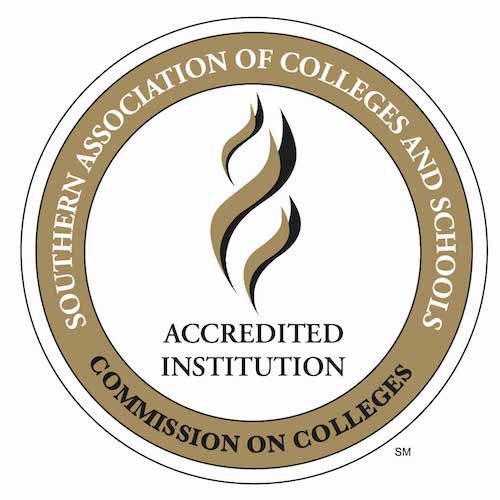 Laurel Ridge Community College is accredited by the Southern Association of Colleges and Schools Commission on Colleges (SACSCOC) to award associate degrees. Laurel Ridge Community College also may offer credentials such as certificates and diplomas at approved degree levels. Questions about the accreditation of Laurel Ridge Community College may be directed in writing to the Southern Association of Colleges and Schools Commission on Colleges at 1866 Southern Lane, Decatur, GA 30033-4097, by calling (404) 679-4500, or by using information available on SACSCOC's website (www.sacscoc.org).
Laurel Ridge Community College is an equal opportunity institution providing educational and employment opportunities, programs, services, and activities. Laurel Ridge shall promote and maintain equal employment and educational opportunities without regard to race, color, religion, disability, sex, sexual orientation, gender identity, ethnicity, marital status, pregnancy, childbirth or related medical conditions including lactation, age (except when age is a bona fide occupational qualification), status as a veteran, national origin, or other non-merit factors. Laurel Ridge also prohibits sexual misconduct including sexual violence or harassment. Inquiries may be directed to the Associate Vice President, Human Resources, [email protected], 173 Skirmisher Lane, Middletown, VA 22645, 540-868-7226.
Laurel Ridge Community College was known as Lord Fairfax Community College until June 2022. For consistency purposes, the college will be referenced as Laurel Ridge going forward.
###