For Immediate Release:
May 3, 2019
Primary Media Contact:
Sally Voth
Public Relations Specialist
[email protected]
Phone: 540-868-7134
Even as she was being celebrated during her inauguration, Laurel Ridge President Kim Blosser's thoughts were on how the college could reach those who need it the most.
Standing before elected officials, delegates from dozens of colleges and universities, past and present members of the Laurel Ridge Educational Foundation and College boards, and many of her employees, President Blosser discussed what aspects of the job keep her up at night – the fact that there are too many residents in our community who are struggling financially and are in need of new skills to gain security and stability, and the realization that in order to best serve those students, Laurel Ridge must adapt.
"We do great work, but many of our fundamental structures and processes were created to meet the needs of the traditional student – one who attends full-time, drives to campus, doesn't have to work two jobs," President Blosser said. "But the students who get left behind aren't these traditional students. As we start the strategic planning process later this year and develop a plan to take us through 2025, we will ask ourselves, 'What changes will we make to serve the populations that most need us?'"
She was named the college's fifth president in December 2017, following a nationwide search. She officially took the reins from Dr. Cheryl Thompson-Stacy on Feb. 1, 2018. She had previously served as vice president of academic and student affairs. Dr. Blosser came to Laurel Ridge in 2012, when she was hired as associate vice president of instruction.
Before doing the official investiture of President Blosser, Virginia Community College System Chancellor Glenn DuBois observed that 23 community colleges were built around the state between 1966 and 1973.
"Our mission is really timeless and urgent," Chancellor DuBois said.
Finding the right leader for Lord Fairfax included evaluating a pool of more than 100 candidates. In the case of President Blosser, the process worked, DuBois said, adding she was the right fit. She's a lifelong educator, and a common theme emerged when her colleagues were consulted.
"[Dr. Blosser is a] git-r-done kind of leader, ego-free, drama-free and mission focused," DuBois said.
While traditionally the gavel and presidential medallion are two symbols of leadership given during an investiture, they're from the past, DuBois said – he would also present to her an unlined blank journal. He said it was a reminder that the success story of Dr. Blosser's time as president remains largely unwritten.
"I'm sure you're going to make that story a great one," he said.
Since Laurel Ridge opened its doors in 1970, the institution has provided hope and opportunity for well over 400,000 academic and workforce students, President Blosser said. At Lord Fairfax's dedication ceremony, Virginia Gov. Mills Godwin Jr. said its mission was to educate men and women who thought they'd never have the chance at a college education.
"To many of them, it must seem like a miracle, Gov. Godwin said," President Blosser noted.
She added, "But, who would have imagined that on the eve of our 50th anniversary, it would still take a miracle for so many of our students?"
Forty-nine years ago, the average Laurel Ridge student was a young man just out of high school attending full-time and working about 20 hours a week.
Today's average student is a 24-year-old woman attending college part-time, taking at least one class online and representing an under-represented population – she is either from an economically disadvantaged community, low-income, a minority or a first-generation college student.
Despite all of the economic growth in the region, too many of our neighbors are being left behind – living paycheck to paycheck, despite in some cases having more than one job, President Blosser said.
She shared the story of a straight-A student in Laurel Ridge's competitive nursing program. Four years ago, this young lady was five months pregnant, living out of her car and working two jobs.
"Whenever I hear these heartbreaking yet inspiring stories, I think, at least she's here," Blosser said. "With financial aid, foundation scholarships and our student support programs we can help her. But what happens to the bright young people and adults who never make it through our doors?"
She is confident that the faculty and staff at Laurel Ridge will be the ones to make the difference for those who need the college the most.
"No matter how much change occurs from now until we look back in 2025, we will be able to say that all of us together created and carried out a bold strategic vision that served our students, helped elevate the economic mobility of families in our region, met the workforce needs of area businesses and made a positive difference in the lives of our neighbors and communities," Blosser said.
*************************
Founded in 1970, Laurel Ridge Community College is a multi-campus public institution of higher education. With three locations — Middletown, Warrenton, and Luray-Page County — the College serves eight localities in the Shenandoah Valley and northern Piedmont regions. The localities are the counties of Clarke, Fauquier, Frederick, Page, Rappahannock, Shenandoah and Warren and the city of Winchester. Laurel Ridge offers more than 75 associate degree and certificate programs in a wide variety of disciplines, in addition to providing access to bachelor's, master's and doctoral degree programs offered on site by a four-year institution. Laurel Ridge also serves the business community by offering workforce preparation programs for employees and employers. Laurel Ridge serves more than 9,000 unduplicated credit students and more than 11,000 individuals in professional development and business and industry courses annually.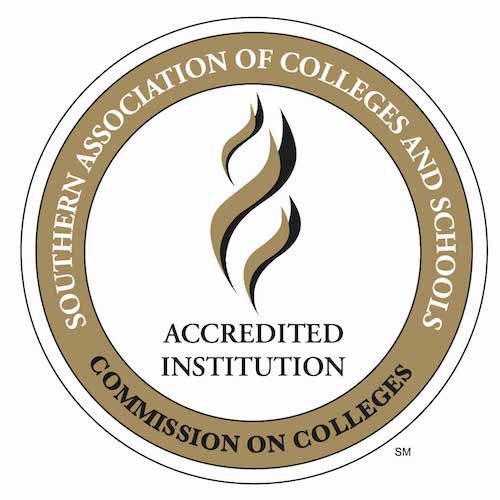 Laurel Ridge Community College is accredited by the Southern Association of Colleges and Schools Commission on Colleges (SACSCOC) to award associate degrees. Laurel Ridge Community College also may offer credentials such as certificates and diplomas at approved degree levels. Questions about the accreditation of Laurel Ridge Community College may be directed in writing to the Southern Association of Colleges and Schools Commission on Colleges at 1866 Southern Lane, Decatur, GA 30033-4097, by calling (404) 679-4500, or by using information available on SACSCOC's website (www.sacscoc.org).
Laurel Ridge Community College is an equal opportunity institution providing educational and employment opportunities, programs, services, and activities. Laurel Ridge shall promote and maintain equal employment and educational opportunities without regard to race, color, religion, disability, sex, sexual orientation, gender identity, ethnicity, marital status, pregnancy, childbirth or related medical conditions including lactation, age (except when age is a bona fide occupational qualification), status as a veteran, national origin, or other non-merit factors. Laurel Ridge also prohibits sexual misconduct including sexual violence or harassment. Inquiries may be directed to the Associate Vice President, Human Resources, [email protected], 173 Skirmisher Lane, Middletown, VA 22645, 540-868-7226.
Laurel Ridge Community College was known as Lord Fairfax Community College until June 2022. For consistency purposes, the college will be referenced as Laurel Ridge going forward.
###