For Immediate Release:
June 15, 2018
Primary Media Contact:
Sally Voth
Public Relations Specialist
[email protected]
Phone: 540-868-7134
It's been a few weeks since Associate Professor of Information Technology Darrell Andrews attended a two-day workshop at the NASA Goddard Space Flight Center's Wallops Flight Facility, but his head is still in the clouds.
Andrews was participating in STEM Takes Flight at Virginia's Community Colleges offered by the Virginia Space Grant Consortium in partnership with the Virginia Community College System (VCCS), NASA Langley Research Center and the Wallops facility.
The workshop is geared to STEM faculty members and is designed to help them pass on to their students the importance of teamwork, technical skills and problem solving.
"Briefings and tours will highlight the suborbital and orbital missions and launches conducted at NASA Wallops and around the world," the program's website states. "The importance of the collaborative work of engineers, scientists, technicians, [and] safety and range control personnel will be demonstrated. The participants will also experience a hands-on case study on teamwork, trouble shooting and real-time decision making."
Last year, Computer Science Professor Melissa Stange also took part in the workshop, something Andrews took note of and decided he'd like to have a chance to do.
"When there was an announcement about this year's workshop, I put in an application and was fortunate enough to be selected," he said. "I was interested in seeing what NASA was doing, what kinds of things I might be able to incorporate in some of my classes. I also wanted to find out about possible NASA internships for my students."
Andrews has worked full-time at the Middletown Campus for two years, but had been an adjunct starting in 2008. Before that, he taught computer classes at Bishop O'Connell High School in Arlington. In addition to his work at Laurel Ridge, Andrews is an adjunct professor at Northern Virginia Community College's Manassas Campus and Marymount University.
On his first morning at Wallops, he woke up just before a rocket launch and was able to hear and feel the lift-off.
Andrews enjoyed touring the facility, seeing research balloons and taking part in a group exercise to plan a launch. 
"I played the part of the flight director, the person responsible for saying whether the launch was a go or a no-go," he said.
Andrews said he would recommend the workshop to other professors.
"We stayed busy," he said. "It was very, very interesting. I wish I could go back for more."
*************************
Founded in 1970, Laurel Ridge Community College is a multi-campus public institution of higher education. With three locations — Middletown, Warrenton, and Luray-Page County — the College serves eight localities in the Shenandoah Valley and northern Piedmont regions. The localities are the counties of Clarke, Fauquier, Frederick, Page, Rappahannock, Shenandoah and Warren and the city of Winchester. Laurel Ridge offers more than 75 associate degree and certificate programs in a wide variety of disciplines, in addition to providing access to bachelor's, master's and doctoral degree programs offered on site by a four-year institution. Laurel Ridge also serves the business community by offering workforce preparation programs for employees and employers. Laurel Ridge serves more than 9,000 unduplicated credit students and more than 11,000 individuals in professional development and business and industry courses annually.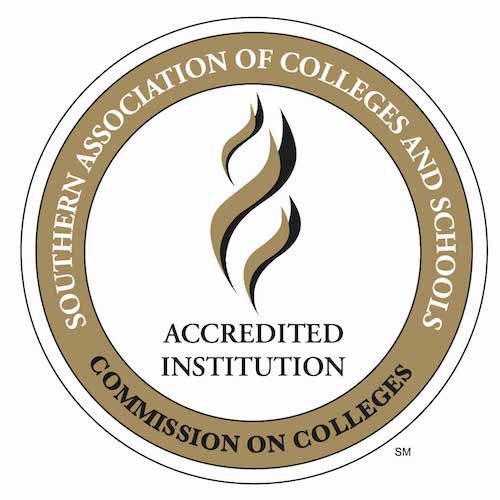 Laurel Ridge Community College is accredited by the Southern Association of Colleges and Schools Commission on Colleges (SACSCOC) to award associate degrees. Laurel Ridge Community College also may offer credentials such as certificates and diplomas at approved degree levels. Questions about the accreditation of Laurel Ridge Community College may be directed in writing to the Southern Association of Colleges and Schools Commission on Colleges at 1866 Southern Lane, Decatur, GA 30033-4097, by calling (404) 679-4500, or by using information available on SACSCOC's website (www.sacscoc.org).
Laurel Ridge Community College is an equal opportunity institution providing educational and employment opportunities, programs, services, and activities. Laurel Ridge shall promote and maintain equal employment and educational opportunities without regard to race, color, religion, disability, sex, sexual orientation, gender identity, ethnicity, marital status, pregnancy, childbirth or related medical conditions including lactation, age (except when age is a bona fide occupational qualification), status as a veteran, national origin, or other non-merit factors. Laurel Ridge also prohibits sexual misconduct including sexual violence or harassment. Inquiries may be directed to the Associate Vice President, Human Resources, [email protected], 173 Skirmisher Lane, Middletown, VA 22645, 540-868-7226.
Laurel Ridge Community College was known as Lord Fairfax Community College until June 2022. For consistency purposes, the college will be referenced as Laurel Ridge going forward.
###