For Immediate Release:
September 7, 2017
Primary Media Contact:
Sally Voth
Public Relations Specialist
[email protected]
Phone: 540-868-7134
Laurel Ridge Chief Information Officer and IT Strategist Richie Crim was today named one of the 2017 Top 30 Technologists, Transformers and Trailblazers in the nation by the Center for Digital Education (CDE).
The CDE chose the winners based on their efforts to improve education through effective implementation of technology-rich solutions; their impact on student outcomes; and their overall initiative, creativity and leadership skills.
"Our winners have shown an immense amount of passion and courage as they take on education in an era that encompasses rapid changes," CDE Executive Director Dr. Kecia Ray said. "They have demonstrated a unique ability to use technology as a catalyst to transform education at all levels and to have a positive impact on student success. I am thrilled to recognize this outstanding group for their work, and wish them the best as they continue to push the field forward with education technology."
Laurel Ridge President Dr. Cheryl Thompson-Stacy said Crim makes the most of the college's technology budget. 
"We are so proud of Richie being named one of the 30 best in his field nationwide," she said. "But, we're not surprised. For as long as he's been here – 10 years – Richie has been looking for all the ways he can bring the most helpful and innovative technology to the students, faculty and staff at Lord Fairfax, all at an affordable price."
Crim, who is one of four community college employees to make the list, told the CDE it is important for students to be able to download software used in class for free. To help make this happen, he has built a database of free and open source tools and software products.
Crim's hoping to have 101 items in the database and is well on his way, with 80 to date, including capture and edit tools for audio and video, social media management software and productivity tools.
"Before this, there was no one place to find all these resources," he said. "Now I get calls monthly from people who have heard my presentation and want to learn more."
Crim was instrumental in Laurel Ridge being named No. 1 when it comes to using technology to enhance learning and student engagement earlier this year. The CDE put Laurel Ridge at the top of the 2016-2017 Digital Community Colleges Survey for schools with an enrollment of 5,000-10,000.
Laurel Ridge's implementation of a video technology service that allows lecture capture and recording, digital whiteboarding and internet connections that can be made globally for any student anywhere was cited by the center when announcing the earlier honor. Laurel Ridge can remotely interact with students through a remote-controlled teleconferencing robot.
Zoom, the compressed video software the college uses for video conferencing, costs just 1/10 of what the former software cost, and spread out across dozens of rooms on the college's campuses, the savings is significant, Crim noted.  
The Center for Digital Education is a national research and advisory institute specializing in K-12 and higher education technology trends, policy and funding. CDE provides education and industry leaders with decision support and actionable insights to help effectively incorporate new technologies in the 21st century. Learn more at: www.centerdigitaled.com
CDE is a division of e.Republic, the nation's only media and research company focused exclusively on state and local government and education.
*************************
Founded in 1970, Laurel Ridge Community College is a multi-campus public institution of higher education. With three locations — Middletown, Warrenton, and Luray-Page County — the College serves eight localities in the Shenandoah Valley and northern Piedmont regions. The localities are the counties of Clarke, Fauquier, Frederick, Page, Rappahannock, Shenandoah and Warren and the city of Winchester. Laurel Ridge offers more than 75 associate degree and certificate programs in a wide variety of disciplines, in addition to providing access to bachelor's, master's and doctoral degree programs offered on site by a four-year institution. Laurel Ridge also serves the business community by offering workforce preparation programs for employees and employers. Laurel Ridge serves more than 9,000 unduplicated credit students and more than 11,000 individuals in professional development and business and industry courses annually.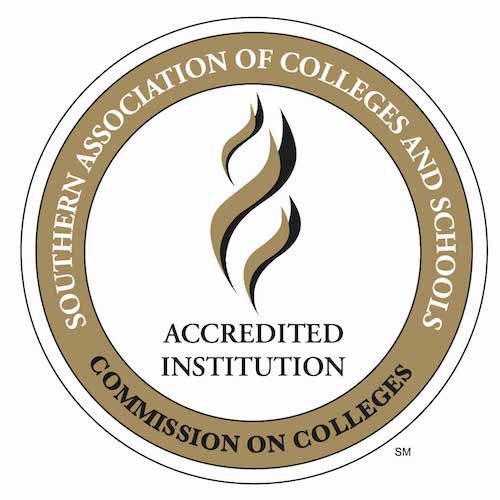 Laurel Ridge Community College is accredited by the Southern Association of Colleges and Schools Commission on Colleges (SACSCOC) to award associate degrees. Laurel Ridge Community College also may offer credentials such as certificates and diplomas at approved degree levels. Questions about the accreditation of Laurel Ridge Community College may be directed in writing to the Southern Association of Colleges and Schools Commission on Colleges at 1866 Southern Lane, Decatur, GA 30033-4097, by calling (404) 679-4500, or by using information available on SACSCOC's website (www.sacscoc.org).
Laurel Ridge Community College is an equal opportunity institution providing educational and employment opportunities, programs, services, and activities. Laurel Ridge shall promote and maintain equal employment and educational opportunities without regard to race, color, religion, disability, sex, sexual orientation, gender identity, ethnicity, marital status, pregnancy, childbirth or related medical conditions including lactation, age (except when age is a bona fide occupational qualification), status as a veteran, national origin, or other non-merit factors. Laurel Ridge also prohibits sexual misconduct including sexual violence or harassment. Inquiries may be directed to the Associate Vice President, Human Resources, [email protected], 173 Skirmisher Lane, Middletown, VA 22645, 540-868-7226.
Laurel Ridge Community College was known as Lord Fairfax Community College until June 2022. For consistency purposes, the college will be referenced as Laurel Ridge going forward.
###