For Immediate Release:
August 29, 2017
Primary Media Contact:
Sally Voth
Public Relations Specialist
[email protected]
Phone: 540-868-7134
As part of its continued commitment to serving veterans, Laurel Ridge has become a Virginia Values Veterans (V3) partner. It is one of five community colleges in the commonwealth to obtain V3 certification. There are 24 other V3-certified colleges and universities statewide.
Virginia has the nation's 7th largest veteran population, and is 4th in veterans of working age. As a V3 partner, Laurel Ridge has received education and training in the best practices of recruiting, hiring and retaining veterans. The college also has access to connectivity resources.
Lord Fairfax recognizes veterans come with unique skills and leadership abilities learned during their military service.
"They bring with them the essential tools to immediately contribute to helping their employer reach strategic goals," Virginia Department of Veterans Services (VDVS) Commissioner John Newby says. "These skills include leadership and management, attention to detail, reliability, teamwork, and more.   Employers find that hiring veterans helps maximize their resources as they are hiring dedicated employees who want to grow and contribute to a corporate culture they can be proud of."
As a V3 partner, Lord Fairfax will give hiring preference to veterans, according to Kristin Iden, an administrative and office specialist in Laurel Ridge's human resource management office. She said her office went through various online training courses, including dispelling the myths of post-traumatic stress disorder and traumatic brain injury, the value of hiring members of the Virginia National Guard and building on-the-job training and apprenticeship programs.
Additionally, Laurel Ridge was required to develop a veteran hiring plan.
"We look forward to focusing our hiring and retention efforts specifically on veterans," Iden says. "We know veterans play key roles in building a competent and successful workforce, and that many will go on to be business leaders. Three of our most recent hires are veterans."
V3 membership ties in with Laurel Ridge's core values, which include diversity. Additionally, the college is a Military Friendly School® with a dedicated veterans center on the Middletown Campus.
Gov. Terry McAuliffe challenged the Virginia Values Veterans program to get 25,000 veterans into jobs by January 2018. He recently announced that more than 26,000 had been hired through the program.
"That represents a more than four-fold increase in the number of veterans hired since 2014, a real testament to the outstanding work of the V3 team and nearly 600 V3 partner companies and state and local governments," the governor says in a statement. "Veterans enter the workforce with unique skills and training that make them enormous assets to companies that hire them. Using smart public-private partnerships to connect talented veterans with companies that need them benefits these veterans, these business and our economy overall."
*************************
Founded in 1970, Laurel Ridge Community College is a multi-campus public institution of higher education. With three locations — Middletown, Warrenton, and Luray-Page County — the College serves eight localities in the Shenandoah Valley and northern Piedmont regions. The localities are the counties of Clarke, Fauquier, Frederick, Page, Rappahannock, Shenandoah and Warren and the city of Winchester. Laurel Ridge offers more than 75 associate degree and certificate programs in a wide variety of disciplines, in addition to providing access to bachelor's, master's and doctoral degree programs offered on site by a four-year institution. Laurel Ridge also serves the business community by offering workforce preparation programs for employees and employers. Laurel Ridge serves more than 9,000 unduplicated credit students and more than 11,000 individuals in professional development and business and industry courses annually.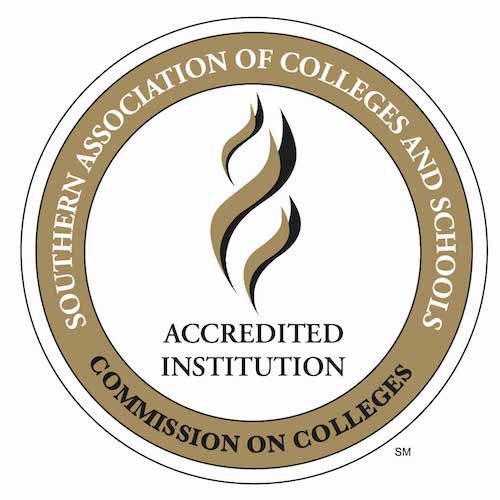 Laurel Ridge Community College is accredited by the Southern Association of Colleges and Schools Commission on Colleges (SACSCOC) to award associate degrees. Laurel Ridge Community College also may offer credentials such as certificates and diplomas at approved degree levels. Questions about the accreditation of Laurel Ridge Community College may be directed in writing to the Southern Association of Colleges and Schools Commission on Colleges at 1866 Southern Lane, Decatur, GA 30033-4097, by calling (404) 679-4500, or by using information available on SACSCOC's website (www.sacscoc.org).
Laurel Ridge Community College is an equal opportunity institution providing educational and employment opportunities, programs, services, and activities. Laurel Ridge shall promote and maintain equal employment and educational opportunities without regard to race, color, religion, disability, sex, sexual orientation, gender identity, ethnicity, marital status, pregnancy, childbirth or related medical conditions including lactation, age (except when age is a bona fide occupational qualification), status as a veteran, national origin, or other non-merit factors. Laurel Ridge also prohibits sexual misconduct including sexual violence or harassment. Inquiries may be directed to the Associate Vice President, Human Resources, [email protected], 173 Skirmisher Lane, Middletown, VA 22645, 540-868-7226.
Laurel Ridge Community College was known as Lord Fairfax Community College until June 2022. For consistency purposes, the college will be referenced as Laurel Ridge going forward.
###