For Immediate Release:
November 30, 2016
Primary Media Contact:
Sally Voth
Public Relations Specialist
[email protected]
Phone: 540-868-7134
Like most college students, Laurel Ridge student Darcy Stoffel is used to hitting the books. Unlike her peers, she's on the cover of one that's sure to be a hit. Her face graces the front of best-selling author R.L. Stine's latest book in the Fear Street series, "The Dead Boyfriend." Aimed at teens, it's the story of a girl in an obsessive new relationship with a boy. 
The cover photo was shot by photographer Stephen Carroll, who submits some of his work to websites where authors can choose cover art.
"R.L. Stine's team happened to come across mine," Stephens City resident Stoffel says. "Out of the hundreds of thousands of photos, they came across that one."
In addition to modeling, Stoffel, who is passionate about both art and science, does some acting. That's all while working full-time at Hagerstown Ford, attending Lord Fairfax, where she is finishing up her associate of applied science degree, full-time, and being a mom.
"I'm either in class or  at work," Stoffel says.
She is graduating this spring and hopes to go into a radiology program.
"I love school, so I changed my major a few times – I wanted to do so many things," Stoffel explains.
A job at a hospital convinced her radiology was calling her.
"I love people, I love working with them, so I have to have a job where I'm working with people," Stoffel says.
She chose Laurel Ridge because it's familiar to her, and it's affordable.
"The teachers are great," Stoffel says. "They're willing to work with you one-on-one. They all want you to succeed."
She's even got a special cheerleader, her 8-year-old daughter.
"She's always like, 'Mommy, I'm so proud of you, we're going to get a house one day,'" Stoffel says. "Yes, we are."
*************************
Founded in 1970, Laurel Ridge Community College is a multi-campus public institution of higher education. With three locations — Middletown, Warrenton, and Luray-Page County — the College serves eight localities in the Shenandoah Valley and northern Piedmont regions. The localities are the counties of Clarke, Fauquier, Frederick, Page, Rappahannock, Shenandoah and Warren and the city of Winchester. Laurel Ridge offers more than 75 associate degree and certificate programs in a wide variety of disciplines, in addition to providing access to bachelor's, master's and doctoral degree programs offered on site by a four-year institution. Laurel Ridge also serves the business community by offering workforce preparation programs for employees and employers. Laurel Ridge serves more than 9,000 unduplicated credit students and more than 11,000 individuals in professional development and business and industry courses annually.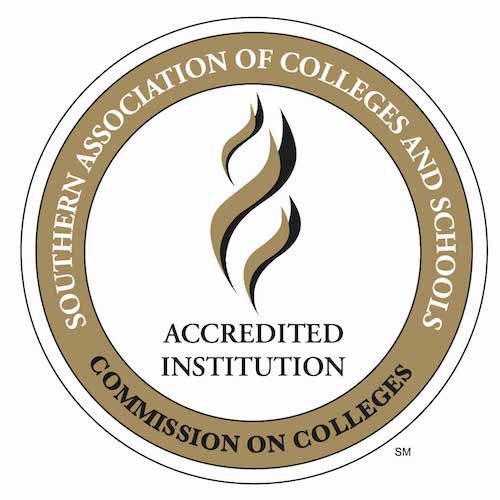 Laurel Ridge Community College is accredited by the Southern Association of Colleges and Schools Commission on Colleges (SACSCOC) to award associate degrees. Laurel Ridge Community College also may offer credentials such as certificates and diplomas at approved degree levels. Questions about the accreditation of Laurel Ridge Community College may be directed in writing to the Southern Association of Colleges and Schools Commission on Colleges at 1866 Southern Lane, Decatur, GA 30033-4097, by calling (404) 679-4500, or by using information available on SACSCOC's website (www.sacscoc.org).
Laurel Ridge Community College is an equal opportunity institution providing educational and employment opportunities, programs, services, and activities. Laurel Ridge shall promote and maintain equal employment and educational opportunities without regard to race, color, religion, disability, sex, sexual orientation, gender identity, ethnicity, marital status, pregnancy, childbirth or related medical conditions including lactation, age (except when age is a bona fide occupational qualification), status as a veteran, national origin, or other non-merit factors. Laurel Ridge also prohibits sexual misconduct including sexual violence or harassment. Inquiries may be directed to the Associate Vice President, Human Resources, [email protected], 173 Skirmisher Lane, Middletown, VA 22645, 540-868-7226.
Laurel Ridge Community College was known as Lord Fairfax Community College until June 2022. For consistency purposes, the college will be referenced as Laurel Ridge going forward.
###