For Immediate Release:
April 13, 2016
Primary Media Contact:
Sally Voth
Public Relations Specialist
[email protected]
Phone: 540-868-7134
 Middletown, VA.  Laurel Ridge Community College, in a joint venture with Virginia Western Community College, offers a five semester Associate Degree of Applied Science in Dental Hygiene.   About 18 students are selected every two years for the program.  Dawn Southerly, Coordinator of Dental Hygiene for the college says, "Students that are selected for the cohort have a compassion for helping others as well as a good G.P.A."  The program is both competitive and rigorous, with a typical day consisting of six to eight hours of combined clinical, laboratory and classroom instruction.  Homework constitutes about two hours per night.
By the second semester of the program, students begin assessing oral health and cleaning teeth for friends, relatives and community members.  Appointments may last up to three hours during the learning phase.  On average the clinic at Laurel Ridge donates approximately $222,111.00 annually in pro-bono dental services to nearly 373 residents.  The students participate in health fairs, a "mission of mercy event," and Head Start dental outreach initiatives.  They also undertake two clinical site rotations at Shenandoah Free Clinic and UVA medical center.
Ninety-four percent of those enrolled in the 2012-2014 class graduated with a 100% employment rate after receiving their license.  The average salary range in this community is about $30-$35/hour depending on the location of the practice and benefit package.  According to RDH eVillage, the average hourly rate for a dental hygienist in the United States is $42.01.
The Commission on Dental Accreditation (CODA) will perform a site visit at the campus in October 2016.  "This review happens every seven years," says Southerly.  CODA is one of 11 councils of the American Dental Association, which accredits dental schools and dental education programs as well as schedules and oversees site visits.  
Southerly, currently working on her Masters of Dental Hygiene at ODU, has taught in the community college setting since 1999.  Before joining Laurel Ridge, she was the Acting Assistant Dean of Dental Hygiene at Northern Virginia Community College (NVCC).  Six of her students are now instructors at NVCC.
Last year, Dr. Ben Hanson of Laurel Ridge's Curriculum Advisory Committee, donated $5,000 cash and a dental camera used for taking oral pictures to the program.  The money is being used for a laser machine, which helps in the treatment of gum disease.  
Dr. Willard Lutz and Dr. Dandridge Allen are dentists at Laurel Ridge's clinic who oversee the administration of anesthesia, read x-rays, and make referrals.  The student hygienists can provide the following:
Dental hygiene assessments 
Periodontal assessments
X-rays
Cleanings
Fluoride treatments
Sealants
Instructions for oral hygiene
Nutritional counseling
Instructions for tobacco cessation 
Administer anesthesia
Southerly boosts, "We do this free of charge, not all teaching programs do."  For more information regarding the Dental Hygiene program at Laurel Ridge or to make an appointment at the clinic, telephone 540-868-7062.
Marissa Hicks, Dental Hygiene Student
Marissa Hicks, 24, will soon receive her Associate of Applied Science Degree in Dental Hygiene.  Although Virginia Western Community College (VWCC) will confer the degree in May, she has completed most of her academic training at Laurel Ridge Community College.  Laurel Ridge provides all clinical rotations at the Middletown campus while most lectures are distanced from VWCC.  Laurel Ridge has a state of the art dental hygiene clinic with 10 workstations, two radiograph (x-ray) rooms, and a reception area for patients in Alson Smith Hall. This joint venture has produced hundreds of well-trained dental hygienists in our community. 
Marissa is the fourth member of her family to attend Laurel Ridge.  Her mother, a registered nurse; her brother, a businessman at Boeing; and her sister, a surgical tech at Winchester Eye Surgery Center were all students at Laurel Ridge.  Hicks said, "Both my mother and I had Professor Ramon Selove for Anatomy and Physiology."  Her youngest brother, who is 17 years old, is considering the Associate Degree with an Engineering Specialization at the college.  
Before deciding on the dental hygiene field, Hicks studied cosmetology and received an Associate of Applied Science at Laurel Ridge.  "It took me a little while to find the right fit.  As a dental hygienist, I can make a good living and work a part-time or full-time schedule if I want." 
Right now, Hicks and 16 of her fellow classmates are readying for written and clinical boards, which will be taken in April.  Those who pass the boards will receive notification by July 1 and at that time, become Registered Dental Hygienists.
During the five-semester program at Laurel Ridge, each student is responsible for finding patients to treat.  Hicks solicited many of her family members and co-workers at Ruby Tuesdays as practice patients. "I remember the first time I polished a patient's teeth, it took me an hour. Now I can do it in 15 minutes," she said.
The curriculum is pretty rigorous and there is a fair amount of lecture as well as clinical work.  Hicks said, "Most of us (classmates) don't have a social life. You have to be organized, committed to completing the work, and have a passion to succeed."  She carried her planner, notes, and flash cards everywhere she went. 
The 2016 graduating class is all female, ranging in age from 19-43.  The cohort has been together for almost two years.  "Sometimes it hard to believe how far we've come.  I think we're all ready for the real world, but a little scared that we won't have Professors Southerly and Gill close by to answer our questions," said Hicks with a smile.
Hicks is a resident of Stephens City, VA. She has a wedding planned for October 2016. 
Local Periodontist Supports Dental Hygiene Program at Laurel Ridge
Dr. Ben Hanson, D.D.S., has donated an intra-oral dental camera as well as $5,000 to purchase CO2 Laser for Laurel Ridge Community College's (Laurel Ridge) Dental Hygiene Program. 
"Laurel Ridge has done a great job in producing quality dental hygienists for the local area. I remember when there was a shortage of experienced personnel in this field," he stated.
Dr. Hanson has been in private practice since 1998.  In 2000, he and his wife Jan moved to Winchester, VA where they operate their periodontics and implant dentistry office.  Mrs. Hanson is the practice's office manager and attended Laurel Ridge Community College.  She has worked in the dental field since 1981.  
Teaching is important to Dr. Hanson, as he was the Assistant Director of the Army Periodontal Training program from 1990-1995.  He served in the U.S. Army for 20 years and worked as a hospital dentist and periodontist in many locations, foreign and domestic.
He is a member of the Laurel Ridge Curriculum Advisory Board, American Dental Association, and American Academy of Periodontology.  As part of the Valley Dental Study Club, he leads study groups and networks with local peers.
Dr. Hanson volunteers at the Free Medical Clinic, where he provides basic dental services for children enrolled in Medicaid, FAMIS, and FAMIS plus, as well as uninsured adults in need of dental services in the community.
Dr. Hanson is the only periodontist in the area on the Winchester Medical Center staff. As a staff member of the hospital, he has the ability to offer ambulatory outpatient surgery.
Dr. Hanson has worked with many patients over the years and his philosophy is truly a compassionate one: "Show your patients how much you care before showing them how much you know." 
*************************
Founded in 1970, Laurel Ridge Community College is a multi-campus public institution of higher education. With three locations — Middletown, Warrenton, and Luray-Page County — the College serves eight localities in the Shenandoah Valley and northern Piedmont regions. The localities are the counties of Clarke, Fauquier, Frederick, Page, Rappahannock, Shenandoah and Warren and the city of Winchester. Laurel Ridge offers more than 75 associate degree and certificate programs in a wide variety of disciplines, in addition to providing access to bachelor's, master's and doctoral degree programs offered on site by a four-year institution. Laurel Ridge also serves the business community by offering workforce preparation programs for employees and employers. Laurel Ridge serves more than 9,000 unduplicated credit students and more than 11,000 individuals in professional development and business and industry courses annually.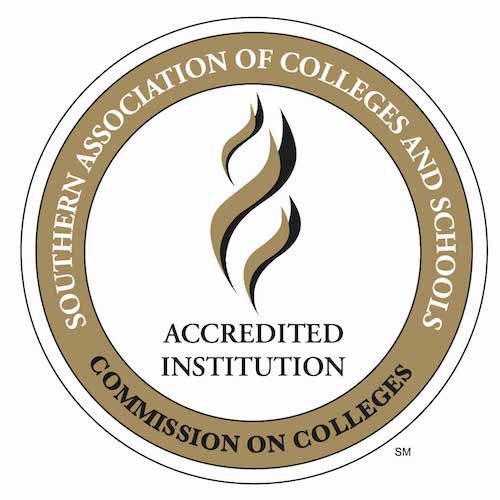 Laurel Ridge Community College is accredited by the Southern Association of Colleges and Schools Commission on Colleges (SACSCOC) to award associate degrees. Laurel Ridge Community College also may offer credentials such as certificates and diplomas at approved degree levels. Questions about the accreditation of Laurel Ridge Community College may be directed in writing to the Southern Association of Colleges and Schools Commission on Colleges at 1866 Southern Lane, Decatur, GA 30033-4097, by calling (404) 679-4500, or by using information available on SACSCOC's website (www.sacscoc.org).
Laurel Ridge Community College is an equal opportunity institution providing educational and employment opportunities, programs, services, and activities. Laurel Ridge shall promote and maintain equal employment and educational opportunities without regard to race, color, religion, disability, sex, sexual orientation, gender identity, ethnicity, marital status, pregnancy, childbirth or related medical conditions including lactation, age (except when age is a bona fide occupational qualification), status as a veteran, national origin, or other non-merit factors. Laurel Ridge also prohibits sexual misconduct including sexual violence or harassment. Inquiries may be directed to the Associate Vice President, Human Resources, [email protected], 173 Skirmisher Lane, Middletown, VA 22645, 540-868-7226.
Laurel Ridge Community College was known as Lord Fairfax Community College until June 2022. For consistency purposes, the college will be referenced as Laurel Ridge going forward.
###