For Immediate Release:
March 31, 2016
Primary Media Contact:
Sally Voth
Public Relations Specialist
[email protected]
Phone: 540-868-7134
Emily Marlow Beck is the President of Front-Royal based Marlow Automotive Group, which includes dealerships in Front Royal, Winchester, and Luray, Virginia.
Beck has been a member of the Laurel Ridge Foundation board of directors since 2013. She also serves on the board of directors for First Bank and the Virginia Automobile Dealers Association and is active in the Front Royal Rotary Club.
She is a graduate of Warren County High School, the University of Virginia, and the American University Washington College of Law. Before returning to the Valley, Beck spent several years practicing law in the Washington, D.C. area. During that time, she was a partner at Hudson Cook, LLP, a nationally recognized law firm that specializes in consumer financial services law.
Beck has a personal connection to Laurel Ridge Community College, as her mother, Joyce Marlow, attended Laurel Ridge. "Laurel Ridge is one of the best resources we have in our community and has given so many people a chance to go to college or learn a skilled trade," says Beck. "I'm honored to serve on the Foundation board."
"We benefit significantly from Emily's legal and business expertise," says Liv Heggoy, Executive Director of the Laurel Ridge Foundation. "She is also very enthusiastic about making our community a great place to live, work, and learn." 
Nancie Williams is a partner with WilliamsHeacock, LLC in Front Royal. She is a trial attorney, and her litigation practice includes family law, personal injury, and criminal defense. A sought-after legal lecturer on Virginia foster care and juvenile law, Williams provides a unique perspective and a personal knowledge of growing up as a foster child.
Williams is a graduate of Rappahannock County High School, the University of Virginia, and Howard University School of Law. She is a former Warren County prosecutor.
Chuck McWilliams is a senior associate with Walsh, Colucci, Lubeley & Walsh, PC and heads the firm's Tax, Estate Planning and Estate Administration Practice. He was listed in Northern Virginia magazine's Top Lawyers 2015. McWilliams is also a Certified Public Accountant and worked in public accounting before attending law school.
McWilliams grew up in Woodstock, Virginia, and resides in the City of Winchester. He has a Taxation LL.M. from Georgetown University; a J.D. from George Mason University School of Law; a B.S. in Accounting from George Mason; and a B.S. in Political Science from Hampden-Sydney College. In addition to these four academic degrees, McWilliams also took several courses through Laurel Ridge Community College.
The Laurel Ridge Foundation is a 501(c)(3) nonprofit organization, which raises funds to help the college fulfill its mission to provide accessible, quality academic and workforce training opportunities to all students, regardless of financial need. The Laurel Ridge Foundation has a $6.5 million endowment and will award $200,000 in scholarships for the 2016-2017 academic year.
The Foundation's total assets are valued at $20 million and include the Student Union Building at the Middletown Campus. The $9 million building opened in 2014 and was built on property donated to the Laurel Ridge Foundation in 1995. Other recent successes for the Laurel Ridge Foundation include the recent purchase of a Subway franchise and a $1 million gift from the PATH Foundation in Warrenton to support the campaign for a new science building at the college's Fauquier Campus.
*************************
Founded in 1970, Laurel Ridge Community College is a multi-campus public institution of higher education. With three locations — Middletown, Warrenton, and Luray-Page County — the College serves eight localities in the Shenandoah Valley and northern Piedmont regions. The localities are the counties of Clarke, Fauquier, Frederick, Page, Rappahannock, Shenandoah and Warren and the city of Winchester. Laurel Ridge offers more than 75 associate degree and certificate programs in a wide variety of disciplines, in addition to providing access to bachelor's, master's and doctoral degree programs offered on site by a four-year institution. Laurel Ridge also serves the business community by offering workforce preparation programs for employees and employers. Laurel Ridge serves more than 9,000 unduplicated credit students and more than 11,000 individuals in professional development and business and industry courses annually.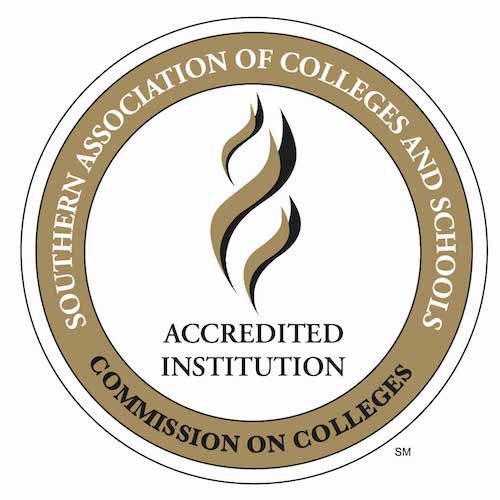 Laurel Ridge Community College is accredited by the Southern Association of Colleges and Schools Commission on Colleges (SACSCOC) to award associate degrees. Laurel Ridge Community College also may offer credentials such as certificates and diplomas at approved degree levels. Questions about the accreditation of Laurel Ridge Community College may be directed in writing to the Southern Association of Colleges and Schools Commission on Colleges at 1866 Southern Lane, Decatur, GA 30033-4097, by calling (404) 679-4500, or by using information available on SACSCOC's website (www.sacscoc.org).
Laurel Ridge Community College is an equal opportunity institution providing educational and employment opportunities, programs, services, and activities. Laurel Ridge shall promote and maintain equal employment and educational opportunities without regard to race, color, religion, disability, sex, sexual orientation, gender identity, ethnicity, marital status, pregnancy, childbirth or related medical conditions including lactation, age (except when age is a bona fide occupational qualification), status as a veteran, national origin, or other non-merit factors. Laurel Ridge also prohibits sexual misconduct including sexual violence or harassment. Inquiries may be directed to the Associate Vice President, Human Resources, [email protected], 173 Skirmisher Lane, Middletown, VA 22645, 540-868-7226.
Laurel Ridge Community College was known as Lord Fairfax Community College until June 2022. For consistency purposes, the college will be referenced as Laurel Ridge going forward.
###