For Immediate Release:
March 16, 2016
Primary Media Contact:
Sally Voth
Public Relations Specialist
[email protected]
Phone: 540-868-7134
As Laurel Ridge Community College gears up for spring, we would like to share some of our upcoming events.  There is sure to be something of interest for you.  As always, we thank you for your continued support of the college and the programs we offer.
Upcoming Events:
Art Educator's Exhibit
Months of March – April
Sekel Art Atrium, Middletown Campus
The Blue Ridge Region Art Education Association in an effort to provide exhibition and recertification opportunities for its art educators.  The association's exhibit features the artwork of art educators.  A variety of styles will be showcased, including contemporary and traditional ceramics, photographs, oil, acrylic, and watercolor paintings.
Mid-Atlantic 7's National Qualifying Rugby Tournament
March 19 / 9:00 a.m. – 5:00 p.m.
Field behind the Student Union Building at the Middletown Campus  
Laurel Ridge is hosting this collegiate tournament.  Eight colleges and universities will be competing, and the winner advances to the National Championship Tournament in Philadelphia, PA in June.  Rugby 7's matches are about 15 minutes long; with a total of 8 teams there will be a total of 18 matches played during the day.  The event is free of charge.  
Out of the Darkness Suicide Prevention Walk
March 19 / 9:00 a.m.- 12:00 p.m. 
Shenandoah University 
Donate or join "Laurel Ridge Lions4Life" team as we walk to raise money to prevent suicide. 
For more information, visit the Laurel Ridge Lions4Life team page at: http://afsp.donordrive.com/index.cfm?fueaction=donorDrive.team&teamID=105542
Family Movie Night 
March 22 / 6:30 p.m. – 8:30 p.m. 
Corron Center, Middletown Campus
Bring family and friends for a FREE movie night, featuring "The Good Dinosaur."  Free popcorn will be provided, but guests are welcome to bring a picnic dinner.  Bring blankets and pillows for a "movie on the lawn" experience. There will also be tables and chairs available. 
Visiting Poet: Mariahadessa Ekere Tallie
March 29 / 9:30 a.m. to 1:00 p.m. 
Join Student Life as we host an amazing and celebrated poet.  This is Mariahadessa Ekere Tallie's third time visiting Laurel Ridge at the Fauquier Campus.  She has prepared a full-day of events and activity to include a writing seminar, poetry reading, and lunch with students.  For more information, contact Chris Lambert at [email protected] or call (540) 351-1567.
Global Awareness Day
March 30 / 10:00 a.m. – 4:00 p.m.                              
Corron Center, Middletown Campus
March 31/ 10:00 a.m. to 4:00 p.m.
Loeb Center, Fauquier Campus                    
Join us for a day of celebration, as we explore our world and our diverse student population right here at Laurel Ridge.  For more information, contact Virginia Hartman ([email protected]) at Middletown Campus or Chris Lambert ([email protected]) at Fauquier. 
Islam:  An American Perspective
March 30/ 5:30 p.m.-7:00 p.m.
Corron Center, Middletown Campus
This is event is co-sponsored by the following groups: Laurel Ridge Interfaith Alliance; Laurel Ridge Student Life Division; Shenandoah University Campus Ministry; the Islamic Society of Winchester; and the Valley Interfaith Council. It is intended as an interfaith effort to understand Islam and the contributions Muslim-Americans have made to our society. It will also address some of the common misunderstandings that many non-Muslims have about Islam and Muslim-Americans, in the hope of creating greater understanding and respect. The speaker for the program will be Dr. Miles K. Davis, Dean of the Harry F. Byrd Jr. School of Business at Shenandoah University.  For more information contact Joseph Farruggia at [email protected]. 
3rd Annual Paul Paige Pasta Dinner Fundraiser
April 1 / 6:30 p.m. 
Rose Loeb Center, Fauquier Campus
The event is sponsored by Laurel Ridge Student Ambassadors, and proceeds support the Paul J. Paige, Sr. Memorial Scholarship.  The cost is $15 per person-early bird, $20 per person at the door.  Children age 5 and younger eat free.  For more information or to get the early bird special, contact Chris Lambert at [email protected] or (540) 351-1567.
3rd Annual Focus on Health:  Education, Employment and Wellness Event 
April 6 / 10:00 a.m.-1:30 p.m
Corron Community Development Center and McCoy Theatre, Middletown Campus 
The College will host multiple vendors made up of employers hiring in healthcare fields, schools with continuing education programs, and organizations providing community services. For more information, contact Janet Finley at [email protected].
Civil War History Annual Spring Seminar
Saturday, April 9
Laurel Ridge Center for Civil War History annual spring seminar and tour. "Like Mad Demons":  The Battles of Cross Keys and Port Republic.  $20. For more information, email Professor Noyalas at [email protected] or to register call 540-868-7021. 
Spring Show/ Fairfax Follies
April 16, 2:00 and 7:00 p.m.    April 17, 2:00 and 6:00 p.m.
McCoy Theater, Middletown Campus: www.laurelridge.edu/springshow
Former Laurel Ridge alumnus and employee, Judy Rinker, helps direct the show.  Judy's son, Russell, who is a professional actor and musician, is the musical director.  Laurel Ridge alumna Kay Teachout is the choreographer.  This year's theme is "Rhythm of the Night." Admission price is $2.00.
Pre-show activities begin an hour and a half before each show, and take place in the Corron Center.  Barbeque dinner, hot dogs and free ice cream will be available, as well as cake walks and hand and face-painting for children.
5K Run/Walk "Wits for Wellness"
April 16, 9:00 a.m.
Starts at the Student Union Building, Middletown Campus
The course is multi-surface (pavement, dirt trails) on the Laurel Ridge Campus. Early registration (by March 25) $15, Laurel Ridge students/faculty/ and staff $20, community members $25.  Register here: www.laurelridge.edu/5k 
Informational Session for Homeschooled Students and their Families
April 28, 2016:
5:00 p.m.-7:00 p.m.
Middletown Campus, Thompson Conference Center
AND
5:00 p.m.-7:00 p.m.
Fauquier Campus, Rose Loeb Center
Meet members of the faculty and homeschooled students currently enrolled at Laurel Ridge. Tour the campus, and learn more about what the College has to offer. For more information contact [email protected] or phone 540-868-7185.
30th Annual Wildflower Weekend
May 7-8, located in the Shenandoah National Park
Join Laurel Ridge faculty members, Rob and Ann Simpson, as they lead several hikes in the Shenandoah National Park as part of the Wildflower Weekend events.  
Saturday, 9:30 – 11:00 a.m.  
"Wild about Shenandoah, From Wildflowers to Wildlife" – See how plants and animals depend on each other in amazing ways in the habitats protected by the park.  Half-hour PowerPoint program followed by a walk outside, ½ mile. Meet at Byrd Visitor Center auditorium (mile 51).  
Saturday, 2:00 – 3:00 p.m.  
"Franklin Cliffs Stroll" – See an amazing variety of wildflowers just a few steps from your car.  ½ mile.  Meet at Franklin Cliffs Overlook (mile 49)
Sunday, 10:00 a.m. to 12:30 p.m.
"Birds and Blooms of the Limberlost" – Discover what's coming back or starting fresh in the newly emerging forest that was significantly altered by insect infestation and extreme weather.  Very slow, gentle 1 mile walk.  Meet at Limberlost parking (mile 43)
For more information: http://www.nps.gov/shen/upload/2016-WW-program-schedule-2.pdf
Student Awards Ceremony
May 9, 5:30 pm 
Corron Center, Middletown Campus
Come celebrate the accomplishments of our outstanding students for 2016!  Dinner will be served.  RSVP by contacting Sarah Ryker at [email protected].
2016 Commencement
May 14 at Skyline High School, Front Royal
12:00 p.m., Medallion Ceremony and Professor Emeritus Awards
1:00 p.m., Commencement Ceremony 
Costa Rica/Birding, Photography, and Natural Wonders with Laurel Ridge Community College
July 27-August 6, 2016
With tips, techniques and personal instruction from Laurel Ridge professors Ann and Rob Simpson, you will return from this adventure-packed trip with an amazing portfolio of colorful images and a new sense of wonder about the tropics.  Costa Rica's vibrant flora and fauna offer photographic opportunities you will see nowhere else.  This small, friendly country is home to a great diversity of habitats.  Land cost is $2,335 per person.  
For more information: http://www.holbrooktravel.com/where-we-travel/americas/costa-rica/costa-rica-birding-photography-and-natural-wonders-lord-fairfax
Retiree Luncheon
August 2, 11:30 a.m. – 1:00 p.m.
Corron Center, Middletown Campus
Save the date and invite other Laurel Ridge retirees to join you! We will enjoy a picnic lunch with salads and sandwiches catered by our Subway (of course!).  Dr. Cheryl and others will provide updates on exciting happenings at Laurel Ridge.  Visit with your friends and tour the newly renovated Cornerstone Hall.
Evening with the Stars
September 15, 6:00 p.m. 
Luray Caverns Burner Barn
Plan to attend this star-spangled event to celebrate the 10th anniversary of the Luray-Page County Center.  Enjoy delicious food, great music, and inspiring speakers.  Cost is $50.  Funds raised support the Luray-Page County Center.
Shrimp Feast
September 24, 6:00 p.m. 
Corron Center, Middletown Campus
The Foundation's annual fundraising event is always a sell-out success.  Abundant food, adult libations, and live music. $50 per person.  Proceeds benefit the Foundation's Cornerstone Fund.
Spooktacular Charity Golf Tournament 
The morning of Friday, October 28 
Fauquier Springs Country Club
Proceeds of this Laurel Ridge Foundation event support the Fauquier Campus. 
*************************
Founded in 1970, Laurel Ridge Community College is a multi-campus public institution of higher education. With three locations — Middletown, Warrenton, and Luray-Page County — the College serves eight localities in the Shenandoah Valley and northern Piedmont regions. The localities are the counties of Clarke, Fauquier, Frederick, Page, Rappahannock, Shenandoah and Warren and the city of Winchester. Laurel Ridge offers more than 75 associate degree and certificate programs in a wide variety of disciplines, in addition to providing access to bachelor's, master's and doctoral degree programs offered on site by a four-year institution. Laurel Ridge also serves the business community by offering workforce preparation programs for employees and employers. Laurel Ridge serves more than 9,000 unduplicated credit students and more than 11,000 individuals in professional development and business and industry courses annually.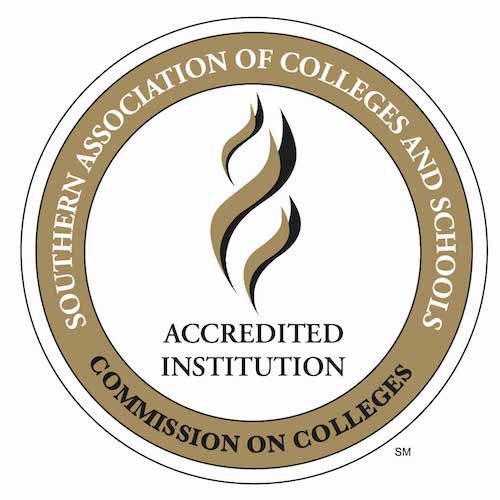 Laurel Ridge Community College is accredited by the Southern Association of Colleges and Schools Commission on Colleges (SACSCOC) to award associate degrees. Laurel Ridge Community College also may offer credentials such as certificates and diplomas at approved degree levels. Questions about the accreditation of Laurel Ridge Community College may be directed in writing to the Southern Association of Colleges and Schools Commission on Colleges at 1866 Southern Lane, Decatur, GA 30033-4097, by calling (404) 679-4500, or by using information available on SACSCOC's website (www.sacscoc.org).
Laurel Ridge Community College is an equal opportunity institution providing educational and employment opportunities, programs, services, and activities. Laurel Ridge shall promote and maintain equal employment and educational opportunities without regard to race, color, religion, disability, sex, sexual orientation, gender identity, ethnicity, marital status, pregnancy, childbirth or related medical conditions including lactation, age (except when age is a bona fide occupational qualification), status as a veteran, national origin, or other non-merit factors. Laurel Ridge also prohibits sexual misconduct including sexual violence or harassment. Inquiries may be directed to the Associate Vice President, Human Resources, [email protected], 173 Skirmisher Lane, Middletown, VA 22645, 540-868-7226.
Laurel Ridge Community College was known as Lord Fairfax Community College until June 2022. For consistency purposes, the college will be referenced as Laurel Ridge going forward.
###