For Immediate Release:
November 2, 2015
Primary Media Contact:
Sally Voth
Public Relations Specialist
[email protected]
Phone: 540-868-7134
RICHMOND – Governor McAuliffe announced today that the United States National Security Agency (NSA) and Department of Homeland Security (DHS) have officially designated Laurel Ridge Community College as a National Center of Academic Excellence in Cyber Defense. This designation recognizes schools that excel in training students to become leaders in cyber defense and establishes Laurel Ridge as one of the nation's academic trailblazers in the area of cybersecurity.
"This prestigious designation for Laurel Ridge is not only good news for the school, it is good news for the Commonwealth," Governor Terry McAuliffe said. "We need young people receiving training in high-tech, high-paying sectors like cybersecurity, and we need them receiving that training right here in Virginia. I'm proud of Laurel Ridge's hard work in earning this designation, and I look forward to the dividends it will pay as we work to build the New Virginia Economy."
Currently, there are only a small number of educational institutions nationwide with this specific designation, and Laurel Ridge is one of two community colleges in the state of Virginia.
"Laurel Ridge's designation as a National Center of Excellence in Cyber Defense speaks volumes about the commitment our community colleges have to innovation and career readiness," Secretary of Education Anne Holton said. "They are on the front lines, preparing our students to take on the challenges of the 21st century and embrace the careers pathways of the future."
Based upon a list of knowledge, skills and abilities provided by NSA/DHS, Laurel Ridge had to demonstrate significant contributions in the areas of cybersecurity education, outreach, and knowledge to earn the designation.
"Not only will this give Laurel Ridge students access to important scholarship opportunities, internships, and employment recognition but it will also open doors for collaboration with other institutions in this field of study," said program lead for the Cybersecurity academic program and the Laurel Ridge Cybersecurity Center Dr. Henry Coffman.
"Through foresight and innovation, our program will become a model for other community colleges in cybersecurity," Laurel Ridge President Dr. Cheryl Thompson-Stacy said. "Professor Henry Coffman's forward thinking helps, not only our local community and state, but our nation to stay safe both in the real world and in the virtual world."
Laurel Ridge offers a full cybersecurity career studies certificate (CSC), and an Associate of Science degree in Information Systems Technology with a Cybersecurity CSC as the focus.
*************************
Founded in 1970, Laurel Ridge Community College is a multi-campus public institution of higher education. With three locations — Middletown, Warrenton, and Luray-Page County — the College serves eight localities in the Shenandoah Valley and northern Piedmont regions. The localities are the counties of Clarke, Fauquier, Frederick, Page, Rappahannock, Shenandoah and Warren and the city of Winchester. Laurel Ridge offers more than 75 associate degree and certificate programs in a wide variety of disciplines, in addition to providing access to bachelor's, master's and doctoral degree programs offered on site by a four-year institution. Laurel Ridge also serves the business community by offering workforce preparation programs for employees and employers. Laurel Ridge serves more than 9,000 unduplicated credit students and more than 11,000 individuals in professional development and business and industry courses annually.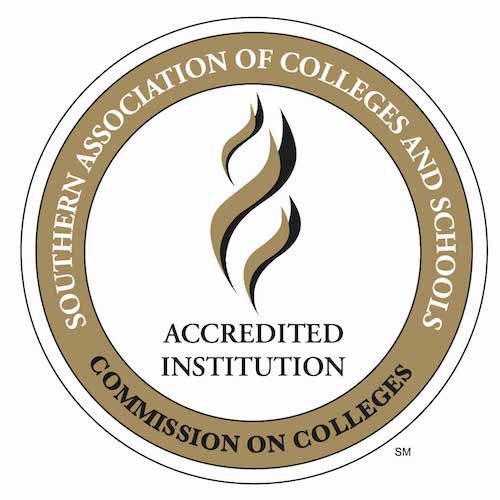 Laurel Ridge Community College is accredited by the Southern Association of Colleges and Schools Commission on Colleges (SACSCOC) to award associate degrees. Laurel Ridge Community College also may offer credentials such as certificates and diplomas at approved degree levels. Questions about the accreditation of Laurel Ridge Community College may be directed in writing to the Southern Association of Colleges and Schools Commission on Colleges at 1866 Southern Lane, Decatur, GA 30033-4097, by calling (404) 679-4500, or by using information available on SACSCOC's website (www.sacscoc.org).
Laurel Ridge Community College is an equal opportunity institution providing educational and employment opportunities, programs, services, and activities. Laurel Ridge shall promote and maintain equal employment and educational opportunities without regard to race, color, religion, disability, sex, sexual orientation, gender identity, ethnicity, marital status, pregnancy, childbirth or related medical conditions including lactation, age (except when age is a bona fide occupational qualification), status as a veteran, national origin, or other non-merit factors. Laurel Ridge also prohibits sexual misconduct including sexual violence or harassment. Inquiries may be directed to the Associate Vice President, Human Resources, [email protected], 173 Skirmisher Lane, Middletown, VA 22645, 540-868-7226.
Laurel Ridge Community College was known as Lord Fairfax Community College until June 2022. For consistency purposes, the college will be referenced as Laurel Ridge going forward.
###