For Immediate Release:
September 29, 2015
Primary Media Contact:
Sally Voth
Public Relations Specialist
[email protected]
Phone: 540-868-7134
"At 43 years of age, I had to reinvent myself and change course," said Roland Hill. After 18 years in manufacturing, he found himself looking for a new skill. He went from inventory supervisor at a local company to student at Laurel Ridge Community College, where he is studying phlebotomy.
"As a phlebotomist, no machine can ever replace me," he said with a smile. Since the spring of 2014, Hill has taken classes at Laurel Ridge. He is married and has a 10 year-old daughter named Kiara. He runs the household, packing lunches for both of his girls every morning before they leave the house. "It's been a big transition not to be the breadwinner…I've worked since I was fifteen, but my wife has been very supportive and believed in my choice to go back to school." His daughter is also supportive in that she loves to help him study.
Now Hill is working on his externship whereby he draws blood from patients at Winchester Medical Consultants. "After 100 clinical hours and 100 successful sticks, I will garner my career studies certificate in phlebotomy and will sit for the national examination to become certified as a Phlebotomy Technician," he explained. Hill is very engaging and admits that college courses can be challenging. "My professors are very knowledgeable, especially Jan McLaughlin, Biology Professor, as she is respected for her constructive criticism. She's a realist and makes it known that her job is to teach you," said Hill.
The patients Hill works with at Winchester Medical Consultants come from all walks of life. His "people skills" come in handy, as no one really likes getting their blood drawn. He works hard to make everyone feel as comfortable as he can and is even taking sign language classes at Laurel Ridge so that he can communicate with Deaf or hard-of-hearing patients.
Hill is a native of Baltimore, MD and resides with his family in Winchester, VA. He served in the military for two years after graduating from high school.

*************************
Founded in 1970, Laurel Ridge Community College is a multi-campus public institution of higher education. With three locations — Middletown, Warrenton, and Luray-Page County — the College serves eight localities in the Shenandoah Valley and northern Piedmont regions. The localities are the counties of Clarke, Fauquier, Frederick, Page, Rappahannock, Shenandoah and Warren and the city of Winchester. Laurel Ridge offers more than 75 associate degree and certificate programs in a wide variety of disciplines, in addition to providing access to bachelor's, master's and doctoral degree programs offered on site by a four-year institution. Laurel Ridge also serves the business community by offering workforce preparation programs for employees and employers. Laurel Ridge serves more than 9,000 unduplicated credit students and more than 11,000 individuals in professional development and business and industry courses annually.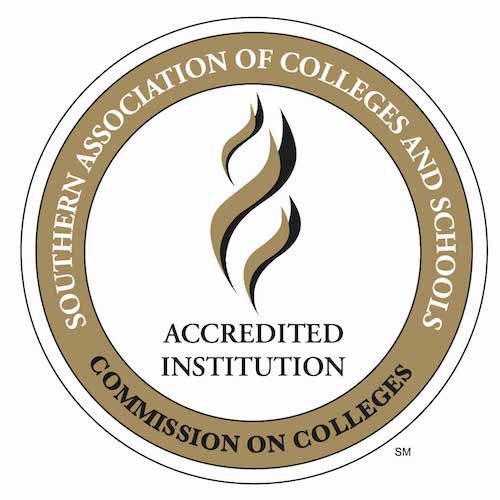 Laurel Ridge Community College is accredited by the Southern Association of Colleges and Schools Commission on Colleges (SACSCOC) to award associate degrees. Laurel Ridge Community College also may offer credentials such as certificates and diplomas at approved degree levels. Questions about the accreditation of Laurel Ridge Community College may be directed in writing to the Southern Association of Colleges and Schools Commission on Colleges at 1866 Southern Lane, Decatur, GA 30033-4097, by calling (404) 679-4500, or by using information available on SACSCOC's website (www.sacscoc.org).
Laurel Ridge Community College is an equal opportunity institution providing educational and employment opportunities, programs, services, and activities. Laurel Ridge shall promote and maintain equal employment and educational opportunities without regard to race, color, religion, disability, sex, sexual orientation, gender identity, ethnicity, marital status, pregnancy, childbirth or related medical conditions including lactation, age (except when age is a bona fide occupational qualification), status as a veteran, national origin, or other non-merit factors. Laurel Ridge also prohibits sexual misconduct including sexual violence or harassment. Inquiries may be directed to the Associate Vice President, Human Resources, [email protected], 173 Skirmisher Lane, Middletown, VA 22645, 540-868-7226.
Laurel Ridge Community College was known as Lord Fairfax Community College until June 2022. For consistency purposes, the college will be referenced as Laurel Ridge going forward.
###