For Immediate Release:
September 10, 2015
Primary Media Contact:
Sally Voth
Public Relations Specialist
[email protected]
Phone: 540-868-7134
Winchester, Va. (Sept. 10, 2015) – Shenandoah University and Laurel Ridge Community College have partnered to bring "The Hunting Ground," a documentary about the sexual assault of men and women on college and university campuses, to the big screen in Winchester.
Two screenings of the film will be held in October – one on Shenandoah University's main campus (with a panel discussion to follow) and one at the Alamo Drafthouse Cinema hosted by Winchester Film Club 3.0. Both events are free and open to the public.
IMDB.com describes the film as "a startling exposé of rape crimes on U.S. college campuses, their institutional cover-ups and the devastating toll they take on students and their families. Weaving together verité footage and first-person testimonies, the film follows the lives of several undergraduate assault survivors as they attempt to pursue – despite incredible push back, harassment, and traumatic aftermath – both their education and justice."
"We are thankful for the ability to bring this important and thought-provoking film to the Winchester area," said Shenandoah University's Women's Studies Program Director Petra Schweitzer, Ph.D. "The panel, which includes survivors of sexual assault, co-founders of a survivor advocacy group and sexual assault support professionals, will be eye-opening."
"The issue of sexual assault on college and university campuses is one that demands our attention," said Karen Bucher, Ph.D., dean of students for Laurel Ridge's Middletown Campus. "It is our hope that these screenings will bring awareness and action to those who attend."
The screening at Shenandoah is slated for Tuesday, Oct. 6, beginning at 7 p.m. in Halpin-Harrison Hall, Stimpson Auditorium, and is followed by a panel discussion. The panel, moderated Dr. Schweitzer, includes:
• Annie E. Clark and Andrea Pino, co-founders of End Rape on Campus (EROC) and complainants in the 2013 Title IX and Clery complaints against the University of North Carolina at Chapel Hill. Clark and Pino are central figures in "The Hunting Ground." Pino also serves as director of policy & support EROC.
• Laura Dabinett, M.D., OB/GYN at Dabinett and Wilson, Specialized Care for Women and member of the Shenandoah University Board of Trustees
• Elizabeth Hand, safety & health programs coordinator and [Not Just] Women's Center supervisor at Shenandoah University
• Indira Henard, director of policy & advocacy for the DC Rape Crisis Center
• Lyda Costello Kiser, director of the Office of Transition Programs and Title IX coordinator at Laurel Ridge Community College
A second screening of the film will be held at Alamo Drafthouse Cinema (181 Kernstown Commons Boulevard, Winchester) on Wednesday, Oct. 7, beginning at 7 p.m. This screening is for those who could not make the Oct. 6 event or would prefer to see the film in a theater setting. A brief discussion will precede the screening, which is free, but seating is limited.
Both events are co-sponsored by Shenandoah University's Women's Studies Program, its Division of Student Life and the Department of World Languages & Cultures, as well as Laurel Ridge Community College. Special thanks to Alamo Drafthouse Cinema and the Winchester Film Club for supporting these events.
For more information about "The Hunting Ground," visit thehuntinggroundfilm.com. For questions about these events, email [email protected].
*************************
Founded in 1970, Laurel Ridge Community College is a multi-campus public institution of higher education. With three locations — Middletown, Warrenton, and Luray-Page County — the College serves eight localities in the Shenandoah Valley and northern Piedmont regions. The localities are the counties of Clarke, Fauquier, Frederick, Page, Rappahannock, Shenandoah and Warren and the city of Winchester. Laurel Ridge offers more than 75 associate degree and certificate programs in a wide variety of disciplines, in addition to providing access to bachelor's, master's and doctoral degree programs offered on site by a four-year institution. Laurel Ridge also serves the business community by offering workforce preparation programs for employees and employers. Laurel Ridge serves more than 9,000 unduplicated credit students and more than 11,000 individuals in professional development and business and industry courses annually.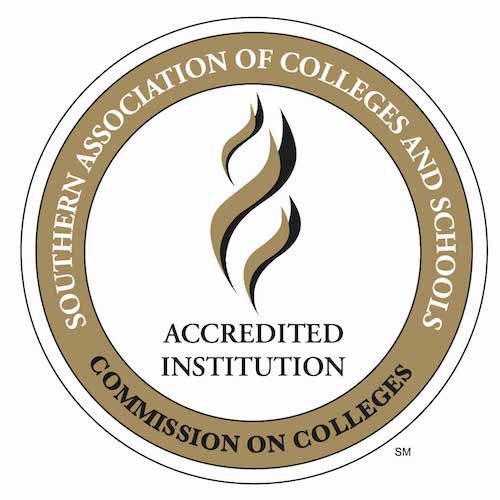 Laurel Ridge Community College is accredited by the Southern Association of Colleges and Schools Commission on Colleges (SACSCOC) to award associate degrees. Laurel Ridge Community College also may offer credentials such as certificates and diplomas at approved degree levels. Questions about the accreditation of Laurel Ridge Community College may be directed in writing to the Southern Association of Colleges and Schools Commission on Colleges at 1866 Southern Lane, Decatur, GA 30033-4097, by calling (404) 679-4500, or by using information available on SACSCOC's website (www.sacscoc.org).
Laurel Ridge Community College is an equal opportunity institution providing educational and employment opportunities, programs, services, and activities. Laurel Ridge shall promote and maintain equal employment and educational opportunities without regard to race, color, religion, disability, sex, sexual orientation, gender identity, ethnicity, marital status, pregnancy, childbirth or related medical conditions including lactation, age (except when age is a bona fide occupational qualification), status as a veteran, national origin, or other non-merit factors. Laurel Ridge also prohibits sexual misconduct including sexual violence or harassment. Inquiries may be directed to the Associate Vice President, Human Resources, [email protected], 173 Skirmisher Lane, Middletown, VA 22645, 540-868-7226.
Laurel Ridge Community College was known as Lord Fairfax Community College until June 2022. For consistency purposes, the college will be referenced as Laurel Ridge going forward.
###