For Immediate Release:
August 20, 2015
Primary Media Contact:
Sally Voth
Public Relations Specialist
[email protected]
Phone: 540-868-7134
Shenandoah Telecommunications Company (Shentel) (NASDAQ: SHEN) announced today a partnership with Laurel Ridge Community College that will serve as a bridge for student success in business, accounting, finance, engineering and information systems technology careers.
Laurel Ridge and Shentel have teamed up to improve the communities jointly served by educating and hiring local talent. Shentel and Laurel Ridge will collaborate on curriculum design and program development and work together to increase early knowledge of skill sets needed for specific career fields. Laurel Ridge students will now have access to authentic learning opportunities with professionals in their field through various activities such as guest lectures, career fairs, internship programs and mentorships.
"This partnership will be a great resource to our students, giving them the chance to dive deeper into their career path and expand their knowledge outside of the classroom," said Kim Blosser, Laurel Ridge's Vice President for Academic and Student Affairs. "Laurel Ridge students will have the opportunity to get hands-on information, and Shentel will have the opportunity to help the development of potential employees."
This strategic alliance will also keep Shentel employees abreast of professional development opportunities at the college and create a pipeline of talent coming out of the local community. Shentel offers employees an education assistance benefit and encourages junior level employees to seek a four-year degree, so they can further advance within the company. Additionally, the college will endorse students for participation in Shentel's student internship programs.
"We are thrilled we have the opportunity to offer our knowledge and experience, aiding in the career advancement of our young people to better equip them for life after graduation," said Rich Baughman, Vice President of Information Technology at Shentel. "Students are the building blocks of our future and we see the importance of giving them access so they can learn from people who are in positions they are interested in."
Laurel Ridge offers information system, computer science, engineering, business, and finance specialization degree programs which prepare students for transfer to a four-year college or university to complete their degrees. The college also offers professional certificates that tie into junior level positions at Shentel.
The official signing of the partnership agreement will take place at 1 p.m. on Thursday, August 20, 2015, at Laurel Ridge in Middletown, Va., in the Corron Community Development Center. Current and former students, faculty and employees will be in attendance as well as Shentel employees who are alumni of the college. Light refreshments will be served. At 2 p.m., there will be a re-dedication of the Warren B. French, Jr. Distance Learning and Technology Wing at Lord Fairfax.  In 1996, the college dedicated the Warren B. French, Jr. Telecommunications Center.  French is the former president of Shentel and was very active in telecommunications on the local, state and national levels.
*************************
Founded in 1970, Laurel Ridge Community College is a multi-campus public institution of higher education. With three locations — Middletown, Warrenton, and Luray-Page County — the College serves eight localities in the Shenandoah Valley and northern Piedmont regions. The localities are the counties of Clarke, Fauquier, Frederick, Page, Rappahannock, Shenandoah and Warren and the city of Winchester. Laurel Ridge offers more than 75 associate degree and certificate programs in a wide variety of disciplines, in addition to providing access to bachelor's, master's and doctoral degree programs offered on site by a four-year institution. Laurel Ridge also serves the business community by offering workforce preparation programs for employees and employers. Laurel Ridge serves more than 9,000 unduplicated credit students and more than 11,000 individuals in professional development and business and industry courses annually.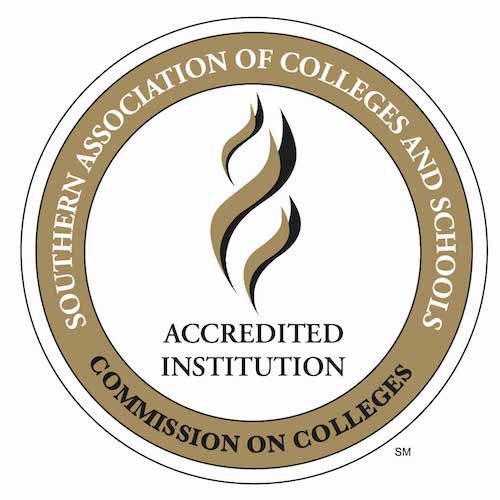 Laurel Ridge Community College is accredited by the Southern Association of Colleges and Schools Commission on Colleges (SACSCOC) to award associate degrees. Laurel Ridge Community College also may offer credentials such as certificates and diplomas at approved degree levels. Questions about the accreditation of Laurel Ridge Community College may be directed in writing to the Southern Association of Colleges and Schools Commission on Colleges at 1866 Southern Lane, Decatur, GA 30033-4097, by calling (404) 679-4500, or by using information available on SACSCOC's website (www.sacscoc.org).
Laurel Ridge Community College is an equal opportunity institution providing educational and employment opportunities, programs, services, and activities. Laurel Ridge shall promote and maintain equal employment and educational opportunities without regard to race, color, religion, disability, sex, sexual orientation, gender identity, ethnicity, marital status, pregnancy, childbirth or related medical conditions including lactation, age (except when age is a bona fide occupational qualification), status as a veteran, national origin, or other non-merit factors. Laurel Ridge also prohibits sexual misconduct including sexual violence or harassment. Inquiries may be directed to the Associate Vice President, Human Resources, [email protected], 173 Skirmisher Lane, Middletown, VA 22645, 540-868-7226.
Laurel Ridge Community College was known as Lord Fairfax Community College until June 2022. For consistency purposes, the college will be referenced as Laurel Ridge going forward.
###