For Immediate Release:
October 6, 2023
Primary Media Contact:
Sally Voth
Public Relations Specialist
[email protected]
Phone: 540-868-7134
A pair of Laurel Ridge Community College students spent a week at NASA Wallops Flight Facility, preparing an experiment for liftoff into space. The students were accompanied by Computer Science Professor Melissa Stange to the RockOn! six-day workshop.
"The students built a simple computer from scratch," said Dr. Stange. "The computer could be turned on with a gravity switch and contained a Geiger counter, which measures radiation. They tested the Geiger counter to ensure it worked with radioactive flatware and programmed the experiment with Python via a Raspberry Pi."
Professor Stange and the students were at the NASA facility in late June, but a launch planned during their visit was scratched due to poor weather. They returned in mid-August to watch the launch of the RockOn! rocket that carried their experiment, which measured radiation, into space.
"Not only did our students have an opportunity to learn about cross-discipline activities – they were able to apply what they had learned in multiple classes, such as computer science, drones and electrical – this experience gave them the opportunity to network with professionals at NASA," said Professor Stange. "They were also able to learn about internships that could result from this experience. And, they developed friendships with students from around the U.S."
Brian Gern, who is studying computer science and unmanned aircraft systems at Laurel Ridge, was one of the students who accompanied Professor Stange to Wallops Island.
"Our week at NASA was an eventful one, filled with many fun projects in a fast-paced learning environment," he said. "We learned many exciting and important things about how NASA would organize, build and execute a project of this caliber. This knowledge prepares us for what the future of aerospace has in store for us.
"The RockOn! workshop exposed us to the intricate processes involved in designing and building experiments, the intricacies of Arduino programming, and the importance of precision in assembling components. Moreover, the tour of Wallops Island and the opportunity to witness the can being uploaded gave us a glimpse into the behind-the-scenes operations of a space launch."
And, returning to Wallops to watch the launch of their experiment was worth the trip.
"It was gratifying seeing hours of teamwork and knowledge culminate in a successful launch," said Gern.
*************************
Founded in 1970, Laurel Ridge Community College is a multi-campus public institution of higher education. With three locations — Middletown, Warrenton, and Luray-Page County — the College serves eight localities in the Shenandoah Valley and northern Piedmont regions. The localities are the counties of Clarke, Fauquier, Frederick, Page, Rappahannock, Shenandoah and Warren and the city of Winchester. Laurel Ridge offers more than 75 associate degree and certificate programs in a wide variety of disciplines, in addition to providing access to bachelor's, master's and doctoral degree programs offered on site by a four-year institution. Laurel Ridge also serves the business community by offering workforce preparation programs for employees and employers. Laurel Ridge serves more than 9,000 unduplicated credit students and more than 11,000 individuals in professional development and business and industry courses annually.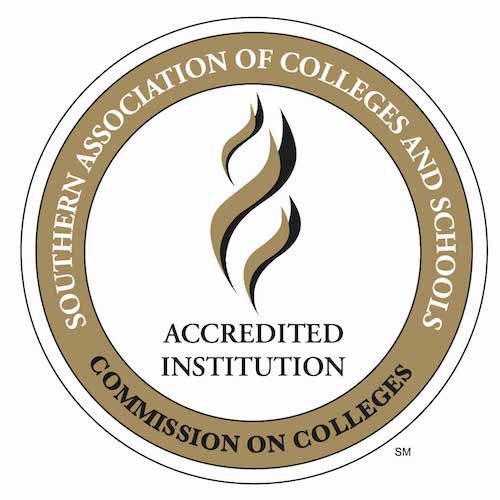 Laurel Ridge Community College is accredited by the Southern Association of Colleges and Schools Commission on Colleges (SACSCOC) to award associate degrees. Laurel Ridge Community College also may offer credentials such as certificates and diplomas at approved degree levels. Questions about the accreditation of Laurel Ridge Community College may be directed in writing to the Southern Association of Colleges and Schools Commission on Colleges at 1866 Southern Lane, Decatur, GA 30033-4097, by calling (404) 679-4500, or by using information available on SACSCOC's website (www.sacscoc.org).
Laurel Ridge Community College is an equal opportunity institution providing educational and employment opportunities, programs, services, and activities. Laurel Ridge shall promote and maintain equal employment and educational opportunities without regard to race, color, religion, disability, sex, sexual orientation, gender identity, ethnicity, marital status, pregnancy, childbirth or related medical conditions including lactation, age (except when age is a bona fide occupational qualification), status as a veteran, national origin, or other non-merit factors. Laurel Ridge also prohibits sexual misconduct including sexual violence or harassment. Inquiries may be directed to the Associate Vice President, Human Resources, [email protected], 173 Skirmisher Lane, Middletown, VA 22645, 540-868-7226.
Laurel Ridge Community College was known as Lord Fairfax Community College until June 2022. For consistency purposes, the college will be referenced as Laurel Ridge going forward.
###