For Immediate Release:
March 27, 2023
Primary Media Contact:
Sally Voth
Public Relations Specialist
[email protected]
Phone: 540-868-7134
Laurel Ridge Community College leaders, employees and instructors were joined by elected officials, industry partners, economic development representatives, chamber of commerce members and private donors Friday morning to celebrate the ribbon cutting for the newly-expanded Alson H. Smith Hall on the college's Middletown Campus.
A 3,500-square-foot addition has recently been completed at the facility, which also houses the college's dental hygiene clinic, a black box theater and nursing simulation lab. Now, it has plenty of space for three mechatronics (advanced manufacturing) labs, as well as labs for welding, HVAC, electrical and heavy equipment operator programs.
An $800,000 GO Virginia grant helped provide the state-of-the-art equipment needed for the mechatronics program, Laurel Ridge President Kim Blosser said prior to the ribbon cutting.
"When you take a tour of the labs, you will see a lot of impressive equipment with sleek robotics and controls," she said. "This is the kind of high-tech resource and training that will help make the Northern Shenandoah Valley an attractive location for new businesses, or for current business expansion."
Manufacturing is the second-largest industry sector in the region, said Jeanian Clark, vice president of Laurel Ridge Community College Workforce Solutions and Continuing Education. The more than 90,000 manufacturing jobs in the region have average salaries above $50,000 she said. Still, about 3,100 more positions need to be filled, and if they were, according to Clark, they would bring an additional $1.4 billion in economic output.
She shared the following statistics about the increasing need for trades specialists within the Laurel Ridge service region:
• There are 40 jobs posted for the HVAC industry. HVAC techs have an average annual salary above $55,000.
• More than 30 additional electricians, with an average salary above $60,000, are needed.
• Nearly two dozen welding jobs are open. Those positions average more than $50,000 annually.
• Just shy of 100 construction trades positions are open, with an average pay of nearly $50,000 a year.
"We are fully committed and passionate about supporting the current and future growth of our community and the workforce," said Vice President Clark.
Del. Bill Wiley was one of several speakers at Friday's event. Wiley is a real-estate broker and is the business development manager for Howard Shockey and Sons Inc.
"I can't say enough in terms of the need for this," he said. "Our area is all about this type of work."
Mike Powell, senior manager of maintenance at Trex Co. Inc., said many of his employees received training through Laurel Ridge Workforce Solutions.
"Laurel Ridge is a critical part of our region's workforce development," he said. "I have firsthand knowledge of the experience they gained here. That has really refined our team's technical abilities."
There is grant funding available through programs such as FastForward and G3 to cover much of the costs of the trades programs for qualified Virginia residents. Learn more at LaurelRidgeWorkforce.com/funding. Visit LaurelRidgeWorkforce.com for more information on trades programming.
*************************
Founded in 1970, Laurel Ridge Community College is a multi-campus public institution of higher education. With three locations — Middletown, Warrenton, and Luray-Page County — the College serves eight localities in the Shenandoah Valley and northern Piedmont regions. The localities are the counties of Clarke, Fauquier, Frederick, Page, Rappahannock, Shenandoah and Warren and the city of Winchester. Laurel Ridge offers more than 75 associate degree and certificate programs in a wide variety of disciplines, in addition to providing access to bachelor's, master's and doctoral degree programs offered on site by a four-year institution. Laurel Ridge also serves the business community by offering workforce preparation programs for employees and employers. Laurel Ridge serves more than 9,000 unduplicated credit students and more than 11,000 individuals in professional development and business and industry courses annually.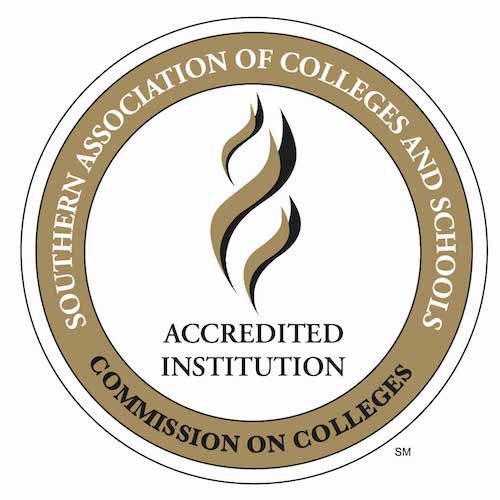 Laurel Ridge Community College is accredited by the Southern Association of Colleges and Schools Commission on Colleges (SACSCOC) to award associate degrees. Laurel Ridge Community College also may offer credentials such as certificates and diplomas at approved degree levels. Questions about the accreditation of Laurel Ridge Community College may be directed in writing to the Southern Association of Colleges and Schools Commission on Colleges at 1866 Southern Lane, Decatur, GA 30033-4097, by calling (404) 679-4500, or by using information available on SACSCOC's website (www.sacscoc.org).
Laurel Ridge Community College is an equal opportunity institution providing educational and employment opportunities, programs, services, and activities. Laurel Ridge shall promote and maintain equal employment and educational opportunities without regard to race, color, religion, disability, sex, sexual orientation, gender identity, ethnicity, marital status, pregnancy, childbirth or related medical conditions including lactation, age (except when age is a bona fide occupational qualification), status as a veteran, national origin, or other non-merit factors. Laurel Ridge also prohibits sexual misconduct including sexual violence or harassment. Inquiries may be directed to the Associate Vice President, Human Resources, [email protected], 173 Skirmisher Lane, Middletown, VA 22645, 540-868-7226.
Laurel Ridge Community College was known as Lord Fairfax Community College until June 2022. For consistency purposes, the college will be referenced as Laurel Ridge going forward.
###