For Immediate Release:
November 18, 2022
Primary Media Contact:
Sally Voth
Public Relations Specialist
[email protected]
Phone: 540-868-7134
Members of various Native American tribes and Laurel Ridge Community College students, faculty and staff shared more than a meal during a Come to the Circle event at the Fauquier Campus on Monday – they shared stories, experiences, compassion and understanding.
"Come to the Circle," a recently-developed cultural education program debuted in the nation's capital last month for Indigenous People's Day. It came to Laurel Ridge Monday, in the Barkman Family Conference Center, featuring members of the American Indian Society of Washington, D.C., the United Tribes of the Shenandoah and special guests.
Following lunch, a demonstration of corn husk doll making and conversation, those in attendance sat in a large circle facing each other.
"This is how we talk with one another in our councils, all in a circle," said Shelia Hansen, a Shenandoah Shawnee elder, co-founder of the United Tribes of the Shenandoah and second vice president of the American Indian Society of Washington, D.C. "Everybody is the same level."
She said it is believed that everything goes in a circle, including the "sacred hoop of life."
Among those joining Laurel Ridge students, faculty, and staff, including President Kim Blosser, were Native Americans who had walked 1,200 miles from Minneapolis to Washington, D.C. to call for the release of Leonard Peltier, an American Indian Movement activist serving a life sentence for the murder of two FBI agents in 1975, a crime he and his supporters say he didn't commit and for which he received an unfair trial.
His daughter, Katherine Peltier, a member of the Dine'/Turtle Mountain Lakota, was one of the special guests and prayer walkers at Come to the Circle at Laurel Ridge.
Everyone in the circle was invited to share what they would like to say.
"My parents were not proud to be who they were," said Kim Jump Johnson, who said she was raised to assimilate into the dominant American culture.
She said she was at Come to the Circle because of her connection with Hansen and her husband, Curt.
"They welcomed me into the fold," said Johnson, part of the Osage Nation of Oklahoma. "It's good to be home."
Chief Matthew Black Eagle Man Cortis, of the Cree/First Nations Canada, said he endured compelled assimilation as "a survivor of the boarding schools" many Native American children were forced into in the 19th and 20th centuries. He discussed the importance of balance and stewardship of natural resources.
"We depend on each other, that's what tribalism is," Cortis said. "Strength without compassion is all about dominance. When you apply compassion and understanding to your strength, that's when healing starts."
Cortis, who was one of the prayer walkers, also shared a drum and song during Come to the Circle.
John Martin, from Minneapolis, is a member of the Anishinaabe and said "it was an honor to walk the prayer walk." During the journey, he was given the spirit name "Walking Bear."
The guests said they wanted to hear from some of the young students in attendance. Several students shared how being members of marginalized communities themselves had affected them.
"We are grateful to First Nations People for inviting us to Come to the Circle, creating space for honest conversation about topics such as cultural understanding, social justice, and environmental stewardship," said Laurel Ridge student activities and recreation specialist Angela Schroeder.
President Blosser said she is looking forward to continuing and strengthening ties between the college and Native American peoples in the area and beyond.
"What a moving and educational experience Come to the Circle was for myself, as well as for our students, faculty and staff," she said. "Events like these really reinforce the values of our college, particularly when it comes to learning, integrity and diversity. It was truly an honor to welcome representatives of the American Indian Society of Washington, D.C., the United Tribes of the Shenandoah and their special guests to campus, and we hope to see them again soon."
Student Sarah Spagnolo enjoyed coming to the circle and meeting First Nations members.
"I had an amazing time, listening to them speak about what they were passionate about," she said. "I enjoyed making the corn husk doll and hearing about the legend behind it that states why you cannot put a face on it."
"We are so grateful and honored to have been invited," said Tracey "SunRiver" Pitcock, an advocate, educator and water carrier, as well as secretary of United Tribes of the Shenandoah, and a board member for the American Indian Society of Washington, D.C. "Our goal is to bring everyone back to the circle."
*************************
Founded in 1970, Laurel Ridge Community College is a multi-campus public institution of higher education. With three locations — Middletown, Warrenton, and Luray-Page County — the College serves eight localities in the Shenandoah Valley and northern Piedmont regions. The localities are the counties of Clarke, Fauquier, Frederick, Page, Rappahannock, Shenandoah and Warren and the city of Winchester. Laurel Ridge offers more than 75 associate degree and certificate programs in a wide variety of disciplines, in addition to providing access to bachelor's, master's and doctoral degree programs offered on site by a four-year institution. Laurel Ridge also serves the business community by offering workforce preparation programs for employees and employers. Laurel Ridge serves more than 9,000 unduplicated credit students and more than 11,000 individuals in professional development and business and industry courses annually.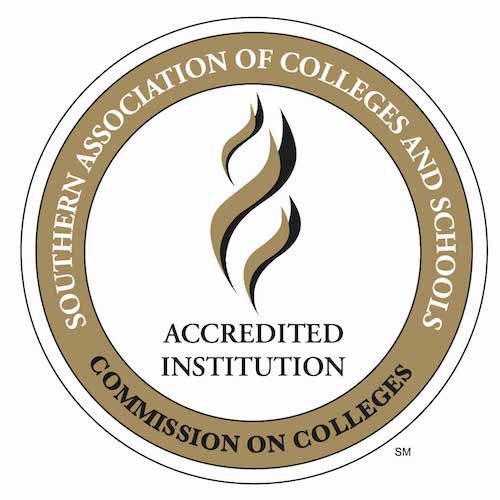 Laurel Ridge Community College is accredited by the Southern Association of Colleges and Schools Commission on Colleges (SACSCOC) to award associate degrees. Laurel Ridge Community College also may offer credentials such as certificates and diplomas at approved degree levels. Questions about the accreditation of Laurel Ridge Community College may be directed in writing to the Southern Association of Colleges and Schools Commission on Colleges at 1866 Southern Lane, Decatur, GA 30033-4097, by calling (404) 679-4500, or by using information available on SACSCOC's website (www.sacscoc.org).
Laurel Ridge Community College is an equal opportunity institution providing educational and employment opportunities, programs, services, and activities. Laurel Ridge shall promote and maintain equal employment and educational opportunities without regard to race, color, religion, disability, sex, sexual orientation, gender identity, ethnicity, marital status, pregnancy, childbirth or related medical conditions including lactation, age (except when age is a bona fide occupational qualification), status as a veteran, national origin, or other non-merit factors. Laurel Ridge also prohibits sexual misconduct including sexual violence or harassment. Inquiries may be directed to the Associate Vice President, Human Resources, [email protected], 173 Skirmisher Lane, Middletown, VA 22645, 540-868-7226.
Laurel Ridge Community College was known as Lord Fairfax Community College until June 2022. For consistency purposes, the college will be referenced as Laurel Ridge going forward.
###