For Immediate Release:
October 26, 2022
Primary Media Contact:
Sally Voth
Public Relations Specialist
[email protected]
Phone: 540-868-7134
This is not a trick – Laurel Ridge Community College is relocating its commercial truck driving range to the Middletown Campus, starting Oct. 31. To mark the occasion, the program is hosting a trunk or treat and a tour for Laurel Ridge students and staff on Halloween day.
While the college has been offering CDL classes for more than five years, the on-the-road training had been conducted in the parking lot of a former manufacturing facility in Warren County.
"We are grateful to officials in Warren County and Front Royal for their support in hosting the range portion of the CDL training," said Laurel Ridge Community College Workforce Solutions Vice President Jeanian Clark. "However, the location is very basic with no access to electricity, water, appropriate restrooms, warm shelter or food options. The truck driving program now serves more than 200 students each year, and we need to provide a more user-friendly experience to our CDL students, just as we do for all of the college's students."
The new range will be in a section of the parking lot on the southeastern portion of the Middletown Campus. It has been inspected and approved by the Virginia Department of Motor Vehicles, according to Clark. Student drivers will use the range to perform maneuvers such as backing up and operating around cones, as well as to conduct safety inspections.
"A few times a day, two or three trucks may leave the campus to do the road trip portion of the training program," said Clark. "In general, having the trucks on campus will create no additional traffic."
Laurel Ridge offers CDL classes in partnership with Ancora Education. Students can complete the class and become truck drivers in as little as four weeks. The shortage of truck drivers in the U.S. has grown to 80,000.
Virginia residents can see the $4,500 tuition reduced to just $1,500 thanks to FastForward grant funding. Additional funding – based on student income – can bring that cost down to zero for qualified students.
Learn more about Laurel Ridge's CDL program at laurelridgeworkforce.com/CDL.
*************************
Founded in 1970, Laurel Ridge Community College is a multi-campus public institution of higher education. With three locations — Middletown, Warrenton, and Luray-Page County — the College serves eight localities in the Shenandoah Valley and northern Piedmont regions. The localities are the counties of Clarke, Fauquier, Frederick, Page, Rappahannock, Shenandoah and Warren and the city of Winchester. Laurel Ridge offers more than 75 associate degree and certificate programs in a wide variety of disciplines, in addition to providing access to bachelor's, master's and doctoral degree programs offered on site by a four-year institution. Laurel Ridge also serves the business community by offering workforce preparation programs for employees and employers. Laurel Ridge serves more than 9,000 unduplicated credit students and more than 11,000 individuals in professional development and business and industry courses annually.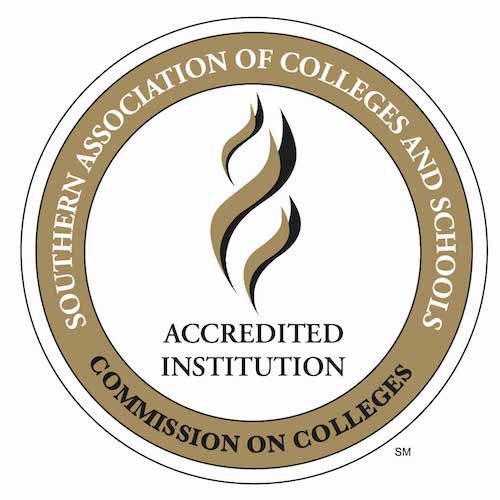 Laurel Ridge Community College is accredited by the Southern Association of Colleges and Schools Commission on Colleges (SACSCOC) to award associate degrees. Laurel Ridge Community College also may offer credentials such as certificates and diplomas at approved degree levels. Questions about the accreditation of Laurel Ridge Community College may be directed in writing to the Southern Association of Colleges and Schools Commission on Colleges at 1866 Southern Lane, Decatur, GA 30033-4097, by calling (404) 679-4500, or by using information available on SACSCOC's website (www.sacscoc.org).
Laurel Ridge Community College is an equal opportunity institution providing educational and employment opportunities, programs, services, and activities. Laurel Ridge shall promote and maintain equal employment and educational opportunities without regard to race, color, religion, disability, sex, sexual orientation, gender identity, ethnicity, marital status, pregnancy, childbirth or related medical conditions including lactation, age (except when age is a bona fide occupational qualification), status as a veteran, national origin, or other non-merit factors. Laurel Ridge also prohibits sexual misconduct including sexual violence or harassment. Inquiries may be directed to the Associate Vice President, Human Resources, [email protected], 173 Skirmisher Lane, Middletown, VA 22645, 540-868-7226.
Laurel Ridge Community College was known as Lord Fairfax Community College until June 2022. For consistency purposes, the college will be referenced as Laurel Ridge going forward.
###