For Immediate Release:
September 22, 2022
Primary Media Contact:
Sally Voth
Public Relations Specialist
[email protected]
Phone: 540-868-7134
Hazel Hall, the 40,000-square-foot building on Laurel Ridge Community College's Fauquier Campus that houses science, health professions and engineering classrooms and labs, a makerspace and conference center, was formally dedicated on Wednesday.
In 2013 – the same year that the Fauquier Campus celebrated its 25th anniversary – the family of the late Eleanor C. and William A. Hazel announced a $1 million gift in support of a new building campaign. William Hazel was a Northern Virginia contractor who prized education, giving generously to numerous scholarships and educational organizations throughout his lifetime.
"Because of that gift, our vision of being able to expand the offerings here at the Fauquier Campus actually had a chance to become reality," Laurel Ridge President Kim Blosser said. "We were so excited to be able to start fall classes here this semester. Hazel Hall is transformational for our campus and for our community."
The PATH Foundation furthered the project along when it made a $1 million gift to the project in 2016. In addition to state funding, many generous donations from community members have made the innovative building possible.
Laurel Ridge engineering, science, and health professions students, including those in the nursing and surgical technology programs, are able to use the academic building's state-of-the-art classrooms, which include labs for nursing skills, chemistry, engineering design, physics, biology, microbiology and anatomy and physiology. The much-needed space means the college can expand programming in these high-demand fields.
Additionally, the facility houses a makerspace and observation rooms for faculty members to assess students as they perform labs in hospital simulation rooms. Mountain Vista Governor's School students use the classrooms and labs daily. There is also the Barkman Family Conference Center, which can be used by community organizations.
"We're a community college – we're really looking forward to sharing these spaces with you," Dr. Chris Coutts, vice president of communications and planning and provost of the Fauquier Campus, told the gathered crowd of more than 200 community members, donors, students, faculty, staff and government officials.
He described Hazel Hall as a "gamechanger" for Laurel Ridge.
"We're motivated by what's possible and what we haven't had before on this campus," he said.
Two Laurel Ridge alumni spoke to how the college had set them on the path of vital, fulfilling careers. 2020 nursing graduate Shannon Weisbrodt is a registered nurse in the oncology department at Inova Fair Oaks Hospital and recently earned her bachelor of science degree in nursing from the University of Virginia.
As the mother of five children, Weisbrodt had worried she had neither the time nor the money to attend college as an adult, but after attending a nursing information session, her drive was "rekindled." She benefited from several scholarships, including the Eleanor C. and William A. Hazel Family Endowed Scholarship.
"With this building, we can offer more spots and bring more nurses who are local into the nursing program," said Weisbrodt, who said she sees the effects of the nursing shortage every shift. "I get to do my part to alleviate human suffering every night I work. We desperately need nurses."
A 1983 graduate, Dr. Carla Dove is the program manager for the Feather Identification Lab at the Smithsonian National Museum of Natural History. A first-generation college student and a lover of the outdoors, she had "no idea" what she wanted to do when she started attending Laurel Ridge. But then she took numerous classes with now-retired Biology Professor Rob Simpson.
"Rob's passion was birds, and that rubbed off on me," said Dr. Dove, who is a forensic ornithologist whose work includes studying bird strikes on aircraft engines.
Professor Simpson encouraged her to continue her education, suggesting she attend the University of Montana, which would accept all of her credits, to earn her bachelor's degree. Dr. Dove took him up on that offer, saying her trip to Montana was her first time on an airplane. She later earned her master's and doctoral degrees at George Mason University.
"It was just a wonderful experience to have such inspirational mentors," she said. "I'm really excited that the local students – and even the regional students – have a place like this where they can get a quality education and have wonderful teachers."
PATH Foundation Board Member Raymond Knott, who is also the chair of the GO Virginia Region 9 Council, spoke as well. He said the college actually requested less money from the PATH Foundation, but the foundation felt so strongly about the project, it increased its grant to $1 million.
"This was the largest grant at that time that we had made," Knott said.
Before introducing Dr. William A. "Bill" Hazel Jr., President Blosser spoke about his parents, Eleanor and William Hazel Sr.
"He was one of our most generous benefactors," she said. "Mr. Hazel once said that education is the beginning of everything. Our college provides students a path to the American dream. Mr. and Mrs. Hazel achieved that dream, and they wanted others to have the same opportunity."
Dr. Hazel introduced his family members who attended Wednesday's ceremony.
"On behalf of the family, we're thankful," he said. "We all choose to do this together. Mom and Dad wouldn't have their name on things generally….But I think it's appropriate to recognize them here, and I think they would be proud of this particular building because of the programming. The programs here provide opportunities for life success."
*************************
Founded in 1970, Laurel Ridge Community College is a multi-campus public institution of higher education. With three locations — Middletown, Warrenton, and Luray-Page County — the College serves eight localities in the Shenandoah Valley and northern Piedmont regions. The localities are the counties of Clarke, Fauquier, Frederick, Page, Rappahannock, Shenandoah and Warren and the city of Winchester. Laurel Ridge offers more than 75 associate degree and certificate programs in a wide variety of disciplines, in addition to providing access to bachelor's, master's and doctoral degree programs offered on site by a four-year institution. Laurel Ridge also serves the business community by offering workforce preparation programs for employees and employers. Laurel Ridge serves more than 9,000 unduplicated credit students and more than 11,000 individuals in professional development and business and industry courses annually.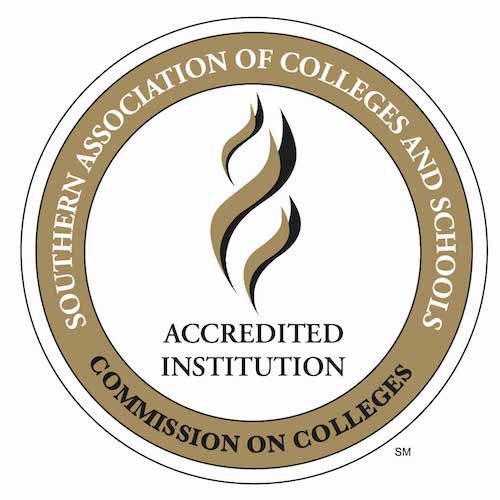 Laurel Ridge Community College is accredited by the Southern Association of Colleges and Schools Commission on Colleges (SACSCOC) to award associate degrees. Laurel Ridge Community College also may offer credentials such as certificates and diplomas at approved degree levels. Questions about the accreditation of Laurel Ridge Community College may be directed in writing to the Southern Association of Colleges and Schools Commission on Colleges at 1866 Southern Lane, Decatur, GA 30033-4097, by calling (404) 679-4500, or by using information available on SACSCOC's website (www.sacscoc.org).
Laurel Ridge Community College is an equal opportunity institution providing educational and employment opportunities, programs, services, and activities. Laurel Ridge shall promote and maintain equal employment and educational opportunities without regard to race, color, religion, disability, sex, sexual orientation, gender identity, ethnicity, marital status, pregnancy, childbirth or related medical conditions including lactation, age (except when age is a bona fide occupational qualification), status as a veteran, national origin, or other non-merit factors. Laurel Ridge also prohibits sexual misconduct including sexual violence or harassment. Inquiries may be directed to the Associate Vice President, Human Resources, [email protected], 173 Skirmisher Lane, Middletown, VA 22645, 540-868-7226.
Laurel Ridge Community College was known as Lord Fairfax Community College until June 2022. For consistency purposes, the college will be referenced as Laurel Ridge going forward.
###