For Immediate Release:
August 17, 2022
Primary Media Contact:
Sally Voth
Public Relations Specialist
[email protected]
Phone: 540-868-7134
The 2022 recipients of the Laurel Ridge Medallion of Recognition and the two most recently-named professors emeriti were honored during a luncheon at the college Tuesday afternoon.
Every year, the Laurel Ridge College Board honors citizens whose leadership, scholarship and service contribute to the mission of the college. This year's honorees were Math Professor Frank Borleske, who retired after 52 years of service at Laurel Ridge; Dr. Glenn DuBois, the recently-retired chancellor of the Virginia Community College System (VCCS); Shenandoah University President Tracy Fitzsimmons; and former Lord Fairfax Health District Director Dr. Colin Greene.
The medallion is the highest non-academic honor the College Board awards, said Laurel Ridge President Kim Blosser.
"Professor Borleske was a friend we were all lucky to have," said Dr. Blosser.
She added that his contributions to the college "are countless." Since Professor Borleske taught math, President Blosser shared figures that highlighted his career – he taught 634 courses, teaching 7,455 individual students and 10,286 total students.
Professor Borleske was named the 2010 Distinguished Faculty Award winner. In May, the Laurel Ridge Educational Foundation established a scholarship in his honor with an initial gift of $5,200 – $100 for each of his years of service.
"It has been a pleasure working with faculty, administrators, staff and students all these years," said Professor Borleske. "I'm grateful that I had a job that I really enjoyed doing."
Shenandoah University's first female president, Dr. Fitzsimmons, continues to teach a political science course each year, has worked to rebuild Haitian communities following a devastating earthquake in 2010, and has ensured the university and Laurel Ridge have strong ties – including through a fast-track MBA articulation agreement, an honors program transfer agreement and the Valley Health Sciences Academy.
Dr. Fitzsimmons also spearheaded SU's response to covid. In partnership with Valley Health and the Lord Fairfax Health District, the university set up mass-vaccination clinics at its athletic center. There, more than 60,000 vaccines were given. SU also conducted asymptomatic surveillance testing and variant sequencing.
Dr. Blosser said Dr. Fitzsimmons reached out to offer at-risk Laurel Ridge faculty, staff and health professions students early vaccines.
As a faculty member, she has been able to save – or, at least, open – hearts and minds, said Dr. Fitzsimmons, but prior to the vaccine clinics had never actually been able to save lives.
"That vaccine clinic was probably the most fulfilling thing in my career," she said.
The vaccines were a tool that had the transformative power of keeping schools open and functioning, including at the college level, Dr. Fitzsimmons said.
"Laurel Ridge is our closest partner in higher education," she said. "Your students are incredibly successful when they come to Shenandoah. They're amazingly prepared."
Dr. Greene, currently acting state health commissioner, served as the Lord Fairfax Health District director starting in 2017. Several years later, he was also named interim director of the Rappahannock-Rapidan Health District, meaning he oversaw health in the college's entire service region.
"He was always available whenever we had questions," President Blosser said. "He provided guidance and support to all of us in education."
This kept employees and students as safe as possible, while keeping classes going, she said.
Despite the many opportunities he's had throughout his career, "there really aren't any that topped the opportunity that I had in the last two-plus years to work with this community to fight off the covid virus, to control it, to get people vaccinated and to save lives," Dr. Greene said.
He added, "Working alongside Dr. Fitzsimmons and Dr. Blosser, the things we accomplished would not have happened without these two institutions of higher education that opened their doors, their facilities to allow tens of thousands of people to get their vaccines."
Dr. DuBois was unable to attend on Tuesday, but he spent more than 20 years as VCCS chancellor. During his tenure, the VCCS signed guaranteed transfer agreements with dozens of universities, became the leading provider of workforce development training in Virginia, kept tuition at one-third the comparable rate at four-year universities, and established innovative funding programs, such as FastForward and G3.
"Dr. DuBois was a community college graduate," said President Blosser. "He was a student who never thought college was for him. He went [to college] and found his calling."
Retired professors Bill Lewis, who taught engineering courses, and Ramon Selove, who taught anatomy and physiology and other health-related classes, were bestowed emeritus status. Laurel Ridge's first engineering program was started by Bill Lewis, who also helped to establish the college's engineering transfer specialization as a stand-alone degree. Thanks to him, engineering graduates are able to directly transfer into Virginia Tech.
Professor Lewis gave a list of 10 things he has learned since retiring, and No. 1 was an appreciation for his 38 years at Laurel Ridge.
"What you folks do is a real meaningful thing to do," he said.
Professor Ramon Selove spent more than 30 years at Laurel Ridge, and helped to bring nursing education to the college. His ability to meet students where they were was demonstrated through the intensive tutoring he did during office hours and his formation of the B.O.N.D. (Bureau of Neuro-Diversity) club, in which he still participates even after retirement. He continues to speak to local civic organizations, schools and professional organizations about autism and service dogs.
"I don't think anybody has wanted to be a professor emeritus as much as me," Professor Selove said.
He recalled that shortly after he was hired, Professor Borleske received an award for 20 years of service. There were many other professors also receiving the same service award.
"[I realized] this was a place where I could be happy for 30 years," Professor Selove said. "Our students are what matters. That's why we're here."
*************************
Founded in 1970, Laurel Ridge Community College is a multi-campus public institution of higher education. With three locations — Middletown, Warrenton, and Luray-Page County — the College serves eight localities in the Shenandoah Valley and northern Piedmont regions. The localities are the counties of Clarke, Fauquier, Frederick, Page, Rappahannock, Shenandoah and Warren and the city of Winchester. Laurel Ridge offers more than 75 associate degree and certificate programs in a wide variety of disciplines, in addition to providing access to bachelor's, master's and doctoral degree programs offered on site by a four-year institution. Laurel Ridge also serves the business community by offering workforce preparation programs for employees and employers. Laurel Ridge serves more than 9,000 unduplicated credit students and more than 11,000 individuals in professional development and business and industry courses annually.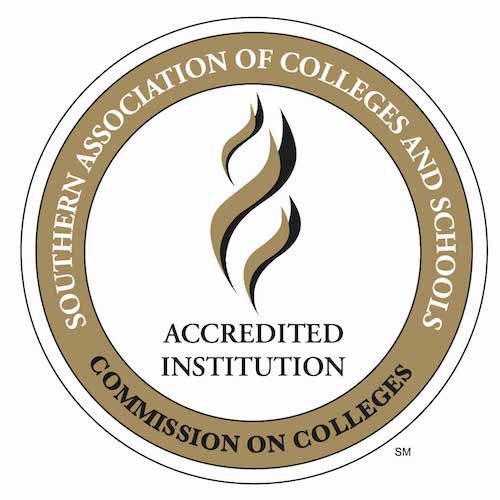 Laurel Ridge Community College is accredited by the Southern Association of Colleges and Schools Commission on Colleges (SACSCOC) to award associate degrees. Laurel Ridge Community College also may offer credentials such as certificates and diplomas at approved degree levels. Questions about the accreditation of Laurel Ridge Community College may be directed in writing to the Southern Association of Colleges and Schools Commission on Colleges at 1866 Southern Lane, Decatur, GA 30033-4097, by calling (404) 679-4500, or by using information available on SACSCOC's website (www.sacscoc.org).
Laurel Ridge Community College is an equal opportunity institution providing educational and employment opportunities, programs, services, and activities. Laurel Ridge shall promote and maintain equal employment and educational opportunities without regard to race, color, religion, disability, sex, sexual orientation, gender identity, ethnicity, marital status, pregnancy, childbirth or related medical conditions including lactation, age (except when age is a bona fide occupational qualification), status as a veteran, national origin, or other non-merit factors. Laurel Ridge also prohibits sexual misconduct including sexual violence or harassment. Inquiries may be directed to the Associate Vice President, Human Resources, [email protected], 173 Skirmisher Lane, Middletown, VA 22645, 540-868-7226.
Laurel Ridge Community College was known as Lord Fairfax Community College until June 2022. For consistency purposes, the college will be referenced as Laurel Ridge going forward.
###