For Immediate Release:
June 27, 2022
Primary Media Contact:
Sally Voth
Public Relations Specialist
[email protected]
Phone: 540-868-7134
Graduates of Laurel Ridge Community College's heavy equipment operator (HEO) course leave the program equipped with the skills regional employers desperately need.
In 2017, Laurel Ridge became the first community college in Virginia to offer statewide industry credential programs for heavy equipment operators. Instructors use the National Center for Construction Education and Research curriculum and national industry credentialing. Students are trained on a state-of-the-art simulator.
Representatives from S.W. Rodgers, Allan Myers, Cedar Mountain Stone and the Heavy Construction Contractors Association attended a recent signing ceremony for graduates of the HEO program. They shared just how in-demand workers with HEO skills are.
T.J. Rodgers, vice president of the Heavy Construction Contractors Association (HCCA), is in his 20th year with S.W. Rodgers Co. He said Laurel Ridge's HEO program is highly regarded.
"I have seen and experienced many important events throughout my career, but none more important than the reason we're here today," Rodgers said. "The teachings of this program show students what to expect on any given day on a demanding job site."
The Laurel Ridge program demonstrates how to be safe and look out for coworkers, he said. Rodgers added that experienced instructors who are passionate about the heavy equipment industry prepare students for real-world skills in one of the nation's fastest-growing industries.
"S.W. Rodgers has seen the value of this program since its beginning in 2017," Rodgers said. "These students come in here and have a chance to get in on a ground-level entry platform that is safe and can build confidence. It excites me because I get to see future industry leaders take the first steps to build their careers."
One of those future leaders just might be 2020 HEO graduate Logan Butler, who signed up to do the program his senior year of high school.
"It was a fantastic opportunity," he said. "The program delivered as promised."
That included guaranteed job interviews for those who successfully complete the course. Butler, who accepted an offer from S.W. Rodgers, drives a bulldozer now, and hopes to work his way up to a foreman position.
The HEO program is eligible for FastForward funding, which covers two-thirds of the tuition costs. Additionally, those who qualify for G3 funding will have the remaining program costs covered.
Salaries for those in the industry vary by job with the median salary for paving, surfacing and tamping equipment operators being $41,113; for pile drive operators being $65,295; excavating and loading machine and dragline operators, surface mining at $47,471; and hoist and winch operators at $54,740, according to EMSI.
Ashley Hutson, operations manager for the HCCA, said the heavy equipment industry is facing a labor shortage.
"The need for people is so strong that these employers are here because they want to hire the people who come from this program," she said. "They really value the skills that are shared here.
Training students on the simulators really cuts down risk, Hutson said.
"Our companies are really proud of the students who go through this program," she said.
Zach Laurita, of Laurita Excavating, said his company has made multiple offers to Laurel Ridge HEO graduates. It's no secret the industry's workers are aging out, he said.
"It's an older workforce," Laurita said. "We're here to start reaching out and bringing new people into the industry."
2022 Strasburg High School graduate David Van Anden signed with Laurita Excavating. The day of the signing marked his third day on the job.
"I've already been told by our supervisors, 'Do what you can to find five more of you and bring them into the job,'" he said.
Ed Dalrymple, owner and president of Dalrymple Companies, said Laurel Ridge's HEO program is a model for other community colleges.
"The program that Laurel Ridge has put together is now offered in 12 community colleges," he said. "It's our goal to have it in all 23 community colleges [in Virginia]," he said.
"I'm just grateful we have such wonderful industry partners helping us launch this pipeline," said Laurel Ridge career coach Lisa Heiser who advises students at Rappahannock High School.
Laurel Ridge offers the HEO program at our Fauquier, Luray and Middletown locations. Learn more about the HEO program at laurelridgeworkforce.com/HEO.
*************************
Founded in 1970, Laurel Ridge Community College is a multi-campus public institution of higher education. With three locations — Middletown, Warrenton, and Luray-Page County — the College serves eight localities in the Shenandoah Valley and northern Piedmont regions. The localities are the counties of Clarke, Fauquier, Frederick, Page, Rappahannock, Shenandoah and Warren and the city of Winchester. Laurel Ridge offers more than 75 associate degree and certificate programs in a wide variety of disciplines, in addition to providing access to bachelor's, master's and doctoral degree programs offered on site by a four-year institution. Laurel Ridge also serves the business community by offering workforce preparation programs for employees and employers. Laurel Ridge serves more than 9,000 unduplicated credit students and more than 11,000 individuals in professional development and business and industry courses annually.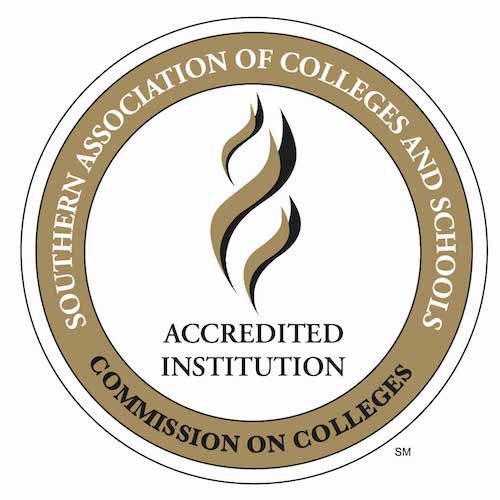 Laurel Ridge Community College is accredited by the Southern Association of Colleges and Schools Commission on Colleges (SACSCOC) to award associate degrees. Laurel Ridge Community College also may offer credentials such as certificates and diplomas at approved degree levels. Questions about the accreditation of Laurel Ridge Community College may be directed in writing to the Southern Association of Colleges and Schools Commission on Colleges at 1866 Southern Lane, Decatur, GA 30033-4097, by calling (404) 679-4500, or by using information available on SACSCOC's website (www.sacscoc.org).
Laurel Ridge Community College is an equal opportunity institution providing educational and employment opportunities, programs, services, and activities. Laurel Ridge shall promote and maintain equal employment and educational opportunities without regard to race, color, religion, disability, sex, sexual orientation, gender identity, ethnicity, marital status, pregnancy, childbirth or related medical conditions including lactation, age (except when age is a bona fide occupational qualification), status as a veteran, national origin, or other non-merit factors. Laurel Ridge also prohibits sexual misconduct including sexual violence or harassment. Inquiries may be directed to the Associate Vice President, Human Resources, [email protected], 173 Skirmisher Lane, Middletown, VA 22645, 540-868-7226.
Laurel Ridge Community College was known as Lord Fairfax Community College until June 2022. For consistency purposes, the college will be referenced as Laurel Ridge going forward.
###