For Immediate Release:
February 1, 2022
Primary Media Contact:
Sally Voth
Public Relations Specialist
[email protected]
Phone: 540-868-7134
Laurel Ridge celebrating Black History through books, film, events and more
In celebration of Black History Month, Laurel Ridge is hosting a variety of performances and interactive events throughout February.
"While Laurel Ridge celebrates the lives of Black students and staff daily, we welcome the opportunity to highlight the contributions of Black individuals and groups who have made considerable selfless sacrifices for our nation and the world around us throughout Black History month and beyond," said Chris Lambert, coordinator of Student Life & Engagement at Laurel Ridge. "I hope our students will take the time to appreciate and honor these varied and numerous contributions of Black communities near and far in the past, present, and future."
Laurel Ridge's Black History Month events:
• Bingo Movie Play-Along featuring "Rafiki," the story of two Kenyan girls drawn together despite their families pulling them apart. Compete for a $25 gift card. 7 p.m., Feb. 10.
• Zuzu African Acrobats. The troupe combines circus arts with traditional Bantu movement and music. Their signature acts are pyramid building, hand balance, unicycling, chair balance, and movement. Catch them live at 12:30 p.m., Feb. 16, in the Corron Community Development Center on the Middletown Campus.
• HBCU Transfer Fair. The Virginia Community College System Peer Advising Group is hosting a virtual transfer fair featuring historically black colleges and universities. 6:30-8:30 p.m., Feb. 16.
• Guest Talk: Afrofuturism in Science Fiction. Dr. Isiah Lavender, the Sterling Goodman Professor of English at the University of Georgia and author of four books, "Afrofuturism Rising: The Literary Prehistory of a Movement;" "Race in American Science Fiction;" "Black and Brown Planets: The Politics of Race in Science Fiction;" and "Dis-Orienting Planets: Racial Representations of Asia in Science Fiction," will give a Zoom presentation on the rise of Afrofuturism in science fiction. 7 p.m., Feb. 17.
• Author and stand-up comedian Maya May performs virtually 5:30-6:30 p.m., Feb. 21.
• Book Talk: Octavia Butler's "Kindred." This virtual book club discussion will focus on the adaptation of Butler's book into a graphic novel by Damian Duffy. 4 p.m., Feb. 22.
• Black History Month Trivia Challenge. Compete for a gift card in this virtual game. 3 p.m., Feb. 24.
• Black History Bingo. Live Zoom with Cedric Baggett. Players will have a chance to win Amazon gift cards. 8 p.m., Feb. 24.
For more information about Laurel Ridge's Black History events, including how to sign up, visit www.laurelridge.edu/blackhistory.
*************************
Founded in 1970, Laurel Ridge Community College is a multi-campus public institution of higher education. With three locations — Middletown, Warrenton, and Luray-Page County — the College serves eight localities in the Shenandoah Valley and northern Piedmont regions. The localities are the counties of Clarke, Fauquier, Frederick, Page, Rappahannock, Shenandoah and Warren and the city of Winchester. Laurel Ridge offers more than 75 associate degree and certificate programs in a wide variety of disciplines, in addition to providing access to bachelor's, master's and doctoral degree programs offered on site by a four-year institution. Laurel Ridge also serves the business community by offering workforce preparation programs for employees and employers. Laurel Ridge serves more than 9,000 unduplicated credit students and more than 11,000 individuals in professional development and business and industry courses annually.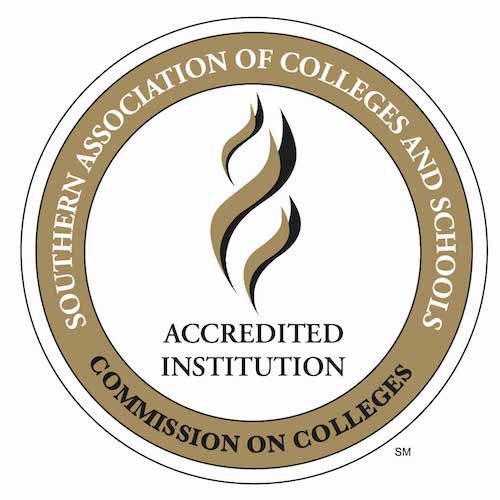 Laurel Ridge Community College is accredited by the Southern Association of Colleges and Schools Commission on Colleges (SACSCOC) to award associate degrees. Laurel Ridge Community College also may offer credentials such as certificates and diplomas at approved degree levels. Questions about the accreditation of Laurel Ridge Community College may be directed in writing to the Southern Association of Colleges and Schools Commission on Colleges at 1866 Southern Lane, Decatur, GA 30033-4097, by calling (404) 679-4500, or by using information available on SACSCOC's website (www.sacscoc.org).
Laurel Ridge Community College is an equal opportunity institution providing educational and employment opportunities, programs, services, and activities. Laurel Ridge shall promote and maintain equal employment and educational opportunities without regard to race, color, religion, disability, sex, sexual orientation, gender identity, ethnicity, marital status, pregnancy, childbirth or related medical conditions including lactation, age (except when age is a bona fide occupational qualification), status as a veteran, national origin, or other non-merit factors. Laurel Ridge also prohibits sexual misconduct including sexual violence or harassment. Inquiries may be directed to the Associate Vice President, Human Resources, [email protected], 173 Skirmisher Lane, Middletown, VA 22645, 540-868-7226.
Laurel Ridge Community College was known as Lord Fairfax Community College until June 2022. For consistency purposes, the college will be referenced as Laurel Ridge going forward.
###