For Immediate Release:
December 16, 2021
Primary Media Contact:
Sally Voth
Public Relations Specialist
[email protected]
Phone: 540-868-7134
A plan to expand broadband coverage to nearly the entire state was welcomed by Laurel Ridge officials. Gov. Ralph Northam announced this week that the state will become one of the first in the nation to have universal broadband access by 2024.
Thanks to funding from the Virginia Telecommunication Initiative (VATI) and the federal American Rescue Plan Act (ARPA), more than $722 million is being allocated to broadband projects around the commonwealth.
"Virginia and the VATI program continue to be the national model for closing the digital divide and today's announcement cements our success," Secretary of Commerce and Trade Brian Ball said in a press release from the governor's office. "This round of grants will connect more than 278,550 households/businesses to high-speed internet, ensuring more communities across the Commonwealth have access to the necessities of modern life."
More than $95 million is being invested in the Northern Shenandoah Valley Regional Commission through All Points Broadband to bring fiber broadband to nearly 40,000 locations in Clarke, Fauquier, Frederick, Page, Warren, Rappahannock, Augusta and Rockingham counties. Shenandoah County will get coverage through Shentel with a $12.2 million award.
Having access to broadband is crucial for students to succeed in higher education, said Laurel Ridge Associate Vice President for Student Services and Academic Support Caroline Wood.
This became especially apparent during the covid pandemic. For more than a year, the majority of classes were online only, so those without broadband had to attend class and do homework on their cell phones, or drive to one of the Laurel Ridge campuses to use wi-fi, or borrow a hot spot from the college. Using phones for classwork isn't conducive to learning, Dr. Wood noted, and some students lacked transportation to come to campus.
"Students who don't have access to broadband at home are at an automatic disadvantage and it perpetuates equity issues for students in our region," Dr. Wood said. "We must advocate for universal access to broadband to ensure all of our residents have access to quality education. While we are happy to provide all technology services at our campuses, including broadband, we understand that is not enough for the modern college student."
The broadband announcement was welcome news to Laurel Ridge recreation and outdoor leadership student Jeff Savoie. He has spotty internet service at his home in Linden in Warren County.
"The whole community shares the internet," Savoie said. "The service can get really clogged up. It's really easy for a tree to fall down and knock everybody offline. I've used the internet here on campus a lot more than I have at home."
The situation is even worse for some of his classmates, he said.
"Expanding broadband for everyone is just better," said Savoie.
*************************
Founded in 1970, Laurel Ridge Community College is a multi-campus public institution of higher education. With three locations — Middletown, Warrenton, and Luray-Page County — the College serves eight localities in the Shenandoah Valley and northern Piedmont regions. The localities are the counties of Clarke, Fauquier, Frederick, Page, Rappahannock, Shenandoah and Warren and the city of Winchester. Laurel Ridge offers more than 75 associate degree and certificate programs in a wide variety of disciplines, in addition to providing access to bachelor's, master's and doctoral degree programs offered on site by a four-year institution. Laurel Ridge also serves the business community by offering workforce preparation programs for employees and employers. Laurel Ridge serves more than 9,000 unduplicated credit students and more than 11,000 individuals in professional development and business and industry courses annually.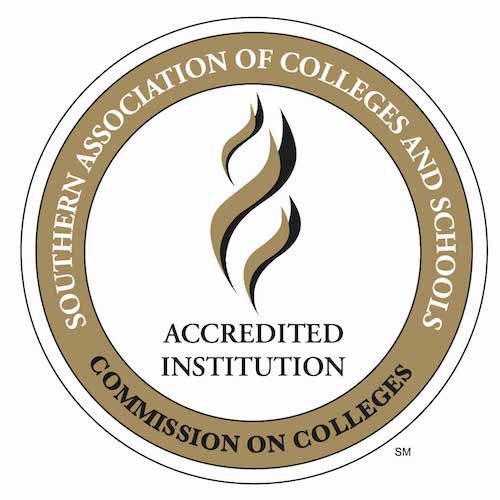 Laurel Ridge Community College is accredited by the Southern Association of Colleges and Schools Commission on Colleges (SACSCOC) to award associate degrees. Laurel Ridge Community College also may offer credentials such as certificates and diplomas at approved degree levels. Questions about the accreditation of Laurel Ridge Community College may be directed in writing to the Southern Association of Colleges and Schools Commission on Colleges at 1866 Southern Lane, Decatur, GA 30033-4097, by calling (404) 679-4500, or by using information available on SACSCOC's website (www.sacscoc.org).
Laurel Ridge Community College is an equal opportunity institution providing educational and employment opportunities, programs, services, and activities. Laurel Ridge shall promote and maintain equal employment and educational opportunities without regard to race, color, religion, disability, sex, sexual orientation, gender identity, ethnicity, marital status, pregnancy, childbirth or related medical conditions including lactation, age (except when age is a bona fide occupational qualification), status as a veteran, national origin, or other non-merit factors. Laurel Ridge also prohibits sexual misconduct including sexual violence or harassment. Inquiries may be directed to the Associate Vice President, Human Resources, [email protected], 173 Skirmisher Lane, Middletown, VA 22645, 540-868-7226.
Laurel Ridge Community College was known as Lord Fairfax Community College until June 2022. For consistency purposes, the college will be referenced as Laurel Ridge going forward.
###