For Immediate Release:
November 12, 2020
Primary Media Contact:
Sally Voth
Public Relations Specialist
[email protected]
Phone: 540-868-7134
It was only fitting that Professor Frank Borleske was the one wielding the extra-large scissors when the ribbon was cut in honor of Laurel Ridge's fiftieth anniversary on Tuesday, Nov. 10.
The math professor is the only current faculty member who has worked at the college since it first opened its doors to students on Sept. 28, 1970.
"I was there at the dedication ceremony, Oct. 17, 1970 in the old student lounge," Professor Borleske recently recalled. "It was an absolutely beautiful day. The mountains were very clear. Gov. Mills Godwin spoke about the advantage of having a community college, how it would change lives in this area."
Godwin also said the mission of the community college was to "educate the young men and women who never thought they would have a chance to go on to college. To many of them, it must seem like a miracle."
In its 50-year history, Laurel Ridge has enrolled more than 400,000 credit and workforce students and presented more than 23,000 with degrees or certificates, President Kim Blosser said during the ribbon-cutting ceremony, which was organized by the Luray-Page County Chamber of Commerce & Visitor Center and the Top of Virginia Regional Chamber. Shenandoah County Chamber of Commerce President/CEO Sharon Baroncelli was also in attendance.
Each year, Laurel Ridge serves about 20,000 students.
"Imagine what it would be like if we had never been built," President Blosser said. "My hope for our next 50 years is that it doesn't take a miracle for so many of our students to earn their credentials or degrees. We have accomplished a great deal in the first 50 years, and we're looking forward to even greater achievements in the next 50."
Middletown Mayor Charles Harbaugh IV, an Laurel Ridge alumnus and adjunct professor, said any town would love to have a community college in its midst.
"I have had many friends and family members who have come through the community college, mainly at the Luray-Page County Center," said Page County Chamber of Commerce & Visitor Center President Regina Hilliard. "May your work continue to bring joy."
Half of her family has attended Laurel Ridge, said Top of Virginia Regional Chamber CEO Cynthia Schneider. Her youngest daughter's future was turned around by attending Laurel Ridge, and she is now studying for her master's degree.
Coming to Laurel Ridge "was a life-changing time for her," Schneider said. "This nurturing environment is a launch pad for success."
Learn more about Laurel Ridge's history and view a timeline at www.laurelridge.edu/50.
*************************
Founded in 1970, Laurel Ridge Community College is a multi-campus public institution of higher education. With three locations — Middletown, Warrenton, and Luray-Page County — the College serves eight localities in the Shenandoah Valley and northern Piedmont regions. The localities are the counties of Clarke, Fauquier, Frederick, Page, Rappahannock, Shenandoah and Warren and the city of Winchester. Laurel Ridge offers more than 75 associate degree and certificate programs in a wide variety of disciplines, in addition to providing access to bachelor's, master's and doctoral degree programs offered on site by a four-year institution. Laurel Ridge also serves the business community by offering workforce preparation programs for employees and employers. Laurel Ridge serves more than 9,000 unduplicated credit students and more than 11,000 individuals in professional development and business and industry courses annually.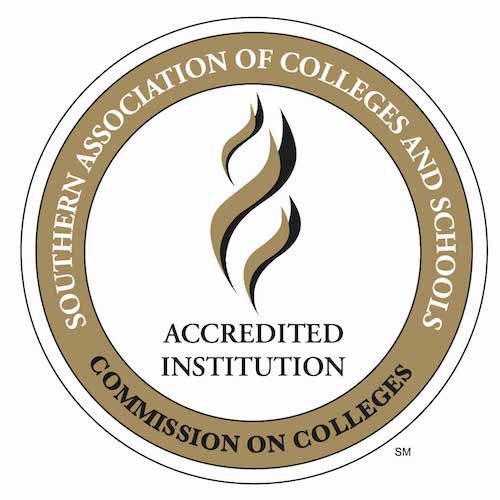 Laurel Ridge Community College is accredited by the Southern Association of Colleges and Schools Commission on Colleges (SACSCOC) to award associate degrees. Laurel Ridge Community College also may offer credentials such as certificates and diplomas at approved degree levels. Questions about the accreditation of Laurel Ridge Community College may be directed in writing to the Southern Association of Colleges and Schools Commission on Colleges at 1866 Southern Lane, Decatur, GA 30033-4097, by calling (404) 679-4500, or by using information available on SACSCOC's website (www.sacscoc.org).
Laurel Ridge Community College is an equal opportunity institution providing educational and employment opportunities, programs, services, and activities. Laurel Ridge shall promote and maintain equal employment and educational opportunities without regard to race, color, religion, disability, sex, sexual orientation, gender identity, ethnicity, marital status, pregnancy, childbirth or related medical conditions including lactation, age (except when age is a bona fide occupational qualification), status as a veteran, national origin, or other non-merit factors. Laurel Ridge also prohibits sexual misconduct including sexual violence or harassment. Inquiries may be directed to the Associate Vice President, Human Resources, [email protected], 173 Skirmisher Lane, Middletown, VA 22645, 540-868-7226.
Laurel Ridge Community College was known as Lord Fairfax Community College until June 2022. For consistency purposes, the college will be referenced as Laurel Ridge going forward.
###