For Immediate Release:
April 28, 2020
Primary Media Contact:
Sally Voth
Public Relations Specialist
[email protected]
Phone: 540-868-7134
Like pretty much every college across the country, Laurel Ridge has switched all of its in-person classes to remote delivery – online in most cases. But, unlike many institutions of higher learning, Laurel Ridge has long been in the online game.
Professors Lori Killough and Jennifer Schaefer have been teaching online classes at Laurel Ridge for about a decade.
"Counting my hybrid class (partially online, partially in-person), I'm more than half online," said Schaefer, who teaches English.
Killough leads the early childhood education program, which can be completed entirely online.
"I've only taught one class face-to-face for years," she said. "I have provided that as an option for students who want it, but more and more they're choosing online classes."
Schaefer has also seen the demand grow for online classes.
"We anticipate that even more students will prefer to remain online now that they've gotten a taste of it due to the COVID-19 shutdown," she said.
Most of Laurel Ridge's professors had received training in online teaching even before the coronavirus crisis.
Schaefer and Killough lead a professional development course, Design Camp, for fellow faculty members wishing to improve their online instruction.
"We advise them to give their students a variety of experiences, rather than the same tools over and over again," Schaefer said. "They should require a variety of assignments and activities."
Faculty members were given further online training and support in mid-March, when the college made the decision to no longer hold in-person classes.
Additionally, all of Laurel Ridge's student services are now available via phone and Zoom. This includes advising appointments, new student orientation, tutoring, financial aid support and registration assistance. Even student activities are being offered virtually and have so far included karaoke, socials and soon an online student leadership summit.
Schaefer said she prefers to not have mandatory synchronous seminars where she and students meet online all at the same time, and instead has asynchronous instruction. While she does some video lectures, most are audio only.
Killough also uses asynchronous delivery, saying her students prefer this because it allows them to access their education on their own time, around jobs and family life.
She said engagement is key to student success in any class, whether it meets online or in person. Online, this could include having discussion boards for students to converse back and forth, promptly responding to emails, and providing timely feedback on assignments.
Sydney Backstrom, who is pursuing her associate degree in general studies, has taken eight online classes at Laurel Ridge.
"Since I don't have a reliable means of transportation to get to campus, it's more convenient to take online classes," she said. "Additionally, I just prefer the variability of online classes. I don't have to stress about being on campus at a certain time or scheduling around my classes.
"My oldest sister works the night shift at a hospital, so online classes were the only way she could really take her classes at Laurel Ridge."
Backstrom gives her professors high marks for how they teach online.
"I think my professors have done a really great job at delivering online classes," she said. "Everything is clearly assigned and organized, and they really stress to contact them if there is an important issue or question. I feel like that last one is important because when people take an online course, they can't ask a question before or after class."
Time management is important for students learning online, Backstrom said, and she keeps a calendar to evenly proportion the work she must do each week. 
Abigale Gomez is studying for an associate degree in human services. She plans to transfer to James Madison University to study social work after she graduates from Laurel Ridge in 2021.
In addition to studying, she is juggling two young children and is a daycare worker.
"Keep in contact with your teacher or your professor," Gomez advised. "They all seem really willing to help you. Also, utilize everything that Canvas (Laurel Ridge's online learning management platform) has to offer, such as the library services and tutoring."
Jasmine Edwards is also a working mother. She is studying for her degree in liberal arts and hopes to eventually transfer to Gallaudet University and then be an American Sign Language interpreter.
At first, Edwards was nervous about her classes going online, but says her professors are even more available than before since they are also at home.
"When I email them, they respond quickly, so I feel like I'm still face-to-face with them," she said. "A couple of my classes have been using Zoom, but mostly we go back and forth through Canvas."
Edwards is even able to stay in close contact with her fellow Student Ambassadors.
"I love it," she said. "I wish we were able to see each other, but we talk almost every day on Facebook. We have a Facebook group through which we keep in contact."
*************************
Founded in 1970, Laurel Ridge Community College is a multi-campus public institution of higher education. With three locations — Middletown, Warrenton, and Luray-Page County — the College serves eight localities in the Shenandoah Valley and northern Piedmont regions. The localities are the counties of Clarke, Fauquier, Frederick, Page, Rappahannock, Shenandoah and Warren and the city of Winchester. Laurel Ridge offers more than 75 associate degree and certificate programs in a wide variety of disciplines, in addition to providing access to bachelor's, master's and doctoral degree programs offered on site by a four-year institution. Laurel Ridge also serves the business community by offering workforce preparation programs for employees and employers. Laurel Ridge serves more than 9,000 unduplicated credit students and more than 11,000 individuals in professional development and business and industry courses annually.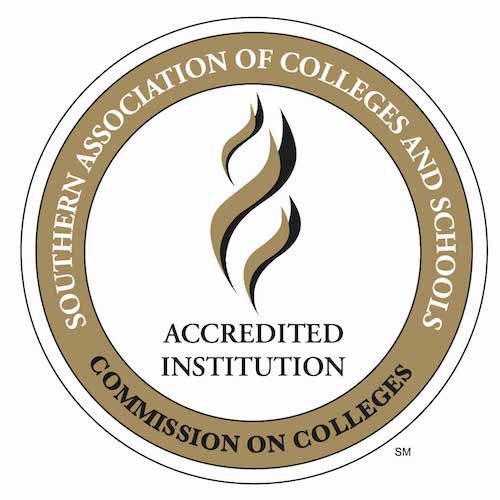 Laurel Ridge Community College is accredited by the Southern Association of Colleges and Schools Commission on Colleges (SACSCOC) to award associate degrees. Laurel Ridge Community College also may offer credentials such as certificates and diplomas at approved degree levels. Questions about the accreditation of Laurel Ridge Community College may be directed in writing to the Southern Association of Colleges and Schools Commission on Colleges at 1866 Southern Lane, Decatur, GA 30033-4097, by calling (404) 679-4500, or by using information available on SACSCOC's website (www.sacscoc.org).
Laurel Ridge Community College is an equal opportunity institution providing educational and employment opportunities, programs, services, and activities. Laurel Ridge shall promote and maintain equal employment and educational opportunities without regard to race, color, religion, disability, sex, sexual orientation, gender identity, ethnicity, marital status, pregnancy, childbirth or related medical conditions including lactation, age (except when age is a bona fide occupational qualification), status as a veteran, national origin, or other non-merit factors. Laurel Ridge also prohibits sexual misconduct including sexual violence or harassment. Inquiries may be directed to the Associate Vice President, Human Resources, [email protected], 173 Skirmisher Lane, Middletown, VA 22645, 540-868-7226.
Laurel Ridge Community College was known as Lord Fairfax Community College until June 2022. For consistency purposes, the college will be referenced as Laurel Ridge going forward.
###