For Immediate Release:
January 31, 2020
Primary Media Contact:
Sally Voth
Public Relations Specialist
[email protected]
Phone: 540-868-7134
Laurel Ridge students specializing in recreation and outdoor leadership studies have another college to seamlessly transfer to thanks to a new 2+2 (two years at Laurel Ridge for an associate degree, and two years for a bachelor's degree) agreement with Ferrum College.
After earning an associate of arts and sciences degree in general studies with a specialization in recreation and outdoor leadership, Laurel Ridge students can then choose to major in either ecotourism, or recreation and outdoor leadership at Ferrum.
Courses students would take while attaining their associate degree include college composition; history, math and science electives; introduction to recreation, parks and leisure studies; outdoor recreation; risk management; leadership and supervision; outdoor adventures; and program planning.
Associate Professor of Health, Physical Education and Recreation Professor Stacey Ellis has built the recreation and outdoor leadership program from the ground up. It is designed to prepare graduates for careers in parks and outdoor recreation, sports management, tourism and events management, therapeutic recreation and more.
"As people and communities continue to realize the impact recreation and being outdoors has on overall wellbeing and health, there will be a growing need for professionals trained in the recreation and outdoor wellness fields," says Laurel Ridge President Kim Blosser. "We at Laurel Ridge are grateful for the hard work put in by Professor Stacey Ellis and her counterparts at Ferrum College to ensure that Laurel Ridge students can seamlessly transfer into their bachelor's degree programs at Ferrum."
The agreement comes about six months after the creation of the Virginia Office of Outdoor Recreation. It's estimated that the recreation industry contributes about $22 billion annually to state revenue and employs around 200,000 people.
"More and more people are discovering the beauty of Virginia and they are spending time in our lakes and trails, and at our many parks and cultural sites," Ferrum College President David Johns says. "We need professionals ready to support this growing area of tourism, and we need them to be business savvy educators who are advocates for Virginia's natural environment. Ferrum College is delighted to partner with Laurel Ridge Community College to prepare such women and men."
In November, the Ferrum Promise initiative was announced. It guarantees that students transferring from a Virginia community college with an appropriate associate degree will be able to graduate within two years, or receive free tuition for the remaining coursework.
Ferrum College joins Radford University and Shepherd University in offering 2+2 agreements for Laurel Ridge recreation and outdoor leadership students. At Radford, students can choose to major in tourism and special events, outdoor recreation and leadership, or recreation therapy. At Shepherd, their options are a public recreation and sports studies degree with a concentration in either public recreation and parks administration, or therapeutic recreation.
Learn more about the program at laurelridge.edu/recreation.
Pictured left to right: Dan Caston, Ferrum College Associate Professor of Recreation Leadership; Angie Dahl, Ferrum College Dean of the School of Health Professions and Social Sciences; Stacey Ellis, Laurel Ridge Associate Professor of Health, Physical Education, and Recreation; Ia Gomez, Laurel Ridge Dean of Science, Engineering, Math, and Health; David L. Johns, President of Ferrum College; Karen Kellison, Laurel Ridge Vice President of Academic and Student Affairs; Chris Coutts, Laurel Ridge Provost; Aimé Sposato, Ferrum College Provost and Vice President for Academic Affairs; Chris Mayer, Ferrum College Associate Professor of Ecotourism; Aaron Conover, Director of Ferrum Outdoors at Ferrum College
*************************
Founded in 1970, Laurel Ridge Community College is a multi-campus public institution of higher education. With three locations — Middletown, Warrenton, and Luray-Page County — the College serves eight localities in the Shenandoah Valley and northern Piedmont regions. The localities are the counties of Clarke, Fauquier, Frederick, Page, Rappahannock, Shenandoah and Warren and the city of Winchester. Laurel Ridge offers more than 75 associate degree and certificate programs in a wide variety of disciplines, in addition to providing access to bachelor's, master's and doctoral degree programs offered on site by a four-year institution. Laurel Ridge also serves the business community by offering workforce preparation programs for employees and employers. Laurel Ridge serves more than 9,000 unduplicated credit students and more than 11,000 individuals in professional development and business and industry courses annually.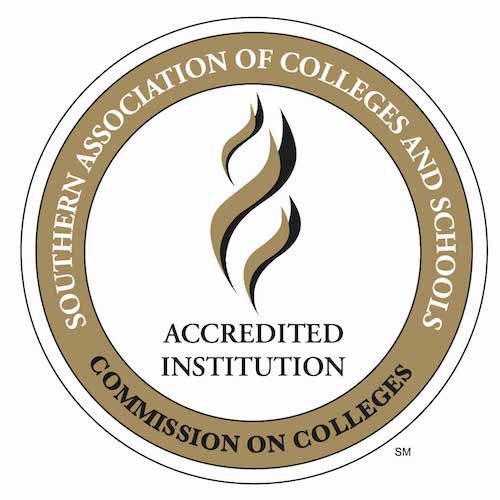 Laurel Ridge Community College is accredited by the Southern Association of Colleges and Schools Commission on Colleges (SACSCOC) to award associate degrees. Laurel Ridge Community College also may offer credentials such as certificates and diplomas at approved degree levels. Questions about the accreditation of Laurel Ridge Community College may be directed in writing to the Southern Association of Colleges and Schools Commission on Colleges at 1866 Southern Lane, Decatur, GA 30033-4097, by calling (404) 679-4500, or by using information available on SACSCOC's website (www.sacscoc.org).
Laurel Ridge Community College is an equal opportunity institution providing educational and employment opportunities, programs, services, and activities. Laurel Ridge shall promote and maintain equal employment and educational opportunities without regard to race, color, religion, disability, sex, sexual orientation, gender identity, ethnicity, marital status, pregnancy, childbirth or related medical conditions including lactation, age (except when age is a bona fide occupational qualification), status as a veteran, national origin, or other non-merit factors. Laurel Ridge also prohibits sexual misconduct including sexual violence or harassment. Inquiries may be directed to the Associate Vice President, Human Resources, [email protected], 173 Skirmisher Lane, Middletown, VA 22645, 540-868-7226.
Laurel Ridge Community College was known as Lord Fairfax Community College until June 2022. For consistency purposes, the college will be referenced as Laurel Ridge going forward.
###