For Immediate Release:
August 14, 2019
Primary Media Contact:
Sally Voth
Public Relations Specialist
[email protected]
Phone: 540-868-7134
Laurel Ridge students are being given the opportunity to participate in a unique way to honor those who were enslaved at Belle Grove Plantation and to preserve their memory.
The plantation and Cedar Creek and Belle Grove National Historical Park are once again partnering with The Slave Dwelling Project on an event entitled "Inalienable Rights:  Free and Enslaved Blacks Crafting a Life in the Shenandoah Valley."
Free presentations and programs 10 a.m. to 6 p.m. Nov. 9, will be followed by the chance for Laurel Ridge and other college students to sleep on the floor of the lower level of Belle Grove, as slaves may have done throughout the plantation's history.
It's the discussions that happen before going to sleep that are the most powerful, according to Joseph McGill, founder of The Slave Dwelling Project, whose mission is to identify dwellings once slept in by slaves and to help the buildings' owners, government agencies or organizations preserve them. Everyone is welcome to come for those conversations.
"We invite others to join us," McGill says, noting that not everyone is up for sleeping on the floor at Belle Grove. "We talk about slavery and the legacy it's left on this nation. We don't have the silver bullet, but it creates a dialogue for us in a comfortable place where we can have these conversations."
The Slave Dwelling Project has visited about 150 sites – some multiple times – in the nine years of its existence, McGill says. Belle Grove has been visited several times.
"There has been a period in our history when we just wanted to talk about or interpret the lives of the enslavers, not those of the enslaved," McGill says. "This project brings attention to these enslaved people, makes them a part of the narrative. We've been successful in doing that just by the simple act of sleeping in these places."
"Our students who participated last year found the experience meaningful and educational," says Laurel Ridge human resources specialist Kristin Iden, who serves on the college's Diversity and Inclusion Council. "I'm really excited to again work with students on this project as they engage in conversation about the enslaved in this region and the legacy slavery has left. I'm also thankful to Belle Grove and the national park for giving our students this opportunity."
In the lead up to The Slave Dwelling Project overnight at Belle Grove, Laurel Ridge will be showing "Skin Deep," a film following a multi-racial group of college students attending a racial sensitivity workshop:  https://lfcc.kanopy.com/product/skin-deep-2.
It will be shown at 1:30 p.m. Aug. 28, in Cornerstone Hall, Room 300, on the Middletown Campus with a discussion on the Slave Dwelling Project led by Belle Grove Plantation Executive Director Kristen Laise. At 1:30 p.m. on Aug. 29, the film will be shown in the Paris Room on the Fauquier Campus, with Iden speaking about the project.
Students interested in signing up to participate in the overnight at Belle Grove can do so at www.laurelridge.edu/slave.
*************************
Founded in 1970, Laurel Ridge Community College is a multi-campus public institution of higher education. With three locations — Middletown, Warrenton, and Luray-Page County — the College serves eight localities in the Shenandoah Valley and northern Piedmont regions. The localities are the counties of Clarke, Fauquier, Frederick, Page, Rappahannock, Shenandoah and Warren and the city of Winchester. Laurel Ridge offers more than 75 associate degree and certificate programs in a wide variety of disciplines, in addition to providing access to bachelor's, master's and doctoral degree programs offered on site by a four-year institution. Laurel Ridge also serves the business community by offering workforce preparation programs for employees and employers. Laurel Ridge serves more than 9,000 unduplicated credit students and more than 11,000 individuals in professional development and business and industry courses annually.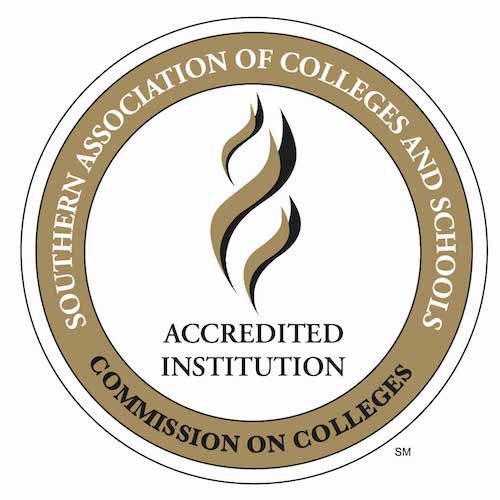 Laurel Ridge Community College is accredited by the Southern Association of Colleges and Schools Commission on Colleges (SACSCOC) to award associate degrees. Laurel Ridge Community College also may offer credentials such as certificates and diplomas at approved degree levels. Questions about the accreditation of Laurel Ridge Community College may be directed in writing to the Southern Association of Colleges and Schools Commission on Colleges at 1866 Southern Lane, Decatur, GA 30033-4097, by calling (404) 679-4500, or by using information available on SACSCOC's website (www.sacscoc.org).
Laurel Ridge Community College is an equal opportunity institution providing educational and employment opportunities, programs, services, and activities. Laurel Ridge shall promote and maintain equal employment and educational opportunities without regard to race, color, religion, disability, sex, sexual orientation, gender identity, ethnicity, marital status, pregnancy, childbirth or related medical conditions including lactation, age (except when age is a bona fide occupational qualification), status as a veteran, national origin, or other non-merit factors. Laurel Ridge also prohibits sexual misconduct including sexual violence or harassment. Inquiries may be directed to the Associate Vice President, Human Resources, [email protected], 173 Skirmisher Lane, Middletown, VA 22645, 540-868-7226.
Laurel Ridge Community College was known as Lord Fairfax Community College until June 2022. For consistency purposes, the college will be referenced as Laurel Ridge going forward.
###