For Immediate Release:
June 28, 2019
Primary Media Contact:
Sally Voth
Public Relations Specialist
[email protected]
Phone: 540-868-7134
Skyline High School graduate Bradley Cute recently completed Laurel Ridge Workforce Solutions' CompTIA A+ Prep and Certification course, and now works for a federal contractor in Luray.
He took advantage of the Guarantee-to-Interview program Workforce Solutions has with Syntelligent Analytic Solutions LLC. Syntelligent has agreed to interview students who have completed the CompTIA A+, CompTIA Network+, CompTIA Security+ or ITIL certification courses.
Based in Falls Church, Syntelligent opened its Luray office in 2012.
The CompTIA A+ course was a natural fit for Cute.
"It's a subject I enjoy – I have always been around computers and I like fixing them," he says. "I'm hoping one day to get into large-scale networking and security for video games. This job will provide me with great IT experience."
Cute was interviewed by Syntelligent in late May, and started working for the firm in early June.
Cute will start off working part-time on the IT help desk, troubleshooting clients' computer issues and developing customer service skills while he obtains his security clearance, says John Rutt, director of IT and security programs at Syntelligent. He will become full-time once he has his clearance.
"Our overall strategic position as a company is to bring more IT jobs into the Page County area," Rutt says. "Currently, we have a contract in support of the U.S. Army requiring CompTIA certification. We hope to maintain a steady line of certified candidates for work that we hope to bring into the area."
Cute is joining 11 other Laurel Ridge grads working at Syntelligent. Two Laurel Ridge students also work at the firm.
"We think Laurel Ridge Workforce Solutions' CompTIA programs are great, and we really think by Lord Fairfax offering this kind of program, it will really stimulate the growth of IT candidates in the Shenandoah Valley," Rutt says.
The CompTIA A+ Certification course is $2,499, but with FastForward grant funding, the student would only have to pay $833. Some students may also qualify for additional financial assistance.
During the course, students will learn about PC hardware and peripherals, mobile device hardware, troubleshooting hardware and network connectivity issues, and installing and configuring operating systems, such as Windows, iOS, Android, Apple OS X and Linux. Additionally, they will learn and apply methods from cybersecurity and cloud computing.
There are 200 job openings for computer user support specialists each year within a 25-mile radius of Laurel Ridge's Middletown Campus. The median income for the industry is $52,856, with new workers starting around $32,215, and highly-experienced employees earning up to $82,207.
Source – Laurel Ridge Emsi Online Career Coach  https://laurelridge.emsicc.com/careers/computer-user-support-specialist?radius=25%20miles&region=Middletown%2C%20VA
To find out more, call (540) 868-7021, or visit lfccworkforce.com/comptia
*************************
Founded in 1970, Laurel Ridge Community College is a multi-campus public institution of higher education. With three locations — Middletown, Warrenton, and Luray-Page County — the College serves eight localities in the Shenandoah Valley and northern Piedmont regions. The localities are the counties of Clarke, Fauquier, Frederick, Page, Rappahannock, Shenandoah and Warren and the city of Winchester. Laurel Ridge offers more than 75 associate degree and certificate programs in a wide variety of disciplines, in addition to providing access to bachelor's, master's and doctoral degree programs offered on site by a four-year institution. Laurel Ridge also serves the business community by offering workforce preparation programs for employees and employers. Laurel Ridge serves more than 9,000 unduplicated credit students and more than 11,000 individuals in professional development and business and industry courses annually.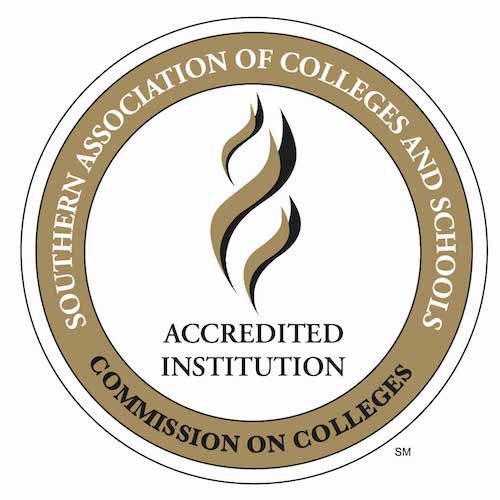 Laurel Ridge Community College is accredited by the Southern Association of Colleges and Schools Commission on Colleges (SACSCOC) to award associate degrees. Laurel Ridge Community College also may offer credentials such as certificates and diplomas at approved degree levels. Questions about the accreditation of Laurel Ridge Community College may be directed in writing to the Southern Association of Colleges and Schools Commission on Colleges at 1866 Southern Lane, Decatur, GA 30033-4097, by calling (404) 679-4500, or by using information available on SACSCOC's website (www.sacscoc.org).
Laurel Ridge Community College is an equal opportunity institution providing educational and employment opportunities, programs, services, and activities. Laurel Ridge shall promote and maintain equal employment and educational opportunities without regard to race, color, religion, disability, sex, sexual orientation, gender identity, ethnicity, marital status, pregnancy, childbirth or related medical conditions including lactation, age (except when age is a bona fide occupational qualification), status as a veteran, national origin, or other non-merit factors. Laurel Ridge also prohibits sexual misconduct including sexual violence or harassment. Inquiries may be directed to the Associate Vice President, Human Resources, [email protected], 173 Skirmisher Lane, Middletown, VA 22645, 540-868-7226.
Laurel Ridge Community College was known as Lord Fairfax Community College until June 2022. For consistency purposes, the college will be referenced as Laurel Ridge going forward.
###