For Immediate Release:
June 12, 2019
Primary Media Contact:
Sally Voth
Public Relations Specialist
[email protected]
Phone: 540-868-7134
They're barely out of high school, and already a group of students has begun building their careers thanks to a unique opportunity with Laurel Ridge Workforce Solutions.
The first cohort of high school students enrolled in the Heavy Equipment Operators (HEO) program is finishing up classes this week, and many students have already been hired by heavy construction companies. The college and the hiring companies have prepared a special signing day ceremony for 5 p.m. Thursday, June 13, at the college's Vint Hill site.
Lord Fairfax became the first community college in Virginia to offer statewide industry credential programs for heavy equipment operators in 2017. Students are trained to work on a variety of contractor equipment and trucks used for demolition, earth moving, trench digging, road building and site grading in the construction and transportation industries.
There is high demand for heavy equipment operators in Virginia, and the median salary is $45,890 a year.
Students enrolled in Laurel Ridge's HEO program not only receive training from experienced instructors, they're trained on state-of-the-art simulation equipment. Additionally, the course comes with a "guarantee to interview" with local construction companies upon successful completion.
All of the students who wished to immediately enter the workforce received job offers, Laurel Ridge Fauquier Campus Workforce Director Carlene Hurdle says.
"These students have been given a tremendous opportunity to begin their careers this summer – in fact, some have already started working this week," she says. "We know that this is a field that is consistently in high demand. Just look around you – we have the Interstate 66 widening and other road projects, as well as continued growth in commercial and residential building."
Fauquier County Public Schools offered to cover the cost of the class – considered as an elective credit by the school system – for nine students. The evening class started in March, and two students from Prince William County also signed up. Those two students only had to pay $916 for the course thanks to FastForward funding, which covered two-thirds of the program cost.
"Our partnership with Laurel Ridge and HCCA has enabled us to offer our students training in the high-demand field of excavation," Fauquier County Public Schools Superintendent Dr. David Jeck says. "This program is a great example of connecting student learning with workplace opportunities."
Prince William County Public Schools CTE Supervisor Doug Wright calls the experience "a unique and exciting educational opportunity."
He lauds the forward vision of Laurel Ridge's Carlene Hurdle and Heavy Construction Contractors Association (HCCA) Executive Director Ken Garrison.
"HCCA member companies, plus our higher education partner at Laurel Ridge, along with Fauquier County Public Schools and Prince William County Public Schools, provide an example of how when we all work together we can make a difference and bring career pathways and opportunities to the future workforce – our students," Wright says. "This program is a game changer for students who want to explore the world of HEO and who want to turn it into a lucrative and rewarding career. The HEO program provided students with an opportunity they would otherwise not have had as part of their typical high school experience."
Laurel Ridge's HEO course is endorsed by the HCCA, which quickly mobilized an employer-driven curriculum advisory committee and connected Workforce Solutions staff with simulation equipment vendors as the course was being developed. Additionally, when FastForward funding was temporarily halted, HCCA members were so committed to the need for the program, they raised $50,000 to supplement scholarship funding.
HEO classes are currently enrolling at Vint Hill and will start in mid-July. Laurel Ridge Workforce Solutions is also able to start offering HEO classes at the Middletown Campus starting in October. FastForward funding is available for these classes, and additional funding may be available for those who qualify.
Visit lfccworkforce.com/HEO or call 540-868-7021 to register or find out more.
*************************
Founded in 1970, Laurel Ridge Community College is a multi-campus public institution of higher education. With three locations — Middletown, Warrenton, and Luray-Page County — the College serves eight localities in the Shenandoah Valley and northern Piedmont regions. The localities are the counties of Clarke, Fauquier, Frederick, Page, Rappahannock, Shenandoah and Warren and the city of Winchester. Laurel Ridge offers more than 75 associate degree and certificate programs in a wide variety of disciplines, in addition to providing access to bachelor's, master's and doctoral degree programs offered on site by a four-year institution. Laurel Ridge also serves the business community by offering workforce preparation programs for employees and employers. Laurel Ridge serves more than 9,000 unduplicated credit students and more than 11,000 individuals in professional development and business and industry courses annually.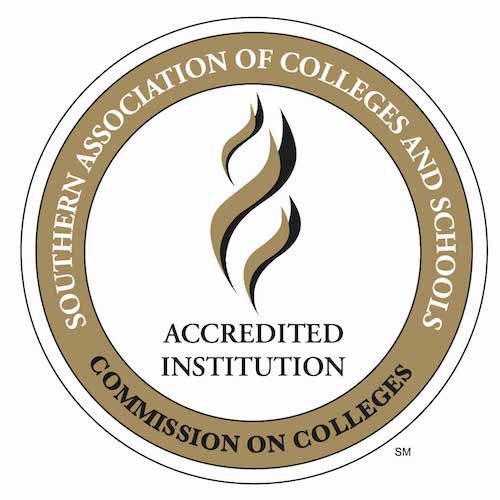 Laurel Ridge Community College is accredited by the Southern Association of Colleges and Schools Commission on Colleges (SACSCOC) to award associate degrees. Laurel Ridge Community College also may offer credentials such as certificates and diplomas at approved degree levels. Questions about the accreditation of Laurel Ridge Community College may be directed in writing to the Southern Association of Colleges and Schools Commission on Colleges at 1866 Southern Lane, Decatur, GA 30033-4097, by calling (404) 679-4500, or by using information available on SACSCOC's website (www.sacscoc.org).
Laurel Ridge Community College is an equal opportunity institution providing educational and employment opportunities, programs, services, and activities. Laurel Ridge shall promote and maintain equal employment and educational opportunities without regard to race, color, religion, disability, sex, sexual orientation, gender identity, ethnicity, marital status, pregnancy, childbirth or related medical conditions including lactation, age (except when age is a bona fide occupational qualification), status as a veteran, national origin, or other non-merit factors. Laurel Ridge also prohibits sexual misconduct including sexual violence or harassment. Inquiries may be directed to the Associate Vice President, Human Resources, [email protected], 173 Skirmisher Lane, Middletown, VA 22645, 540-868-7226.
Laurel Ridge Community College was known as Lord Fairfax Community College until June 2022. For consistency purposes, the college will be referenced as Laurel Ridge going forward.
###