For Immediate Release:
February 5, 2019
Primary Media Contact:
Sally Voth
Public Relations Specialist
[email protected]
Phone: 540-868-7134
A group of Laurel Ridge students working on a virtual global exchange with college students in Jordan impressed Assistant U.S. Secretary of State for Educational and Cultural Affairs Marie Royce during her visit to the Middletown Campus on Monday, Feb. 4.
During the fall semester, 19 Laurel Ridge students participated in a 10-week virtual exchange with students attending Khawarizmi College in Amman, Jordan.
They were tasked with identifying a sustainability problem the hospitality industry faces, and working together on a solution. Students from the two colleges developed a "Bottlebot" that will compact plastic water bottles which can then be sold to companies that can use the plastic in building materials. Those who recycle the bottles will receive money or coupons.
The students primarily communicated via Skype and Facebook.
The exchange was built around the Global Solutions Sustainability Challenge, a project supported by the Stevens Initiative, which is sponsored by the U.S. Department of State and administered by the Aspen Institute.
The Stevens Initiative is an international effort to build global competence and career readiness for young people in the United States and the Middle East and North Africa while growing and enhancing the field of virtual exchange: online, international, and collaborative learning. It was established in honor of Ambassador Christopher Stevens, who was killed during an attack on the U.S. Consulate in Benghazi, Libya, in 2012.
IREX, started in 1968 as the International Research & Exchanges board, implemented the challenge.
The assistant secretary, along with representatives from the State Department, IREX, the Stevens Initiative, the Aspen Institute and Frederick County Public Schools, came to Laurel Ridge to learn more about the exchange and what students on both sides of the world learned.
Royce, whose background includes both business and academia – she was a professor at California State Polytechnic University in Pomona, Calif. – said she talked about the Stevens Initiative during her confirmation hearing "because I thought it was so powerful to think about the fact that students could talk to each other in virtual exchange."
She questioned students about what soft skills they had learned during the exchange program. The Jordanian students joined the forum on Skype.
"The two most important things we learned were leadership and communication skills," Laurel Ridge student Bradley Gaines said. "It's really difficult talking to people who are hours ahead of you and don't speak your native language."
Taylor Carhart said she had never before worked with anyone so geographically distant.
"Being on Facebook with them, I was able to see more of their culture and learn more about them," she said, adding she enjoyed the Arabic music her Jordanian teammates posted. "I discovered we're very similar. They're very hard-working individuals, very smart."
Khawarizmi College student Sawsan Al Fawair said she is a 22-year-old woman studying translation.
"We changed our mind about American youth as a result of the exchange," she said. "We used to believe that they were arrogant, but we discovered from this program that they're humble. Also, they were very patient and helpful. They were really sweet."
Computer Science Professor Melissa Stange, faculty advisor on the project, said she brought the virtual exchange to students because she knew most students never get the chance to study abroad. The project served as an excellent way for students to develop soft skills, such as cross-cultural communication, problem-solving abilities and critical-thinking skills.
"Now, the students are thinking more outside of the box," Stange, who once was an exchange student to Spain, said. "They realize there is a bigger world out there."
A BottleBot prototype will be built at Laurel Ridge using designs from the Jordanian teammates, but the machine will be manufactured in Jordan, according to Stange.
The Laurel Ridge-Khawarizmi College joint team, calling themselves Agents of Change were selected as finalists in the challenge in December, and will present their product at the Global Solutions Summit in March in Washington, D.C. Some of the Jordanian students will be in attendance.
"You're really a team together – a global team," Royce told the students. "I'm very proud of you. I'm so pleased I can be here to see what you all have accomplished."
For more information about the Global Solutions Sustainability Challenge, visit www.irex.org/project/global-solutions.
Pictured in the above photo left to right:  Laurel Ridge students Rachel Stange, Bradley Gaines, John Ziesmer, Robert Wallace and Taylor Carhart. Assistant Secretary Marie Royce is in the center.
*************************
Founded in 1970, Laurel Ridge Community College is a multi-campus public institution of higher education. With three locations — Middletown, Warrenton, and Luray-Page County — the College serves eight localities in the Shenandoah Valley and northern Piedmont regions. The localities are the counties of Clarke, Fauquier, Frederick, Page, Rappahannock, Shenandoah and Warren and the city of Winchester. Laurel Ridge offers more than 75 associate degree and certificate programs in a wide variety of disciplines, in addition to providing access to bachelor's, master's and doctoral degree programs offered on site by a four-year institution. Laurel Ridge also serves the business community by offering workforce preparation programs for employees and employers. Laurel Ridge serves more than 9,000 unduplicated credit students and more than 11,000 individuals in professional development and business and industry courses annually.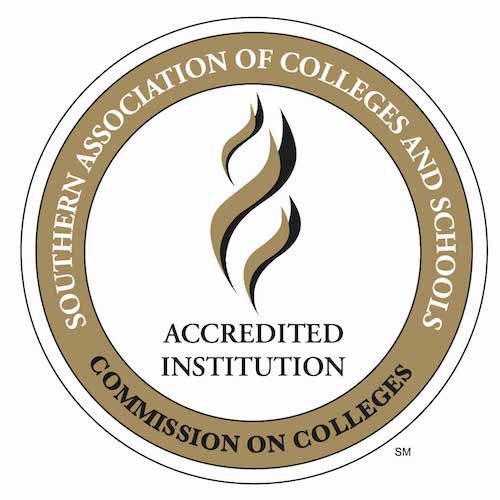 Laurel Ridge Community College is accredited by the Southern Association of Colleges and Schools Commission on Colleges (SACSCOC) to award associate degrees. Laurel Ridge Community College also may offer credentials such as certificates and diplomas at approved degree levels. Questions about the accreditation of Laurel Ridge Community College may be directed in writing to the Southern Association of Colleges and Schools Commission on Colleges at 1866 Southern Lane, Decatur, GA 30033-4097, by calling (404) 679-4500, or by using information available on SACSCOC's website (www.sacscoc.org).
Laurel Ridge Community College is an equal opportunity institution providing educational and employment opportunities, programs, services, and activities. Laurel Ridge shall promote and maintain equal employment and educational opportunities without regard to race, color, religion, disability, sex, sexual orientation, gender identity, ethnicity, marital status, pregnancy, childbirth or related medical conditions including lactation, age (except when age is a bona fide occupational qualification), status as a veteran, national origin, or other non-merit factors. Laurel Ridge also prohibits sexual misconduct including sexual violence or harassment. Inquiries may be directed to the Associate Vice President, Human Resources, [email protected], 173 Skirmisher Lane, Middletown, VA 22645, 540-868-7226.
Laurel Ridge Community College was known as Lord Fairfax Community College until June 2022. For consistency purposes, the college will be referenced as Laurel Ridge going forward.
###