For Immediate Release:
July 18, 2018
Primary Media Contact:
Sally Voth
Public Relations Specialist
[email protected]
Phone: 540-868-7134
Laurel Ridge President Kim Blosser is pleased to announce that Laurel Ridge's accreditation has been reaffirmed by the Southern Association of Colleges and Schools Commission on Colleges (SACSCOC).
SACSCOC is recognized by the U.S. Department of Education and serves as the regional body for the accreditation of higher educational institutions granting degrees in Virginia, North Carolina, South Carolina, Kentucky, Tennessee, Georgia, Florida, Alabama, Mississippi, Louisiana and Texas. Its mission is to "assure the educational quality and improve the effectiveness of member institutions."
Reaccreditation with no additional reporting was recommended for Laurel Ridge resulting from a successful three-day visit to the college by a SACSCOC committee last October.
"This is wonderful news for Laurel Ridge," Blosser says. "This process has truly been a college-wide effort – from preparing the compliance certification documentation, to developing our QEP and educating the college community on it, to consistently maintaining the high standards required throughout our entire institution.
"We learned so much throughout this process, especially what a special college Laurel Ridge is thanks to what our employees do each and every day."
As part of the rigorous reaccreditation process, Laurel Ridge submitted a compliance certification document assessing how well the college felt it was complying with core requirements, comprehensive standards and federal regulations as required by SACSCOC. That document was subject to review by an off-site committee, which then offered advice to the committee that visited Laurel Ridge.
Additionally, Lord Fairfax was required to develop a quality enhancement plan (QEP) that could be incorporated into the campus community and that addressed at least one issue related to institutional improvement. After extensively seeking input from faculty, staff and students on suggested topics, information literacy was chosen.
Laurel Ridge's "Searching for Truth in the Digital Age:  A Quality Enhancement Plan for Information Literacy" focused on training students to gain proficiency in finding, understanding and evaluating information, and then to become adept at applying, integrating, creating and sharing information.
Information literacy skills were incorporated into various classes, the importance of information literacy was stressed through signage around campus, professional development activities promoted improving information literacy, and the topic was addressed during the annual Student Research Symposium. Additionally, Laurel Ridge became a participant in the Learning Information Literacy across the Curriculum Project at Georgia Southern University, which scores students' online research efforts to understand skill development.
Director of Planning and Institutional Effectiveness John Milam coordinated efforts to compile, prepare and file hundreds of pages to document Laurel Ridge's adherence to SACSCOC standards.
"While preparing for reaccreditation required much extra work and diligence, it's worth it to show that we are indeed delivering to our students the high standard of education they need and deserve to embark on the career and educational pathways they wish to pursue," Milam says. "Our employees work hard every day to provide the best service possible."
The reaccreditation process takes place every 10 years, with an interim report due after five years.
To learn more about Laurel Ridge's QEP, visit www.laurelridge.edu/qep. For more about SACSCOC, go to www.sacscoc.org.
*************************
Founded in 1970, Laurel Ridge Community College is a multi-campus public institution of higher education. With three locations — Middletown, Warrenton, and Luray-Page County — the College serves eight localities in the Shenandoah Valley and northern Piedmont regions. The localities are the counties of Clarke, Fauquier, Frederick, Page, Rappahannock, Shenandoah and Warren and the city of Winchester. Laurel Ridge offers more than 75 associate degree and certificate programs in a wide variety of disciplines, in addition to providing access to bachelor's, master's and doctoral degree programs offered on site by a four-year institution. Laurel Ridge also serves the business community by offering workforce preparation programs for employees and employers. Laurel Ridge serves more than 9,000 unduplicated credit students and more than 11,000 individuals in professional development and business and industry courses annually.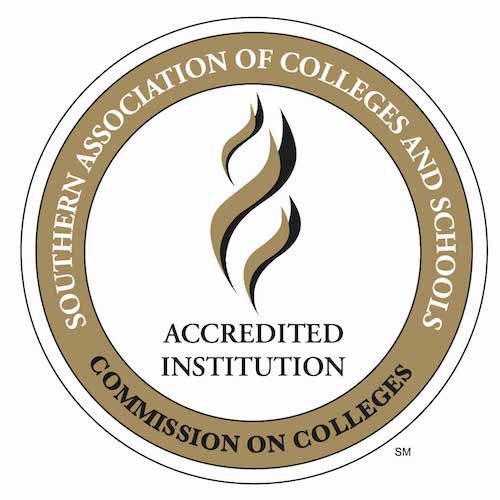 Laurel Ridge Community College is accredited by the Southern Association of Colleges and Schools Commission on Colleges (SACSCOC) to award associate degrees. Laurel Ridge Community College also may offer credentials such as certificates and diplomas at approved degree levels. Questions about the accreditation of Laurel Ridge Community College may be directed in writing to the Southern Association of Colleges and Schools Commission on Colleges at 1866 Southern Lane, Decatur, GA 30033-4097, by calling (404) 679-4500, or by using information available on SACSCOC's website (www.sacscoc.org).
Laurel Ridge Community College is an equal opportunity institution providing educational and employment opportunities, programs, services, and activities. Laurel Ridge shall promote and maintain equal employment and educational opportunities without regard to race, color, religion, disability, sex, sexual orientation, gender identity, ethnicity, marital status, pregnancy, childbirth or related medical conditions including lactation, age (except when age is a bona fide occupational qualification), status as a veteran, national origin, or other non-merit factors. Laurel Ridge also prohibits sexual misconduct including sexual violence or harassment. Inquiries may be directed to the Associate Vice President, Human Resources, [email protected], 173 Skirmisher Lane, Middletown, VA 22645, 540-868-7226.
Laurel Ridge Community College was known as Lord Fairfax Community College until June 2022. For consistency purposes, the college will be referenced as Laurel Ridge going forward.
###