For Immediate Release:
April 20, 2018
Primary Media Contact:
Sally Voth
Public Relations Specialist
[email protected]
Phone: 540-868-7134
Strasburg High School graduate Russell Rinker, a successful actor and musician, is coming to Laurel Ridge Community College this month to direct its first-ever cabaret, "Best of Broadway." The shows are at 7 p.m. April 27 and 28, and 2:30 p.m. April 29. Rehearsals start Sunday, April 22.
Rinker, finishing up the Broadway National Tour of "Amazing Grace" – he plays Capt. Newton – following the show's two-month residency in Washington, D.C., has long ties to Laurel Ridge.
His mother, Judy, was the first Shenandoah County resident to enroll at Laurel Ridge in 1970, and was a member of the first graduating class, the class of 1972. Additionally, she was the Outstanding Graduate that year, and worked at the college for 32 years, many as executive secretary to the president. Last year, Judy Rinker was awarded a Medallion of Recognition for all she has done for Lord Fairfax.
Russell Rinker's father, Rick, a retired law enforcement officer, has taught criminology courses at Laurel Ridge. Both Judy and Rick Rinker have performed in Laurel Ridge's Fairfax Follies shows in the past. Their son has often served as musical director of the follies.
"I was in my first Fairfax Follies at the age of 4," Russell Rinker says. "My sister [Kelly Cauthorn] was, too. It was a big family thing every year."
He was in the show singing, dancing and acting in skits, every year until he went away to the College of William and Mary where he studied theater and English. Rinker would return when he could, depending on where he was living and working at the time.
One of Rinker's biggest successes has come as a long-time member of Blue Man Group, including five years in Las Vegas. When that ended in 2014, he returned to the Washington, D.C. area where he has mostly done musical theater.
"I've been pretty lucky to be working as an actor, or a musician, or both, for most of my adult life," Rinker says.
His return to the East Coast has meant he has been able to be the musical director of Fairfax Follies, with Professor Andrea Ludwick, serving as director, in recent years. His tour with "Amazing Grace," which wraps up this week, meant the Follies won't be put on this year. But, there is the right amount of time to stage the "Best of Broadway" Cabaret instead.
"Coming to see the show is a great way to support the arts, especially locally," Rinker says. "This is good, old-fashioned entertainment. It's family friendly."
Tickets for the shows are $5 for adults and $2 for students and children under 12. They're available at the door of the McCoy Theatre.
For more information, visit www.laurelridge.edu/cabaret.
*************************
Founded in 1970, Laurel Ridge Community College is a multi-campus public institution of higher education. With three locations — Middletown, Warrenton, and Luray-Page County — the College serves eight localities in the Shenandoah Valley and northern Piedmont regions. The localities are the counties of Clarke, Fauquier, Frederick, Page, Rappahannock, Shenandoah and Warren and the city of Winchester. Laurel Ridge offers more than 75 associate degree and certificate programs in a wide variety of disciplines, in addition to providing access to bachelor's, master's and doctoral degree programs offered on site by a four-year institution. Laurel Ridge also serves the business community by offering workforce preparation programs for employees and employers. Laurel Ridge serves more than 9,000 unduplicated credit students and more than 11,000 individuals in professional development and business and industry courses annually.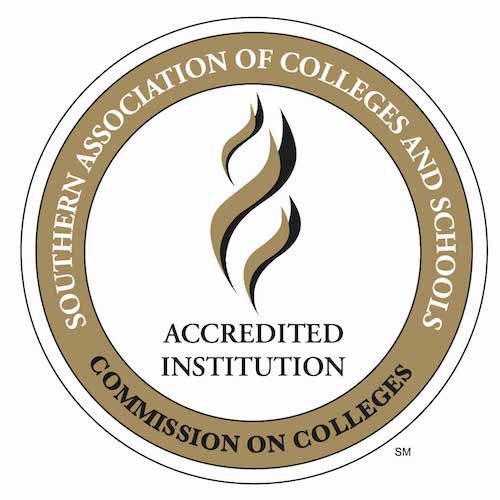 Laurel Ridge Community College is accredited by the Southern Association of Colleges and Schools Commission on Colleges (SACSCOC) to award associate degrees. Laurel Ridge Community College also may offer credentials such as certificates and diplomas at approved degree levels. Questions about the accreditation of Laurel Ridge Community College may be directed in writing to the Southern Association of Colleges and Schools Commission on Colleges at 1866 Southern Lane, Decatur, GA 30033-4097, by calling (404) 679-4500, or by using information available on SACSCOC's website (www.sacscoc.org).
Laurel Ridge Community College is an equal opportunity institution providing educational and employment opportunities, programs, services, and activities. Laurel Ridge shall promote and maintain equal employment and educational opportunities without regard to race, color, religion, disability, sex, sexual orientation, gender identity, ethnicity, marital status, pregnancy, childbirth or related medical conditions including lactation, age (except when age is a bona fide occupational qualification), status as a veteran, national origin, or other non-merit factors. Laurel Ridge also prohibits sexual misconduct including sexual violence or harassment. Inquiries may be directed to the Associate Vice President, Human Resources, [email protected], 173 Skirmisher Lane, Middletown, VA 22645, 540-868-7226.
Laurel Ridge Community College was known as Lord Fairfax Community College until June 2022. For consistency purposes, the college will be referenced as Laurel Ridge going forward.
###