For Immediate Release:
October 27, 2017
Primary Media Contact:
Sally Voth
Public Relations Specialist
[email protected]
Phone: 540-868-7134
The Laurel Ridge Community College Career Pathways Consortium received one of 13 inaugural Governor's Awards for Excellence and Innovation in Education Thursday night at the Executive Mansion. Additionally, Laurel Ridge played a role in two other awards presented that evening, including one that recognized Fauquier County Public Schools, an educational foundation and the Laurel Ridge Fauquier Campus.
The awards were given among five categories:  closing the achievement gap, community partnerships and collaboration, innovation in education, preparing students for the new Virginia economy and supporting school readiness. More than 120 nominations were received.
The Laurel Ridge Career Pathways Consortium – which includes the career and technical education directors from the school divisions in Winchester, and Clarke, Frederick, Page, Rappahannock, Shenandoah and Warren counties – was awarded in the community partnerships and collaboration category for the Worlds of Work! career expo, a two-day career exploration fair managed by the consortium in partnership with Barrett Machine Inc., the Northern Shenandoah Valley Regional Commission, the Frederick County Economic Development Authority, the Winchester Economic Development Authority and Winchester Wealth Management.
The mission of the consortium is to advance career and technical education at both the secondary and post-secondary levels by creating pipelines to programs at the post-secondary level. Consortium initiatives to date include the WoW! event for seventh-graders, the Laurel Ridge Trades Academy and an EMT Academy that will launch in 2018-19.
Additionally, consortium partners work together on the Valley Health Partnership to advance allied health programs of study. As a result of that partnership, Laurel Ridge is working with each county and the city of Winchester to create programs that are supported by the Claude Moore Charitable Foundation. Thus far, Laurel Ridge has received $344,000 from the foundation, and has launched projects in Frederick, Page, Shenandoah, and Rappahannock counties.
Laurel Ridge also collaborates with Winchester Public Schools on their Claude Moore initiatives, and a recently-created Medical Laboratory Technician program extends the pipeline from John Handley High School to Laurel Ridge Community College.
"Advancing career and technical education programs at the secondary and post-secondary levels while maintaining high academic standards for all students is fueling the workforce of the United States," says Laurel Ridge Dean of Academic, Student Affairs and Outreach Brenda Byard, who attended the awards ceremony on Thursday. "Today's employers want employees who can do the job and possess the polish of great communication, critical thinking, and initiative.
"The Worlds of Work! is one example of a great initiative where school divisions, Laurel Ridge, and two special people, Sally Michaels with the Frederick County Economic Development Authority, and Stacy Barrett, of Barrett Machining, came together to pool resources from the community to sponsor this event for nearly 3,000 seventh-graders. We are a community of leaders who believe that the future is our young people. We want them to be their absolute best."
Laurel Ridge was also a factor in a second award in the community partnerships and collaboration category. The Fauquier County Public Schools Division was honored for its collaboration with the Fauquier Excellence in Education Foundation and Laurel Ridge's Fauquier Campus in connecting students and parents to the educational opportunities available at Laurel Ridge.
Additionally, Laurel Ridge partners with Valley Health System, which Gov. McAuliffe recognized for preparing students for the new Virginia economy by partnering with regional school divisions and other agencies in promoting and fostering a health science career pipeline.
*************************
Founded in 1970, Laurel Ridge Community College is a multi-campus public institution of higher education. With three locations — Middletown, Warrenton, and Luray-Page County — the College serves eight localities in the Shenandoah Valley and northern Piedmont regions. The localities are the counties of Clarke, Fauquier, Frederick, Page, Rappahannock, Shenandoah and Warren and the city of Winchester. Laurel Ridge offers more than 75 associate degree and certificate programs in a wide variety of disciplines, in addition to providing access to bachelor's, master's and doctoral degree programs offered on site by a four-year institution. Laurel Ridge also serves the business community by offering workforce preparation programs for employees and employers. Laurel Ridge serves more than 9,000 unduplicated credit students and more than 11,000 individuals in professional development and business and industry courses annually.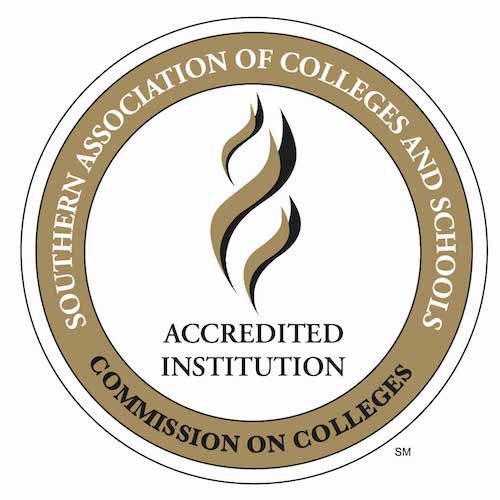 Laurel Ridge Community College is accredited by the Southern Association of Colleges and Schools Commission on Colleges (SACSCOC) to award associate degrees. Laurel Ridge Community College also may offer credentials such as certificates and diplomas at approved degree levels. Questions about the accreditation of Laurel Ridge Community College may be directed in writing to the Southern Association of Colleges and Schools Commission on Colleges at 1866 Southern Lane, Decatur, GA 30033-4097, by calling (404) 679-4500, or by using information available on SACSCOC's website (www.sacscoc.org).
Laurel Ridge Community College is an equal opportunity institution providing educational and employment opportunities, programs, services, and activities. Laurel Ridge shall promote and maintain equal employment and educational opportunities without regard to race, color, religion, disability, sex, sexual orientation, gender identity, ethnicity, marital status, pregnancy, childbirth or related medical conditions including lactation, age (except when age is a bona fide occupational qualification), status as a veteran, national origin, or other non-merit factors. Laurel Ridge also prohibits sexual misconduct including sexual violence or harassment. Inquiries may be directed to the Associate Vice President, Human Resources, [email protected], 173 Skirmisher Lane, Middletown, VA 22645, 540-868-7226.
Laurel Ridge Community College was known as Lord Fairfax Community College until June 2022. For consistency purposes, the college will be referenced as Laurel Ridge going forward.
###