For Immediate Release:
July 14, 2017
Primary Media Contact:
Sally Voth
Public Relations Specialist
[email protected]
Phone: 540-868-7134
Laurel Ridge will become the first community college in Virginia to offer statewide industry credential programs for heavy equipment operators. The college has been awarded a $453,686 Workforce Capacity Building grant from the Virginia Community College System. The grant will allow for the establishment of a heavy equipment operator credential program at Laurel Ridge's Vint Hill site, and for the expansion of several trades programs on the Fauquier Campus.
Beginning this winter, Laurel Ridge will offer the Commonwealth's first statewide-recognized industry credential program for heavy equipment operations. The college will use the National Center for Construction Education and Research's curriculum and national industry credentialing. Students will be trained using state-of-the-art simulation equipment.
"The simulation equipment will allow our students to gain hands-on training on multiple types of
heavy construction equipment that will replicate real-life operating scenarios through rotating-motion platforms and high-resolution 3D displays," Laurel Ridge Worforce Solutions and Continuing Education Vice President Jeanian Clark says. "Students will do the actual motions and feel the vibrations while moving, digging and lifting in real-time weather and soil conditions."
Graduates of the program would operate heavy equipment used to build roads, bridges and buildings.
It is projected that nearly 150 new construction equipment operators will be needed each year in the immediate Fauquier County region, with those jobs paying an average of $43,000 a year. There is also significant demand for the skilled technicians in Northern Virginia. The Heavy Construction Contractors Association (HCCA) suggested the program to Laurel Ridge program leaders.
"There is absolutely a need for qualified heavy equipment operators," says HCCA Secretary T.J. Rodgers, a project manager with S.W. Rodgers Co. Inc. "With the Interstate 66 widening project, we're going to see an increasing shortage of qualified operators."
The high cost of a four-year degree combined with the increased need for skilled technicians has led to the critical need for training such as Laurel Ridge's new heavy equipment operator program.
"Having an education like this where somebody can come directly out of the credentialing process and make a decent living will be a huge benefit to our community," Rodgers adds.
Also thanks to the VCCS grant, Laurel Ridge will expand its electrical, HVAC and plumbing trades programs in Fauquier County to their full Level-4 Journeyman potential, allowing students to apply for state licensure. The Middletown Campus already offers the full apprenticeship programs in those trades.
*************************
Founded in 1970, Laurel Ridge Community College is a multi-campus public institution of higher education. With three locations — Middletown, Warrenton, and Luray-Page County — the College serves eight localities in the Shenandoah Valley and northern Piedmont regions. The localities are the counties of Clarke, Fauquier, Frederick, Page, Rappahannock, Shenandoah and Warren and the city of Winchester. Laurel Ridge offers more than 75 associate degree and certificate programs in a wide variety of disciplines, in addition to providing access to bachelor's, master's and doctoral degree programs offered on site by a four-year institution. Laurel Ridge also serves the business community by offering workforce preparation programs for employees and employers. Laurel Ridge serves more than 9,000 unduplicated credit students and more than 11,000 individuals in professional development and business and industry courses annually.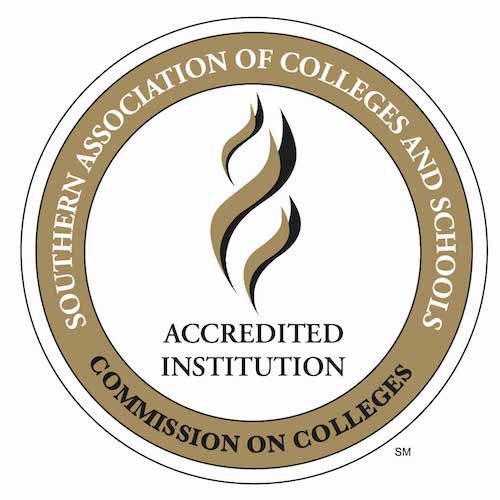 Laurel Ridge Community College is accredited by the Southern Association of Colleges and Schools Commission on Colleges (SACSCOC) to award associate degrees. Laurel Ridge Community College also may offer credentials such as certificates and diplomas at approved degree levels. Questions about the accreditation of Laurel Ridge Community College may be directed in writing to the Southern Association of Colleges and Schools Commission on Colleges at 1866 Southern Lane, Decatur, GA 30033-4097, by calling (404) 679-4500, or by using information available on SACSCOC's website (www.sacscoc.org).
Laurel Ridge Community College is an equal opportunity institution providing educational and employment opportunities, programs, services, and activities. Laurel Ridge shall promote and maintain equal employment and educational opportunities without regard to race, color, religion, disability, sex, sexual orientation, gender identity, ethnicity, marital status, pregnancy, childbirth or related medical conditions including lactation, age (except when age is a bona fide occupational qualification), status as a veteran, national origin, or other non-merit factors. Laurel Ridge also prohibits sexual misconduct including sexual violence or harassment. Inquiries may be directed to the Associate Vice President, Human Resources, [email protected], 173 Skirmisher Lane, Middletown, VA 22645, 540-868-7226.
Laurel Ridge Community College was known as Lord Fairfax Community College until June 2022. For consistency purposes, the college will be referenced as Laurel Ridge going forward.
###