For Immediate Release:
March 3, 2017
Primary Media Contact:
Sally Voth
Public Relations Specialist
[email protected]
Phone: 540-868-7134
The Laurel Ridge Educational Foundation has received a $144,000 grant from the Fairfax, Virginia-based Claude Moore Charitable Foundation (CMCF). With this funding, Laurel Ridge will:
Work with Rappahannock County schools to initiate a certified nursing assistant program (CNA). Rappahannock is the only county in Laurel Ridge's service region that lacks a CNA program.
Partner with Shenandoah County schools to start a career studies certificate program in medical office administration.  Once they earn this certificate, Shenandoah County students may choose to go right into the healthcare workforce, or continue at Laurel Ridge and pursue a certificate in medical administration assistant, a certificate in medical billing and coding, or an associate degree in health information management.
Create a program for high school students who have already received certification as a CNA to go on to earn a healthcare technician career studies certificate as a medication aide.
Laurel Ridge leads the College and Career Pathways Consortium, which includes the directors of career and technical education (CTE) in seven school divisions served by Laurel Ridge. Many of these CTE directors have asked for a pathway for high school juniors who have earned their CNA certification to be able to earn additional healthcare credentials during their senior year. 
There is an immediate and growing need for a skilled workforce in the healthcare sector.  Between now and 2022, healthcare support jobs are expected to grow by 33 percent, as Baby Boomers continue to retire.
The Claude Moore Charitable Foundation's funding strategy has emerged as a model to "pipeline" qualified high school students into the healthcare sector.  Upon graduation, students will have the necessary credentials to enter the workforce immediately, or to continue their studies at the local community college.
The effectiveness of CMCF's model is its regional focus, involving a partnership with the K-12 system, the local community college and a healthcare organization.
Brenda Byard is Laurel Ridge's dean of academic student affairs and outreach, and serves on the consortium.
"This generous grant will have a ripple effect in our community," she said. "Our students will benefit by being able to access high-quality, affordable education and training for in-demand, well-paying jobs, which will in turn help the regional economy. Additionally, it will ensure a strong healthcare workforce is in place to properly care for everyone in our community, not least of which is our ever-increasing aging population."
This is the second grant that the Laurel Ridge Educational Foundation has received from CMCF. In 2016, Laurel Ridge received $200,000 to start a medical laboratory technician program.  The college also worked with Page and Frederick counties to enhance their allied health program offerings and increase the availability of courses such as Anatomy & Physiology, which is a pre-requisite for most of Laurel Ridge's health professions programs.
*************************
Founded in 1970, Laurel Ridge Community College is a multi-campus public institution of higher education. With three locations — Middletown, Warrenton, and Luray-Page County — the College serves eight localities in the Shenandoah Valley and northern Piedmont regions. The localities are the counties of Clarke, Fauquier, Frederick, Page, Rappahannock, Shenandoah and Warren and the city of Winchester. Laurel Ridge offers more than 75 associate degree and certificate programs in a wide variety of disciplines, in addition to providing access to bachelor's, master's and doctoral degree programs offered on site by a four-year institution. Laurel Ridge also serves the business community by offering workforce preparation programs for employees and employers. Laurel Ridge serves more than 9,000 unduplicated credit students and more than 11,000 individuals in professional development and business and industry courses annually.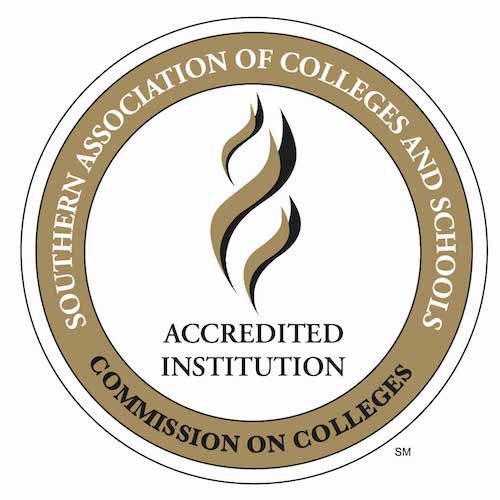 Laurel Ridge Community College is accredited by the Southern Association of Colleges and Schools Commission on Colleges (SACSCOC) to award associate degrees. Laurel Ridge Community College also may offer credentials such as certificates and diplomas at approved degree levels. Questions about the accreditation of Laurel Ridge Community College may be directed in writing to the Southern Association of Colleges and Schools Commission on Colleges at 1866 Southern Lane, Decatur, GA 30033-4097, by calling (404) 679-4500, or by using information available on SACSCOC's website (www.sacscoc.org).
Laurel Ridge Community College is an equal opportunity institution providing educational and employment opportunities, programs, services, and activities. Laurel Ridge shall promote and maintain equal employment and educational opportunities without regard to race, color, religion, disability, sex, sexual orientation, gender identity, ethnicity, marital status, pregnancy, childbirth or related medical conditions including lactation, age (except when age is a bona fide occupational qualification), status as a veteran, national origin, or other non-merit factors. Laurel Ridge also prohibits sexual misconduct including sexual violence or harassment. Inquiries may be directed to the Associate Vice President, Human Resources, [email protected], 173 Skirmisher Lane, Middletown, VA 22645, 540-868-7226.
Laurel Ridge Community College was known as Lord Fairfax Community College until June 2022. For consistency purposes, the college will be referenced as Laurel Ridge going forward.
###