For Immediate Release:
February 21, 2017
Primary Media Contact:
Sally Voth
Public Relations Specialist
[email protected]
Phone: 540-868-7134
Calling all dancers, singers, actors and stage crew: those wishing to participate in this year's Fairfax Follies Spring Show are invited to attend one of two meetings early next week.
Children 12 and under interested in participating in the variety show are asked to attend a kick-off meeting at 2 p.m. Sunday, Feb. 26 in Laurel Ridge's William H. McCoy Theatre, 173 Skirmisher Lane, Middletown.
Adults interested in being on stage or helping behind the scenes are asked to meet in the theater at 6:30 p.m. Monday, Feb. 27.
Laurel Ridge Associate Professor of Speech Andrea Ludwick is again directing the show, along with Judy Rinker. Rinker's son Russell Rinker, a professional musician and actor formerly of the Blue Man Group, returns as musical director of this year's show, "Time after Time:  A Journey Through the Decades." 
Kay Teachout will be choreographer, according to Ludwick, who said other Laurel Ridge staff will be pitching in to make the show a success. WINC-FM's Barry Lee will again emcee the Follies.
"We create the show, and then we have people come and sign up and express what they're interested in," Ludwick said of casting for the performances.
The acts will include singing, dancing and skits.
"We put all the pieces together and the last week, we create the whole show," Ludwick said.
Roles are open to anyone of any age, whether they're affiliated with Laurel Ridge or not, she said.
"It's a community event," Ludwick said.
The first show was in 1978, and there have been only four years since that didn't feature one. Rehearsals will be mainly on Sundays.
The Spring Show will be performed twice on Saturday, April 22 – at 2 p.m. and 7 p.m. – and twice on Sunday, April 23 – at 2 p.m. and 6 p.m.
Free pre-show activities will begin 1½ hours before the acts, and will include face painting and ice cream. Tickets for the performance are $2 and can be bought at the door. Volunteers will also be needed to help with the pre-show event and for behind-the-scenes work on the Follies.
*************************
Founded in 1970, Laurel Ridge Community College is a multi-campus public institution of higher education. With three locations — Middletown, Warrenton, and Luray-Page County — the College serves eight localities in the Shenandoah Valley and northern Piedmont regions. The localities are the counties of Clarke, Fauquier, Frederick, Page, Rappahannock, Shenandoah and Warren and the city of Winchester. Laurel Ridge offers more than 75 associate degree and certificate programs in a wide variety of disciplines, in addition to providing access to bachelor's, master's and doctoral degree programs offered on site by a four-year institution. Laurel Ridge also serves the business community by offering workforce preparation programs for employees and employers. Laurel Ridge serves more than 9,000 unduplicated credit students and more than 11,000 individuals in professional development and business and industry courses annually.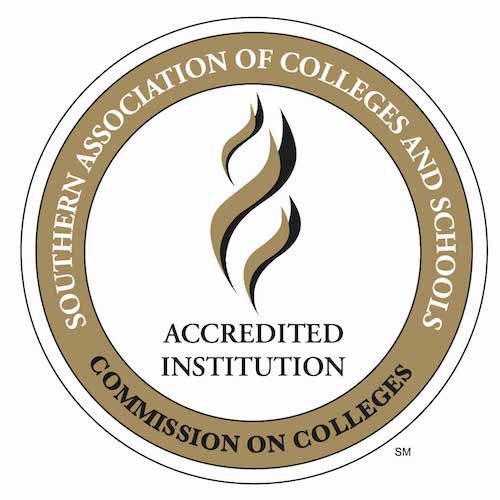 Laurel Ridge Community College is accredited by the Southern Association of Colleges and Schools Commission on Colleges (SACSCOC) to award associate degrees. Laurel Ridge Community College also may offer credentials such as certificates and diplomas at approved degree levels. Questions about the accreditation of Laurel Ridge Community College may be directed in writing to the Southern Association of Colleges and Schools Commission on Colleges at 1866 Southern Lane, Decatur, GA 30033-4097, by calling (404) 679-4500, or by using information available on SACSCOC's website (www.sacscoc.org).
Laurel Ridge Community College is an equal opportunity institution providing educational and employment opportunities, programs, services, and activities. Laurel Ridge shall promote and maintain equal employment and educational opportunities without regard to race, color, religion, disability, sex, sexual orientation, gender identity, ethnicity, marital status, pregnancy, childbirth or related medical conditions including lactation, age (except when age is a bona fide occupational qualification), status as a veteran, national origin, or other non-merit factors. Laurel Ridge also prohibits sexual misconduct including sexual violence or harassment. Inquiries may be directed to the Associate Vice President, Human Resources, [email protected], 173 Skirmisher Lane, Middletown, VA 22645, 540-868-7226.
Laurel Ridge Community College was known as Lord Fairfax Community College until June 2022. For consistency purposes, the college will be referenced as Laurel Ridge going forward.
###