For Immediate Release:
February 11, 2016
Primary Media Contact:
Sally Voth
Public Relations Specialist
[email protected]
Phone: 540-868-7134
Warrenton, VA.  – Officials from the PATH Foundation (formerly Fauquier Health Foundation) announced this morning a $1 million gift to support the college's campaign to build a new Science and Health Professions Building at the Fauquier Campus in Warrenton. 
During the announcement held at Laurel Ridge, John McCarthy, chair of the PATH Foundation board, explained: "We believe in supporting strong, proven organizations as they pursue goals that align with our foundation's mission of enhancing the health and vitality of our community. We believe Lord Fairfax exemplifies these qualities, in addition to being a tremendous asset to the community." 
Laurel Ridge President Cheryl Thompson-Stacy reviewed what the Laurel Ridge Educational Foundation has accomplished in terms of local philanthropic support for this project—including a $1 million gift from the William A. Hazel Family Foundation in October 2013, followed by $150,000 in support from Fauquier County, and $100,000 in additional funds raised from businesses and individuals in the community.  
She also reminded those in attendance that in only two and a half years, the academic building for Laurel Ridge's Fauquier Campus has taken several huge leaps forward on the priority list of community college construction projects.   First, the building advanced to the planning phase in 2014.  Then, in December 2015, Governor McAuliffe's proposed bond package to the General Assembly included $17 million in construction funds for Laurel Ridge's science building. 
"I am optimistic that construction funds for our building will be included in the budget approved by the General Assembly next month," said Thompson-Stacy.  
The Laurel Ridge Foundation's fundraising goal is to raise an additional $500,000 this spring to ensure that the college has sufficient funds to cover site work costs such as excavation and bringing utilities to the building.  State funding does not cover these expenses. 
"We really need the Fauquier community's support," said Thompson-Stacy. "Think of it this way – donations to support this building will eventually be matched by $17 million in state construction funds. That's a pretty good match!"
In approving the $1 million investment in Laurel Ridge's Science and Health Professions Building, the PATH Foundation board of directors recognized the unique timing of this project and the opportunity to inspire others in the community to donate and support  Laurel Ridge in the home stretch of their campaign for a new academic building. 
The board also valued the collaborative nature of the project– which includes private philanthropic support as well as local and state government funding.  "We are hopeful that this collaboration and the PATH Foundation's investment will increase the possibility of accelerating the project's timeline," said McCarthy.
The 40,000-square-foot academic building will focus on STEM-H disciplines (science, technology, engineering, math, and health professions) and will include: 
State of the art, flexible purpose classrooms
Science and health professions laboratories including clinical simulation stations 
Expanded distance learning opportunities 
A large multipurpose space for 200-300 people, featuring flexible use meeting facilities. This would enhance partnership opportunities between Laurel Ridge and the Fauquier community.
*************************
Founded in 1970, Laurel Ridge Community College is a multi-campus public institution of higher education. With three locations — Middletown, Warrenton, and Luray-Page County — the College serves eight localities in the Shenandoah Valley and northern Piedmont regions. The localities are the counties of Clarke, Fauquier, Frederick, Page, Rappahannock, Shenandoah and Warren and the city of Winchester. Laurel Ridge offers more than 75 associate degree and certificate programs in a wide variety of disciplines, in addition to providing access to bachelor's, master's and doctoral degree programs offered on site by a four-year institution. Laurel Ridge also serves the business community by offering workforce preparation programs for employees and employers. Laurel Ridge serves more than 9,000 unduplicated credit students and more than 11,000 individuals in professional development and business and industry courses annually.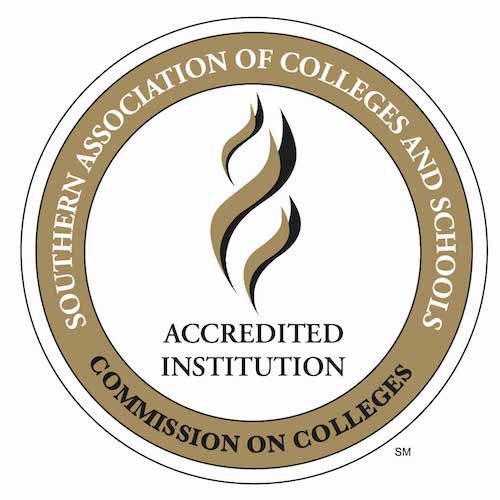 Laurel Ridge Community College is accredited by the Southern Association of Colleges and Schools Commission on Colleges (SACSCOC) to award associate degrees. Laurel Ridge Community College also may offer credentials such as certificates and diplomas at approved degree levels. Questions about the accreditation of Laurel Ridge Community College may be directed in writing to the Southern Association of Colleges and Schools Commission on Colleges at 1866 Southern Lane, Decatur, GA 30033-4097, by calling (404) 679-4500, or by using information available on SACSCOC's website (www.sacscoc.org).
Laurel Ridge Community College is an equal opportunity institution providing educational and employment opportunities, programs, services, and activities. Laurel Ridge shall promote and maintain equal employment and educational opportunities without regard to race, color, religion, disability, sex, sexual orientation, gender identity, ethnicity, marital status, pregnancy, childbirth or related medical conditions including lactation, age (except when age is a bona fide occupational qualification), status as a veteran, national origin, or other non-merit factors. Laurel Ridge also prohibits sexual misconduct including sexual violence or harassment. Inquiries may be directed to the Associate Vice President, Human Resources, [email protected], 173 Skirmisher Lane, Middletown, VA 22645, 540-868-7226.
Laurel Ridge Community College was known as Lord Fairfax Community College until June 2022. For consistency purposes, the college will be referenced as Laurel Ridge going forward.
###