For Immediate Release:
February 8, 2016
Primary Media Contact:
Sally Voth
Public Relations Specialist
[email protected]
Phone: 540-868-7134
Middletown, VA. Laurel Ridge Community College opened a new Subway restaurant on January 25 in the Student Union building at the Middletown Campus.
The official Subway grand opening will be Thursday, March 3 and will include a ribbon cutting at 4:00 p.m. with the Top of Virginia Chamber of Commerce.
Subway's slogan is "Eat Fresh," which is precisely what the college is hoping to provide. Drew Allen, Food Service and Catering Manager says, "At Laurel Ridge, we feel it is our responsibility to offer healthy and freshly made food options for students and employees, and we can do this at a fair price by operating a Subway on campus."
What makes the franchise unique is that it is owned by the Laurel Ridge Educational Foundation. The Foundation also owns and financed the $9 million Student Union, which opened in January 2014 and was built on property donated to the Foundation in 1995 by local farmer Garland Snapp.
"Net profits from our campus Subway will be used to support the Laurel Ridge Foundation and ultimately our students," explains Liv Heggoy, the foundation's executive director. "Individuals are not only benefiting from healthy food options with their purchases, but they are also supporting the college's foundation."
Owning a Subway – rather than leasing the space to a food service provider or to a Subway franchise owner – gives Laurel Ridge more control over all business decisions. Job creation is another benefit of ownership, and several college students have been hired as employees.
"I am not aware of another community college foundation in Virginia that owns a building on campus or a food service franchise," explains Heggoy. "There is a lot of interest statewide in Laurel Ridge's innovative model."
The college welcomes students, employees, community members and local businesses to patronize the restaurant. In addition, Subway's catering services are available to campus departments as well as external groups who rent college facilities for special events or meetings.
With over 44,000 stores, Subway is one of the fastest growing franchises in the world. Drew Allen and Steve Corbit, Laurel Ridge Purchasing/Administrative Officer, attended a two-week training at Subway University headquarters in Milford, Connecticut. The process is mandatory for anyone owning a Subway franchise. Many business principles were covered including marketing, accounting, technological support, legal services and more. Both received hands-on training at a franchise restaurant nearby where they made sandwiches, rang-up orders and practiced customer service skills.
The Subway menu will offer breakfast, lunch, and dinner options. Many of the favorite breads, sandwiches, and salads, which Subway is known for, will be served. The hours of operation are Monday-Saturday from 7:00 am to 9:00 pm.
*************************
Founded in 1970, Laurel Ridge Community College is a multi-campus public institution of higher education. With three locations — Middletown, Warrenton, and Luray-Page County — the College serves eight localities in the Shenandoah Valley and northern Piedmont regions. The localities are the counties of Clarke, Fauquier, Frederick, Page, Rappahannock, Shenandoah and Warren and the city of Winchester. Laurel Ridge offers more than 75 associate degree and certificate programs in a wide variety of disciplines, in addition to providing access to bachelor's, master's and doctoral degree programs offered on site by a four-year institution. Laurel Ridge also serves the business community by offering workforce preparation programs for employees and employers. Laurel Ridge serves more than 9,000 unduplicated credit students and more than 11,000 individuals in professional development and business and industry courses annually.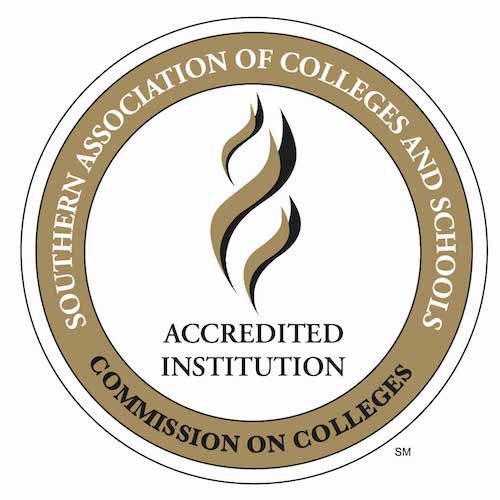 Laurel Ridge Community College is accredited by the Southern Association of Colleges and Schools Commission on Colleges (SACSCOC) to award associate degrees. Laurel Ridge Community College also may offer credentials such as certificates and diplomas at approved degree levels. Questions about the accreditation of Laurel Ridge Community College may be directed in writing to the Southern Association of Colleges and Schools Commission on Colleges at 1866 Southern Lane, Decatur, GA 30033-4097, by calling (404) 679-4500, or by using information available on SACSCOC's website (www.sacscoc.org).
Laurel Ridge Community College is an equal opportunity institution providing educational and employment opportunities, programs, services, and activities. Laurel Ridge shall promote and maintain equal employment and educational opportunities without regard to race, color, religion, disability, sex, sexual orientation, gender identity, ethnicity, marital status, pregnancy, childbirth or related medical conditions including lactation, age (except when age is a bona fide occupational qualification), status as a veteran, national origin, or other non-merit factors. Laurel Ridge also prohibits sexual misconduct including sexual violence or harassment. Inquiries may be directed to the Associate Vice President, Human Resources, [email protected], 173 Skirmisher Lane, Middletown, VA 22645, 540-868-7226.
Laurel Ridge Community College was known as Lord Fairfax Community College until June 2022. For consistency purposes, the college will be referenced as Laurel Ridge going forward.
###